Football officially stops in Italy because of the Coronavirus
9.3.2020.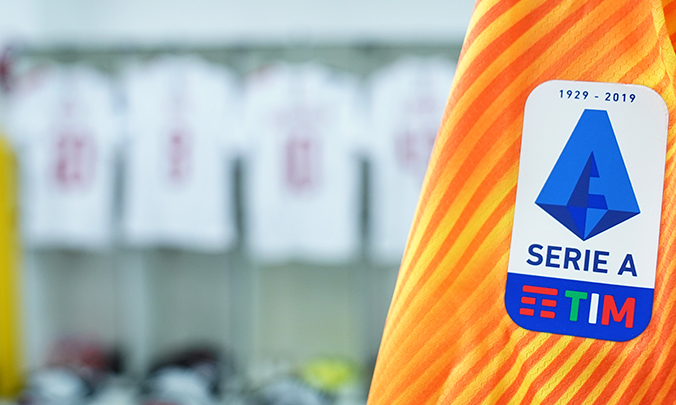 An unprecedented thing happened as the health crisis in Italy has reached unknown heights and the government have decided that all sporting competition – including Serie A – will be suspended during the Coronavirus crisis. Until April 3rd at the very least. This development naturally puts in doubt the EUROs as well.
The decision comes after another significant spike in cases, as there have now been 7,985 positive tests for Coronavirus in the country, an increase of 1,598 from yesterday.
With the new law, people are not supposed to get out of home unless you're either going to work or first necessities like groceries.
There have also been another 97 deaths over the last 24 hours, taking the total casualty toll to 463. Italian prime minister Giuseppe Conte spoke to the public.
"There is no more time, the numbers tell us there is a significant increase in the contagion, in intensive care and the deaths. Our habits have to change, we must sacrifice something for the good of all of Italy. This is why we will adopt even more stringent measures. We also have more stringent measures in mind for sporting events. Serie A and all sporting tournaments in general are suspended. All the fans must accept that," said the prime minister.
It remains to be seen how this will affect the Champions League and Europa League, as even playing behind closed doors might not be considered enough.
Barcelona - Napoli match in Catalonia will also be played in an empty stadium.
Before the announcement, Juventus manager Maurizio Sarri spoke about the possibility of cancelling the season.
"I am not qualified to evaluate the risks of playing behind closed doors, but I know that it is the only way to give two hours of entertainment to our fans at home," said Sarri.
Yet, the games aren't enabled only by the 22 players on the pitch. With officials, stewards, staff members, and others it's too big of a risk.
France has now decided to close its stadiums due to the virus and the Wednesday match of PSG - Borussia Dortmund will be played in an empty Parc des Princes.