First tipster competition finished and we already gearing up for November
1.11.2020. 9:53
First-ever monthly competition on InsideSport has finished and we could not be happier with how it went.
Let's start with a reminder of how things work on InsideSport. Tipsters start from Bronze level and with performance and quality of tips progress to Silver and later to Gold level. Everything on IS is rewarded with points. One point is one Eurocent, 1000 points are 10EUR. Tipsters receive points when they comment, write tips and win competitions. As they progress through levels they earn more points for every mentioned action. All of this is also explained in the betting tips rules.
Users can request a withdrawal of the points via My Account on their profile. Payout is done via Skrill, Paypal and Neteller. The minimum payout amount is 5000pts (50EUR).
Withdrawal request screenshot: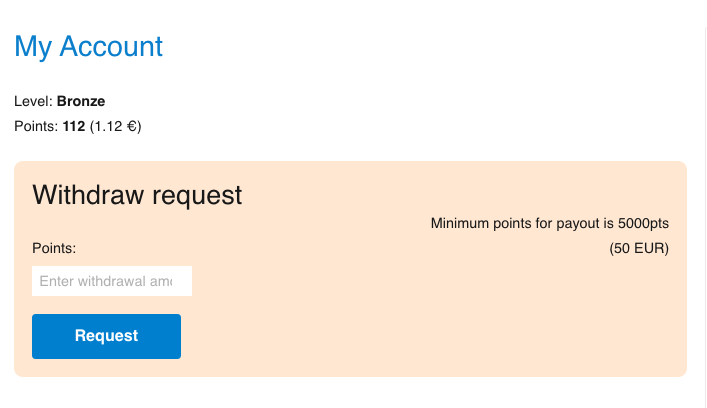 So who won the October competition?

It was a tough battle from the start, but Jugoslav has taken the lead from the start and did not cave in. Our Balkan expert has recorded 9-3-1 with +6.88 units of profit(53% yield) and the last tip was a loser costing him the Flawless month achievement. However, Jugoslav won the competition and earned two badges in the process.
Late addition CristopheV came in second with a yield of 28% and +3.67 units. Finish expert Robert Munter has served good tips entire month on high liquid markets and has finished the month with a profit of +3.95 units and 16% Yield, he finished third.
Our Belgium expert Yippee has been rocking good value bets an entire month, finished with +0.52 units. Our editor team has picked him as a winner of 2000pts that is every month awarded by our team, this award does not take into account the profit but overall value and quality of the tips.
1. Jugoslav 53% (50EUR)
2. CristopheV 28% (35EUR)
3. Robert Munter 16% (15EUR)
Editors choice: Yipee (20EUR).
Jugoslav's profile screenshot: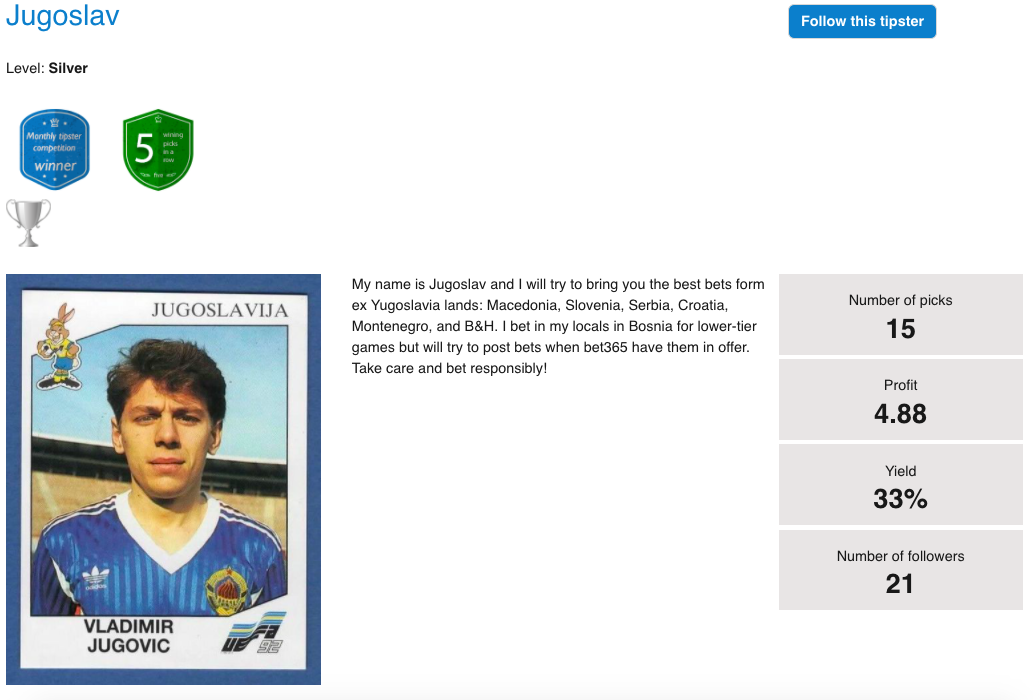 What is next?
We have attracted many tipsters on our platform in such a short amount of time. That makes us very happy and optimistic about months that follow where we expect to raise this number even more. Some of the tipsters have shown quality and experience from the start and through communication, we have seen that they want to stay on IS platform and make it grow.
November competition starts at 01.11. and we again have a prize pool of 120EUR. The winner gets 50, runner up 35 and third position will get you 15EUR. Editors choice wins 20EUR.
We expect to see a lot of valuable tips from that group in November as well. That group has been upgraded to Silver level. Users can distinguish them in the Tipster Table since there is a silver trophy attached to them.
What does this mean for the Silver tipsters?
It means that they are now awarded fixed monthly points (2000) in addition that their tips are awarded with 25 points and every comment 3 points. We expect to see further improvement and be aware that in case of lower performance we shall remove the status. From them we expect the following criteria to be followed: unique tips written exclusively for IS, 600 characters minimum in analysis and minimum of 10 betting tips per month.
Changes in the rules for November:
- winner is determined by the units of profit instead of yield
- max 3 tips per day
- last day to enter the competition is 15. of the month
We have just started with competition and we must honestly say that we did oversee some issues. Especially, when we look into yield rather the units of profit. But, this made logic before we switched to flat staking (1unit). Units will be the one and only indicator for the competition from now on.
We have added couple of features, like stats and followers feature which send mail to every follower when their favourite tipster posts a tip. Badges of achievements have been added to tipsters profiles. We are working on many more to make InsideSport an even more enjoyable place for everyone.
In the end, we want to thank all the tipsters that were active in October and wish them luck in November.