Fernandes: I need to take risky passes, I respect if someone is not happy but I'll keep trying
15.3.2020.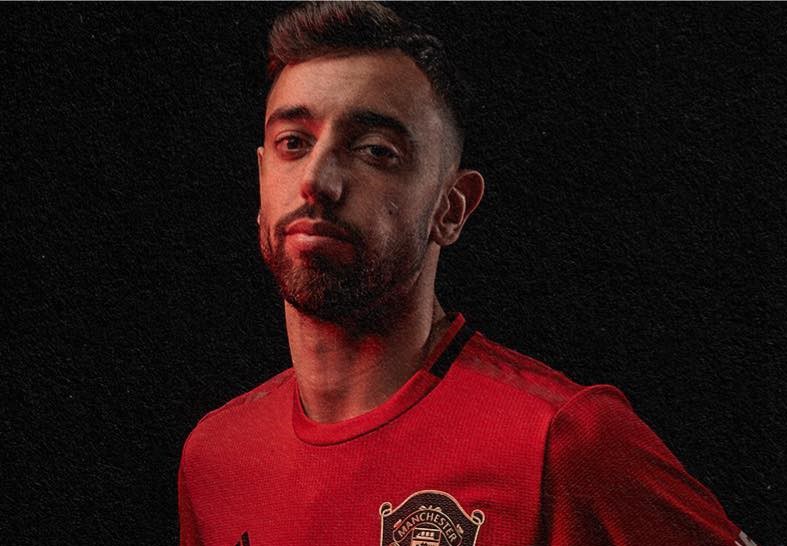 When Premier League gets normalized to a working condition it wouldn't be unexpected to see Bruno Fernandes win the Player of the Month award for February. Overall, he already has three goals and four assists in nine appearances for Manchester United. Fans already like him and so does his teammates.
Sporting Lisbon will receive up to €80,000,000 for his transfer and even though the saga was long, Old Trafford was always his destination.
"The decision was easy because when I had the chance to come, I didn't think twice. I talked with Sporting, who had already had some discussions with Man United about my transfer and when they talk with me, I told them my first choice was Man United and it's what I need for my career," started his interview Fernandes.
United are undefeated in nine games Bruno has played but the midfielder states that he isn't the reason for it.
"I see the same team from one month ago. I think we are the same and have a lot of hunger to win, to give a lot, to do better and better in every game. In the last month, we've had a lot of really good games and I think we can talk about a new start after Bruno, but it's not about Bruno, it's about the team."
Fans have already coined a song for Bruno and he explains why their support is important to him.
"If I don't have the support of them, it would be more difficult for me to come out and be myself, to be confident and do what I want to do in the game, to take some risks with the ball. You will take the risk and maybe you fail but they are there to support you and give you the push you need to try again," said Bruno while later also stating that coaches confidence is also important for these sort of actions.
That is exactly what kind of player Bruno is, a risk-taker.
"I'm a player who normally likes to take the risk, give the last pass and try to give more assists to my team-mates so I need to take the risk. It doesn't matter for me if someone off the field is not happy about my pass, I will respect it but I will keep trying."