Felix: Cristiano always gives all of the young guys advice about work, motivation, everything
23.2.2021.
In the recent talks about the future competitors along the lines of Cristiano Ronaldo and Lionel Messi, Kylian Mbappe and Erling Haaland, a name was forgotten. The race should very well be a three-way tie as Joao Felix has a higher ceiling according to some, and is more naturally talented than both.
Asked if he, Mbappe and Haaland can bring out the best in one another by constantly laying down new challenges and raising the bar, Felix answered.
"Yeah, for sure. When you see players that are a similar age, we want to do the same, we want to show the people that we can do that too. Cristiano and Messi reached a level that no other player reached, so I hope I can reach it. Mbappe and Haaland are in a good position to do it and if I reach that level too, then it will be very good for me," started Felix.
The Portuguese player has an advantage compared to the two others, he has been training with one of the best with the national team.
"Now, when we are with the national team, Cristiano always tries to give me and all of the young guys advice about work, motivation, everything. We listen carefully and we try to take his advice," testified the youngster to Ronaldo's rarely credited leadership side.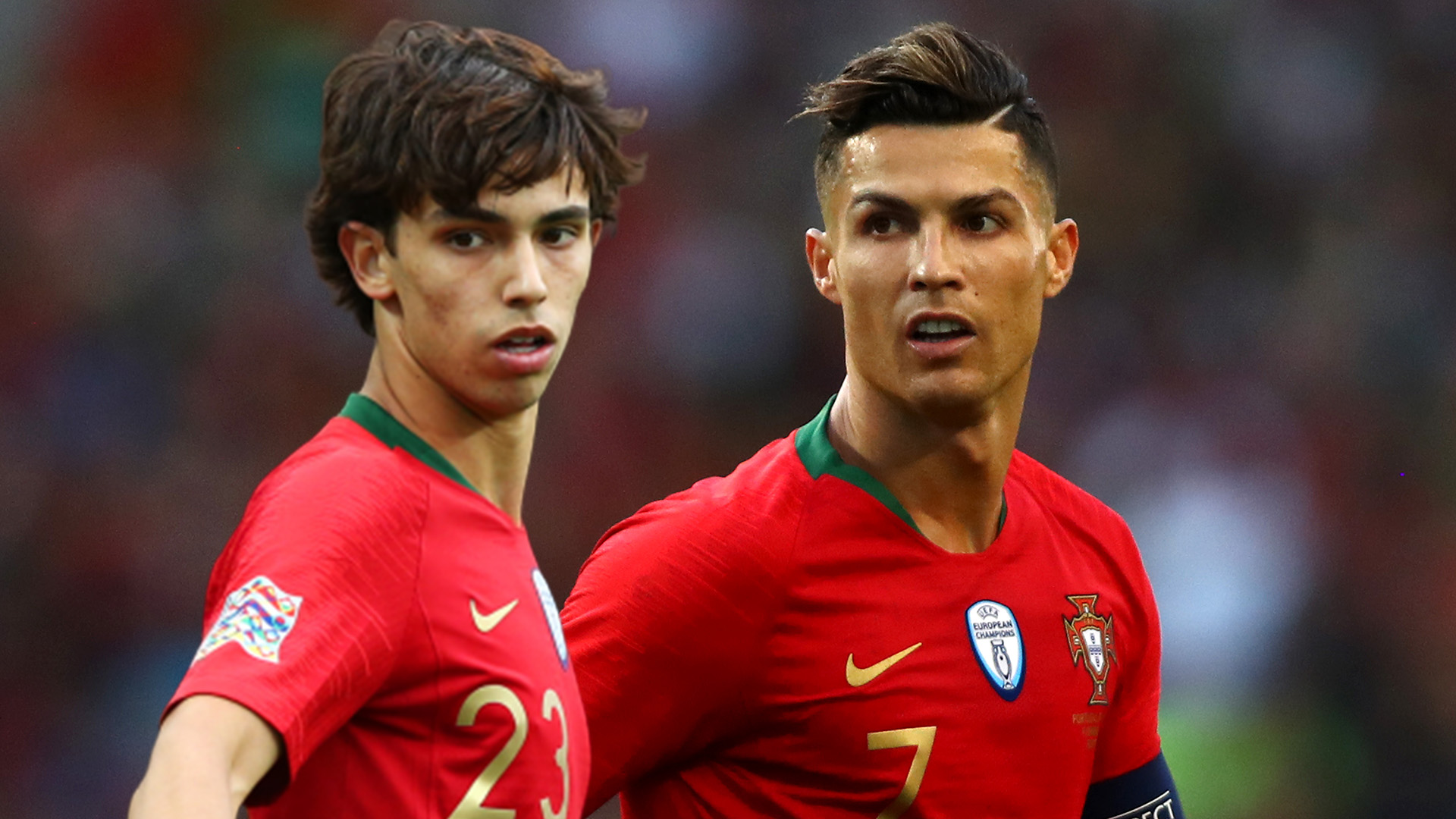 Felix spoke about how he vies Mbappe and Haaland, their differences and made a parallel to Kylian and CR7.
"They (Mbappe and Haaland) are more strikers. Mbappe is more like Cristiano, going from the wing to the middle and I think I'm a little back from them like a second striker. I would love to play with them one day and I hope they would like to play with me too."
Physically, Felix is reminiscent of Ricardo Kaka and he even moulded his game after him. But he watched English football too.
"He was my first reference in football. Not now, but before I used to watch some videos of him and sometimes I would try to copy his moves and try to play like him. I like to watch the Premier League. David Silva, Mesut Ozil, Eden Hazard, and Sergio Aguero are some of the players I have enjoyed watching."
At Benfica Felix got to know Chris Willock, who had moved to Portugal from Arsenal and tipped his friend off about a talented young English player who he reminded him of.
"I played with Chris Willock in Benfica three or four years ago and he told me that Chelsea has a guy that he sees who is similar to me and he told me it was Mason Mount. Then, a few years later, he appeared in Chelsea and sometimes I see him and I like the way he plays, I like the way he touches the ball. Chris had told me about him before he appeared in the Premier League, so I was waiting to see him."
James Maddison recently had a good explanation of where players like Mason Mount come from in England in recent years.