Fede on playing on a bad pitch: I saw worse in Uruguay, the opponents have the same condition
23.1.2020.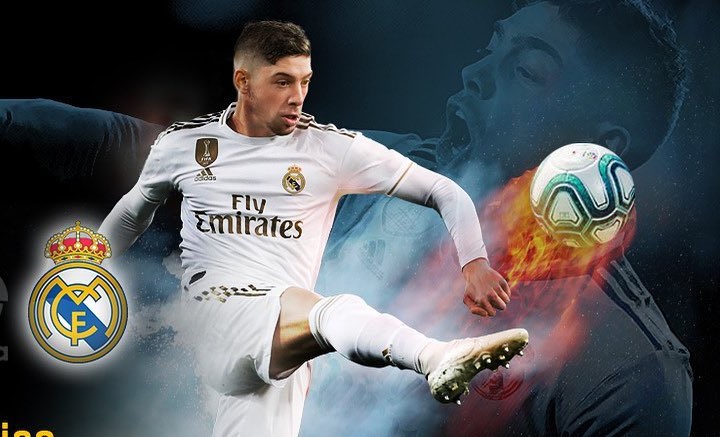 It's really hard not to like Real Madrid's Uruguayan midfielder Fede Valverde. Not only does he play like all his countryman do - with utmost dedication and skill but the 21-year-old is an old school type of player in his statements as well. Real fought against Unionistas de Salamanca in Copa Del Rey on a harsh pitch, especially for the royal club of Europe, but Valverde saw no problem in it.
Federico Valverde addressed the less than ideal ground on which the game was played.
"Difficult pitch? No, it didn't matter. When I played in Uruguay, I saw far worse pitches. You have to enjoy the ball and play on every pitch, because opponents have the same conditions. They wanted to win it, and their fans will have enjoyed themselves tonight. They fought hard and we didn't play brilliantly at times, as we would have liked, but the important thing is we're in the next round," said Fede.
The Uruguayan earned the appreciation of neutral fans for his selfless red card that enabled his team to win the Spanish Supercup against Atletico Madrid.
Zinedine Zidane also addressed the match and gave little importance to the pitch, although he did so in the past but a win against Unionistas eased his mind.
"It was a tough night at a tough place to come and play. We struggled with moving the ball and we didn't see much great football, but that was down to the pitch, not more than that. We're pleased because in the end, we're going through to the last-sixteen and that's what we came to achieve. We're not struggling for motivation. It was a difficult game on a very small pitch," said Zizu of the win that saw Real progress to the top 16 of the tournament.
Gareth Bale suffered an injury on the match though but Zidane stated that he doesn't believe it will pose a problem.