Favre explains why Haaland won't make the starting 11 despite hat-trick debut
22.1.2020.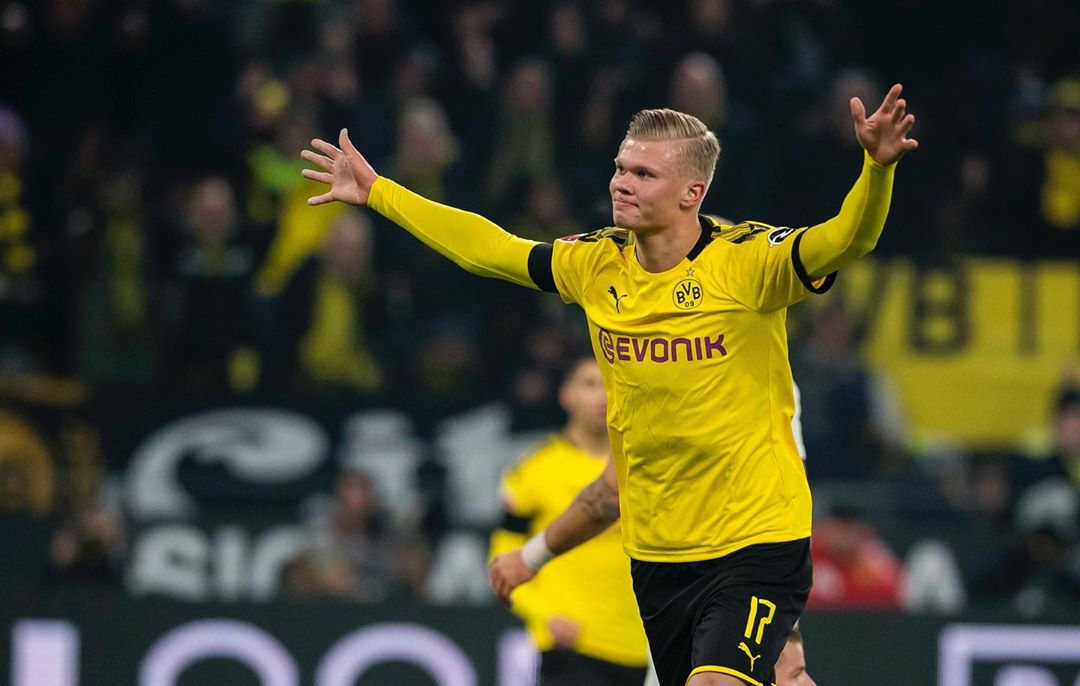 Despite having one of the best debuts for a new club and scoring a hat-trick leading the club to a 5:3 comeback win Erling Haaland might yet not get the starting position at Borussia Dortmund.
Erling Haaland made a great impression but BVB's manager Lucien Favre agrees but that doesn't mean he will get the starting spot in Dortmund's trident attack.
"He always trains at full throttle, he always wants to win. If he misses a chance to score, he gets angry. It's great to train players like this - it's good for everyone. But he hasn't trained for a long time. He has to keep working on his basic endurance. We should not forget that," Favre told reporters.
Even though Haaland led the team to a memorable comeback and is displaying attitude at 19 most players never hit, Favre reminds everyone of his age.
"He is focused on his tasks, he is always in a good mood. He offers a reference point for the midfield. But he is only 19 years old."
Another young player made his BVB debut against Augsburg, Gio Reyna, and Favre is impressed by the New York City club import as well.
"In training you can see that Gio Reyna has something special. If you can't see that, you're blind. At 17, he does everything very well. If he continues to play at this level, he will make great strides," concluded untypically strongly Favre.
Reyna is attacking midfielder who is capable of scoring goals and has been doing so representing the youth teams of United States of America netting 16 times in 31 games across various youth teams.
Borussia is scheduled to play Koln at Westfalen on Friday and Haaland will definitely see action. But will he get the chance and will Favre change the trio of Jadon Sancho, Marco Reus, and Thorgan Hazard remains to be seen.