Fabulists and failures: PSG chairman Nasser Al-Khelaifi slams The Superleague leading men
7.9.2021.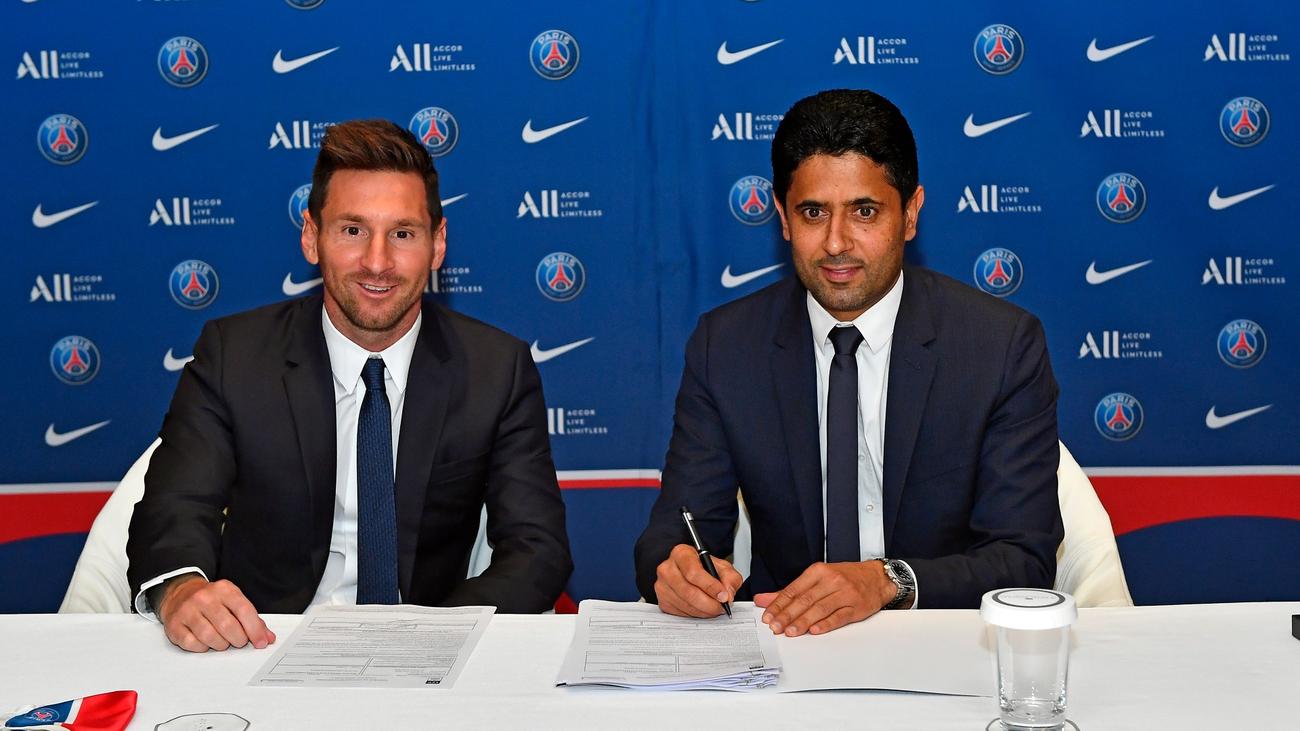 Real Madrid, Barcelona and Juventus are still talking about Superleague, trying to convince the footballing world the Superleague is the only model that will bring financial stability to football and that without it, our beloved game will crumble. Strangely enough, if you look at the business done in the just-finished transfer market, there are some very clear indications as to why Real Madrid, Barcelona and Juventus were leading the project and are sticking to it even today.
Premier League duo Arsenal and Manchester United both spent in excess of €140m on players. Manchester City broke the British transfer record to buy Jack Grealish from Aston Villa and Chelsea almost matched that €117m fee by spending €115m on Inter Milan forward Romelu Lukaku. Lionel Messi and Sergio Ramos headed a quartet of free transfer arrivals at PSG that will earn enormous wages, whilst the French club also managed to fight off Real Madrid's attack on Kylian Mbappe. On the other hand, Barca was able to sign only free agents, Real Madrid bought Camavinga, but only after club legends Sergio Ramos and Raphael Varane left, with Odegaard also being sold and Juve was struggling to sign Manuel Locatelli for three months, something they were doing with ease in their glory days.
"I will not spend much time talking about 18 April and the not-so-Super League because I do not like to focus on fabulists and failures," said Al-Khelaifi, as he made his first major speech as the new head of the European Clubs' Association (ECA) in Geneva. Al-Khelaifi added: "Together we defended the interests of European football for everyone. We relied on the resolve and strength of (UEFA) president (Aleksander Ceferin), who stood up to the midnight coup. He said 'we will win' and we did. While the three rebel clubs waste energies, twist narratives and continue to shout at the sky, the rest of us are moving forward"
The future of football was never supposed to be in doubt, yet what happened on the 18th of April surely threatened to end football as we know it. Superleague plans were announced, bidding an end to the UEFA Champions League. Response from the football fans, clubs that weren't involved, and the UEFA itself was ferocious. The whole project collapsed in a matter of days, and there was only one elite club that was against it the entire time - PSG. Now PSG seems to be UEFA's new best friend, maybe giving a logical answer to some who are stunned by Parisians ability to sign Hakimi, Danilo, Mendes, Messi, Wijnaldum, Ramos, Donnarumma and to keep Mbappe on top of all of the newcomers.