Fabio Cannavaro: This Napoli are solid, they can win the Scudetto
12.10.2021.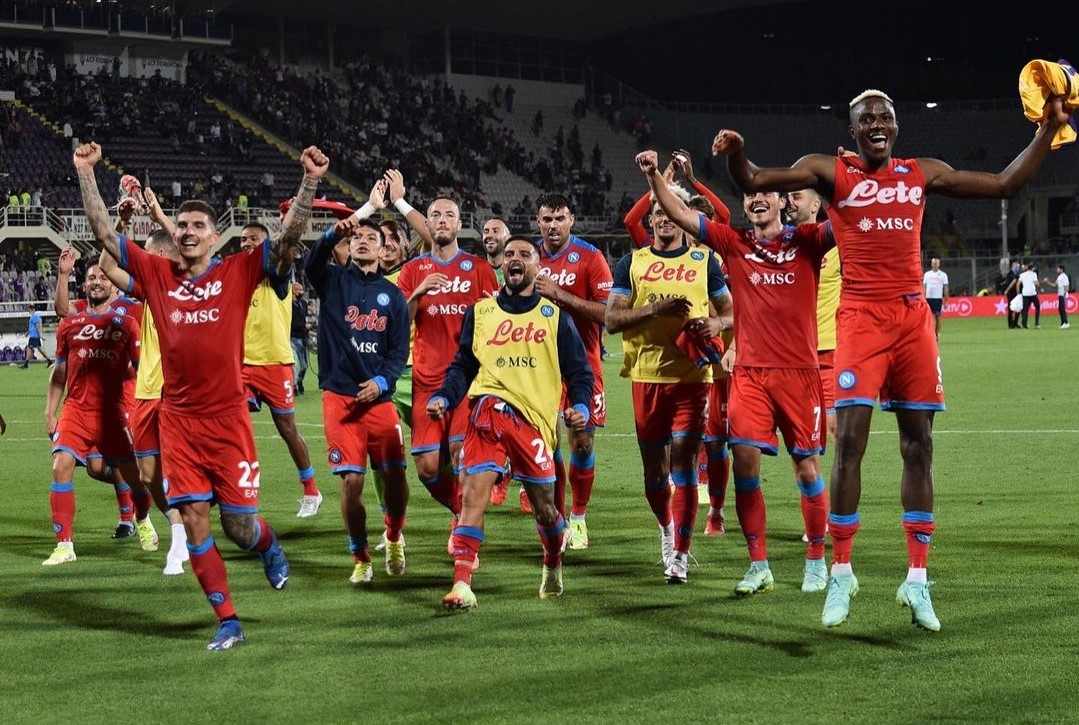 At the start of the season the bookies had Napoli at joint fifth to win Serie A with the odds of 11.0, same as AC Milan. Well into the new season and the team led by Luciano Spalletti is perfect with seven wins in seven games! Boasting the second-best attack in Italy and the absolute best defence with a goal difference of 18:3. Napoli are two points ahead of Milan, four of Inter, and 10 of Juventus. With the icon of the latter, Fabio Cannavaro, stating this Naples side can win the title.
Of course, the side from the southern end of Italy has been the champion only twice, last time in 1990. But the legendary defender believes the team can do it.
"This Napoli are solid. They can win the Scudetto. But beware of the two sides from Milan. Spalletti's team look like a wall at times and have different solutions. Victor Osimhen was thought to be a crazy runner, but in the box he knows how to hurt the opponents. Never rule out Juventus, they know how to manage the difficult moments and will be able to return," explained Cannavaro.
With the biggest question mark over this team being its manager, known for not winning any major trophies ever.
On another exciting topic in Italian football, the 2006 Ballon d'Or winner Cannavaro reflected on the shortlist for the year we're in.
"It hasn't been five Italians in the running since I won in 2006,. So, it's a good sign. Jorginho is the most accredited, although I'm convinced [Lionel] Messi will win. Nicolo Barella and the others all deserve it, but Federico Chiesa should have been in the group too, after what he showed. Here in the Azzurri perspective, we have excellent midfielders and forwards, but we lack defenders. Alessandro Bastoni is growing well, but if no other men stand out, I think Roberto Mancini will have to consider a three-man defence too."
As for the Gianluigi Donnarumma, the road is the hardest.
"For the goalkeepers, as for the defenders, it's always very hard, t's no coincidence that only the Russian Lev Yashin won it. Gigio will have several possibilities by continuing in this way. Between the national team and PSG, he will be able to win a lot and offer more chances to win the trophy, as the era of Messi and Cristiano Ronaldo is at the end and there are still no great rulers on the horizon."