Everton sack Marco Silva!
6.12.2019.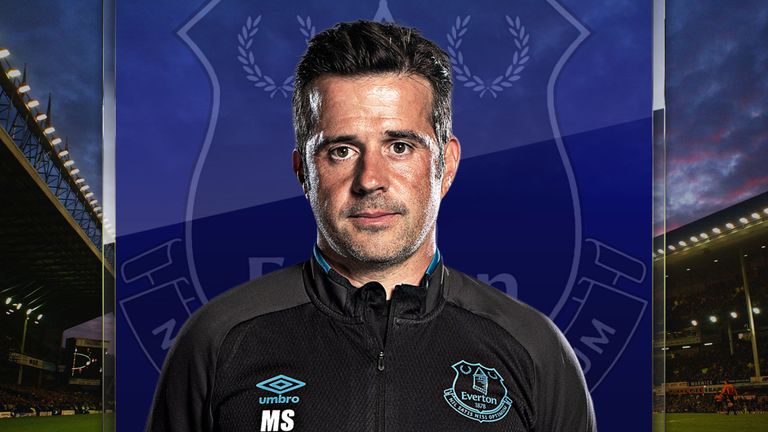 It was only a matter of time it seems. After Javi Garcia, Mauricio Pochettino, Unai Emery, and Quique Sanchez Flores, Marco Silva is the latest manager in line to get the sack in the Premier League. Everton announced on its website that the club has decided to part ways with the Portuguese tactician after the 5:2 defeat against Liverpool placed the team in the relegation zone.
Silva gathered only 14 points in 15 matches, while the city rivals have the same amount of wins in the season!
The young Portuguese manager was the personal wish of the owner Farhad Moshiri, as he slid him from Watford in 2018. After 18 months Moshiri has decided that the experiment with Silva is a failure.
"Majority Shareholder Farhad Moshiri, Chairman Bill Kenwright and the Board of Directors would like to thank Marco for his service over the last 18 months and wish him well for the future," said in the Everton's statement.
The Toffees have invested a staggering amount of money, more than €500,000,000 since the 2016/2017 season and this is the fourth manager sacking in that period.
Roberto Martinez was fired in 2016 with a win ratio of 42,9%. Ronald Koeman for a little over a year and had a slightly worse ratio at 41,4%. Sam Allardyce led the team in 26 matches and had a ratio of 38,5% wins. Silva ended his career at Goodison with a 40% win ratio.
Both Koeman and Martinez have since then managed to find success in international football by leading Netherlands and Belgium respectfully.
Like Unai Emery at Arsenal, Silva lasted 18 months at his club. The temporary manager that will lead the team in the match against Chelsea is Duncan Ferguson.
But the club stated that it aims to sign a new permanent manager as soon as possible and there's little chance that it won't be David Moyes. The man who led the Toffees between 2002 and 2013 before moving on to Manchester United has been without a job since May of 2018. He led Real Sociedad and Sunderland for a year both, in between the jobs at two Uniteds.
At Everton, Moyes had a 42,08% win ratio, but far worse at other clubs after his stint at Old Trafford. 28,57% at Sociedad, 18,60% in Sunderland, and 29,03% with Hammers.
He's at 1,25 odds (1/4 fractional) to be the new Everton manager.