Espanyol signs Benfica's second-biggest purchase after just six months in Portugal
9.1.2020.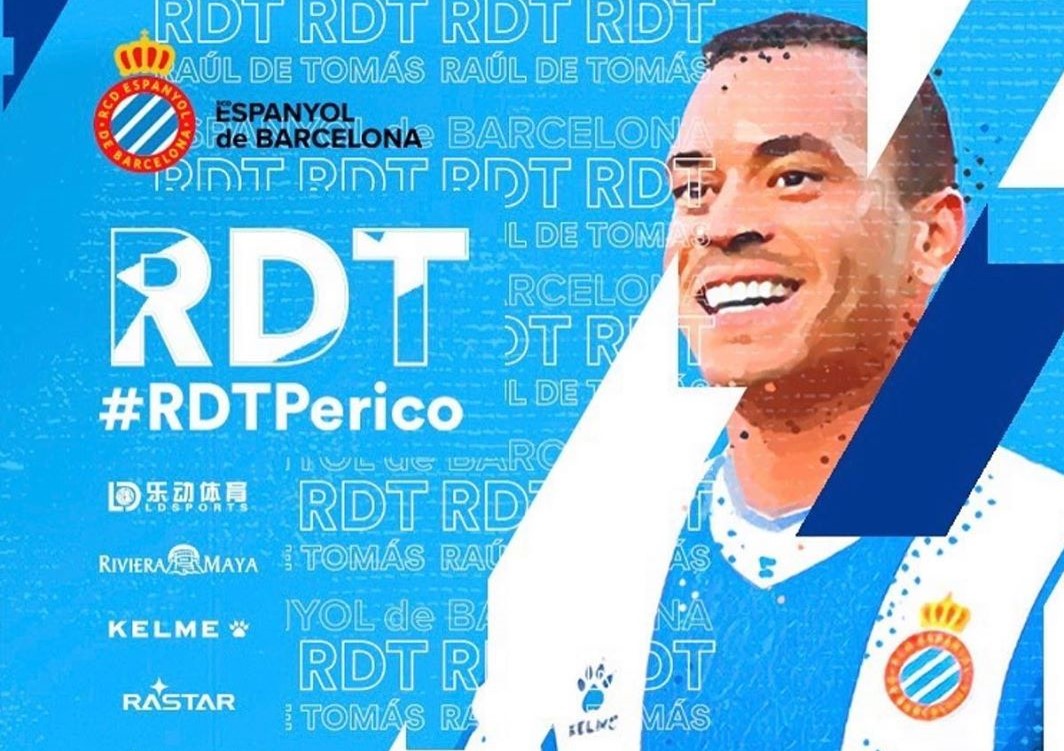 Just six months ago, Benfica made Raul de Tomas their second-highest signing ever and their biggest purchase of the window in which they earned €126,000,000 from the sale of one player. But the striker hasn't managed to bag a single goal in the Primeira. Yet, that didn't stop him from coming back to the Spanish Primera and becoming another club's historic signing.
Espanyol announced the signing of the striker and the 25-year-old agreed on a long-term deal until 2026. Showing that Espanyol wasn't scared off by the dry spell in Benfica.
Benfica paid the striker €20,000,000 to Real Madrid this summer, which was their second-biggest signing ever. Espanyol has now paid the same amount, plus another €2,000,000 in bonuses are incoming. Their biggest purchase ever.
?Bienvenido, @RauldeTomas9! ??????

?Mucha suerte y muchos éxitos, #RDTPerico! 1?1????#Volem | #EspanyoldeBarcelona | #RCDE pic.twitter.com/WdPKR8nMsM

— RCD Espanyol de Barcelona (@RCDEspanyol) January 9, 2020
Raul de Tomas started his career at Real Madrid, but only played one game for the A-side. Spending a lot of time representing the C and B sides of Los Blancos.
The Santiago Bernabeu executives sent the striker out on loans to the Segunda, at Real Valladolid and Rayo Vallecano. Last season he played for Vallecano in La Liga, scoring 14 league goals which was enough for Benfica to splash the cash on him.
Espanyol also believes it seen enough and De Tomas is ready for the burden of his price tag.
"I know the responsibility that I will have in this team. I trust my possibilities. I have lost many things these months in Portugal, but since I spoke with Espanyol I have recovered the desire. Now I assume my responsibility in this team and come with the idea of ??making history. It is something that motivates me and fills me with duty. I will give everything to return the trust they have placed in me," said RDT upon arriving.
De Tomas also seemingly took a jab at Benfica and the situation he found in the dressing room by comparing it to what he saw at Espanyol.
"I have seen that it is a perfect group of humans. All I need is that they help me in this period of adaptation and that we all try to find the same goal. Everything I have been missing in these six months I have recovered in one day."
Untypically for them, Espanyol invested a lot in a player with only one good season at the highest level. But their gamble will at least make their games more interesting to follow.