England go through the final on a dubious penalty, Sterling claims it's clear, Wenger, Mourinho, and others dispute it
8.7.2021.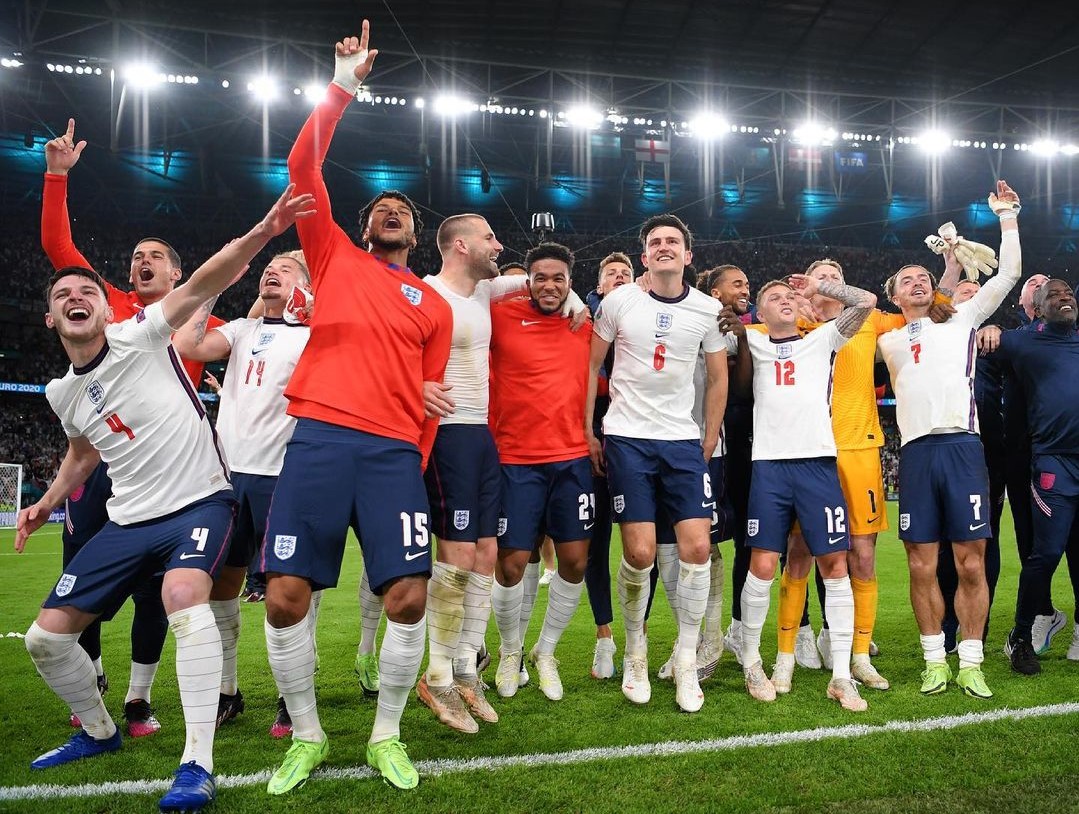 We have our finalists for the Euro 2021, Italy will face England which defeated Denmark 2:1 after extra time which saw the hosts get a weak penalty. The Three Lions will now enter their first final of a major tournament after 1966 World Cup, making the difference of 55 years, the longest any country has between two finals.
But the talk of the footballing world remains the penalty which was given by the referee Danny Makkelie given to the English in the first half of extra time. Raheem Sterling started falling before the contact, which was mild at worst, and yet the Dutch ref pointed to the spot. VAR did their check up, but for some reason, on a decision as big as the one of the semifinals, Makkelie didn't go and see the screen for himself.
Football has gone beyond all this Man..stop all this dives pic.twitter.com/WlIk6O9ODp

— ProudlyAnioma_Ezechime (@ProudlyAnioma) July 7, 2021
Harry Kane's penalty was defended by Kasper Schmeichel but the Tottenham striker grabbed his goal on a rebound. Of course, Sterling defended his fall.
"Yeah I went into the box and he stuck his right leg out and it touched my leg, clear penalty," said the winger.
Denmark's manager Kasper Hjulmand had a different outtake on it, although he remained classy.

"It shouldn't have been a penalty, so it something that annoys me right now."
As far as the impartial football authorities, those that might be even closer to the English, they also believe the penalty shouldn't be given. Jose Mourinho was quite strong in negating the decision.
"It was NEVER a penalty! Especially at this level, the semi-final of a Euro. I don't understand the decision," said Mourinho for talkSPORT.
Arsene Wenger agreed with the general consensus on beIn Sports.
"No penalty. I don't know why they didn't ask the ref to take a look. In a moment like that it's important that the referee is absolutely convinced, it was not clear enough. At least he should've had a look at it. VAR has let the referee down," said the man who knows so much about football they call him the Professor.
Italy is set to play England at Wembley on the 11th of July.