Emile Smith Rowe: If Arsenal want me, I'd stay here forever
23.10.2021.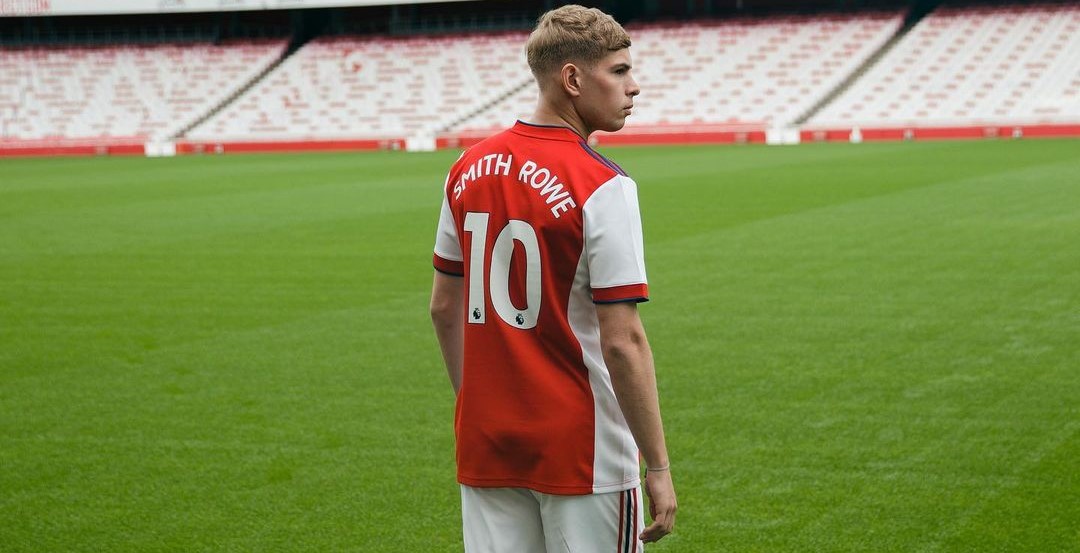 In the previous years Arsenal fans had little to be happy about but Emile Smith Rowe, an academy product, was a beacon of hope. The attacking midfielder is now blossoming into a key player for the Gunners and will have the fans rejoicing with his latest statement. The 21-year-old boldly proclaimed he would want to stay at AFC forever.
This summer Aston Villa was seriously set on signing him and made an offer of €35,000,000 but the Gunners refused and ESR signed a contract until 2026. Something he calls an easy decision with hopes of being a one-man club.
"I hope so, I definitely hope so. I'd love to be here forever. If Arsenal want me for the rest of my career, then I am going to stay here forever. That is always difficult, but for me personally, I'd love to be here forever," stated the 21-year-old.
In Arsenal's win over Aston Villa, Rowe scored and assisted and now his tally for the club stands at 10 goals and nine assists in 55 matches.
"For me, playing for Arsenal, growing up an Arsenal fan and my family around me, it was easy. Growing up in London, I didn't want to move out of London. It was probably one of the easiest decisions I've made."
His manager Mikel Arteta believes that the youngster mended important off-pitch habits and that its paying dividends now.
"When you want to take the game to the next level, when you become a real important player in such a big club, that should be the only priority and every detail is important and relevant. You have to make him aware of that, you cannot give percentages away that can make big differences and he has changed that. There is no complaining, he is just looking forwards, he is really determined, he has changed the way he is living as well a little bit and some of the habits that he had and he's been superb," stated Arteta.
While on the other side of North London, the four years older Harry Winks expressed his intent to leave if his playing time doesn't increase.