Elring Haaland names seven strikers who he thinks are better than him
28.12.2020.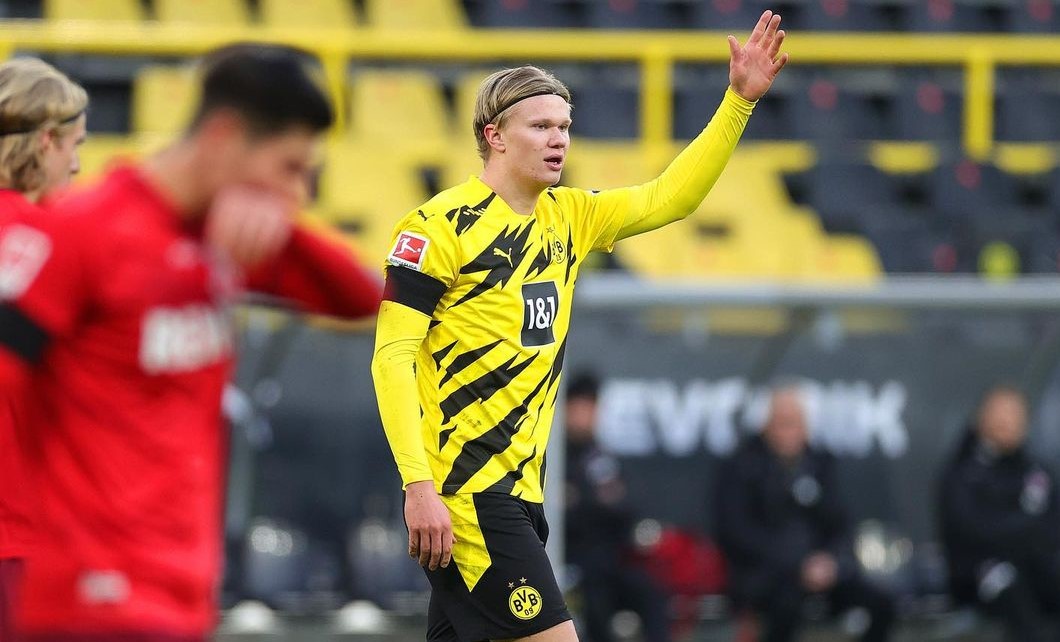 No player has exploded more in 2020 than Erling Haaland. Coming from the Austrian Bundesliga, the Norweigan became one of the top strikers in the world and almost a superstar in the game due to his personality and skills. Many would pick Haaland as one of the five or even three best forwards in the game, although he thinks there are seven who are better than him.
Speaking in a podcast at home, Haaland revealed that he believes his idol Cristiano Ronaldo is better, alongside Robert Lewandowski, Sergio Aguero, Roberto Firmino, Pierre-Emerick Aubameyang, Harry Kane, and Timo Werner.
Notably, he didn't pick his other biggest idol Zlatan Ibrahimovic. But also Leo Messi, most likely not viewing him as a striker. As for the omissions of Luis Suarez, Karim Benzema, and Romelu Lukaku, well, Benzema has the best case. While Lukaku recently stated he is in top five strikers in the world.
Nor did Erling include the player he is bound to have a rivalry with - Kylian Mbappe.
Haaland also spoke about the best centre-backs in the game, naming three. 
"I think the best three central defenders in the world are Sergio Ramos, Virgil van Dijk, and Kalidou Koulibaly. All three are very physical, but also very intelligent on the pitch," said the BVB man. 
The 20-year-old also revealed how a decision to join Borussia was made, as other teams were in the race.
"There were, of course, a couple of clubs involved, but at the same time I did not know too much about this. But it was I who first mentioned Dortmund to my father. We were sitting at home in Salzburg and watching a game Dortmund played, and I said to him, 'Oi, look at that wall behind the goal. There had been something to play there.' I think he was half asleep on the sofa, but suddenly it became a reality. When I talked to them, I got a good vibe. I felt a little sold after that. What I liked so much about them was how direct they were. They said exactly how it was right for me. I liked that."

Erling missed out on the end of the year due to an injury but is recovered and itching to go.
"I have set a goal for myself in 2021, I want to start with the Wolfsburg match on January 3 and take flight for the whole year."