Either Italy or Portugal at the World Cup! Only one of the two previous European champions will go to Qatar
27.11.2021.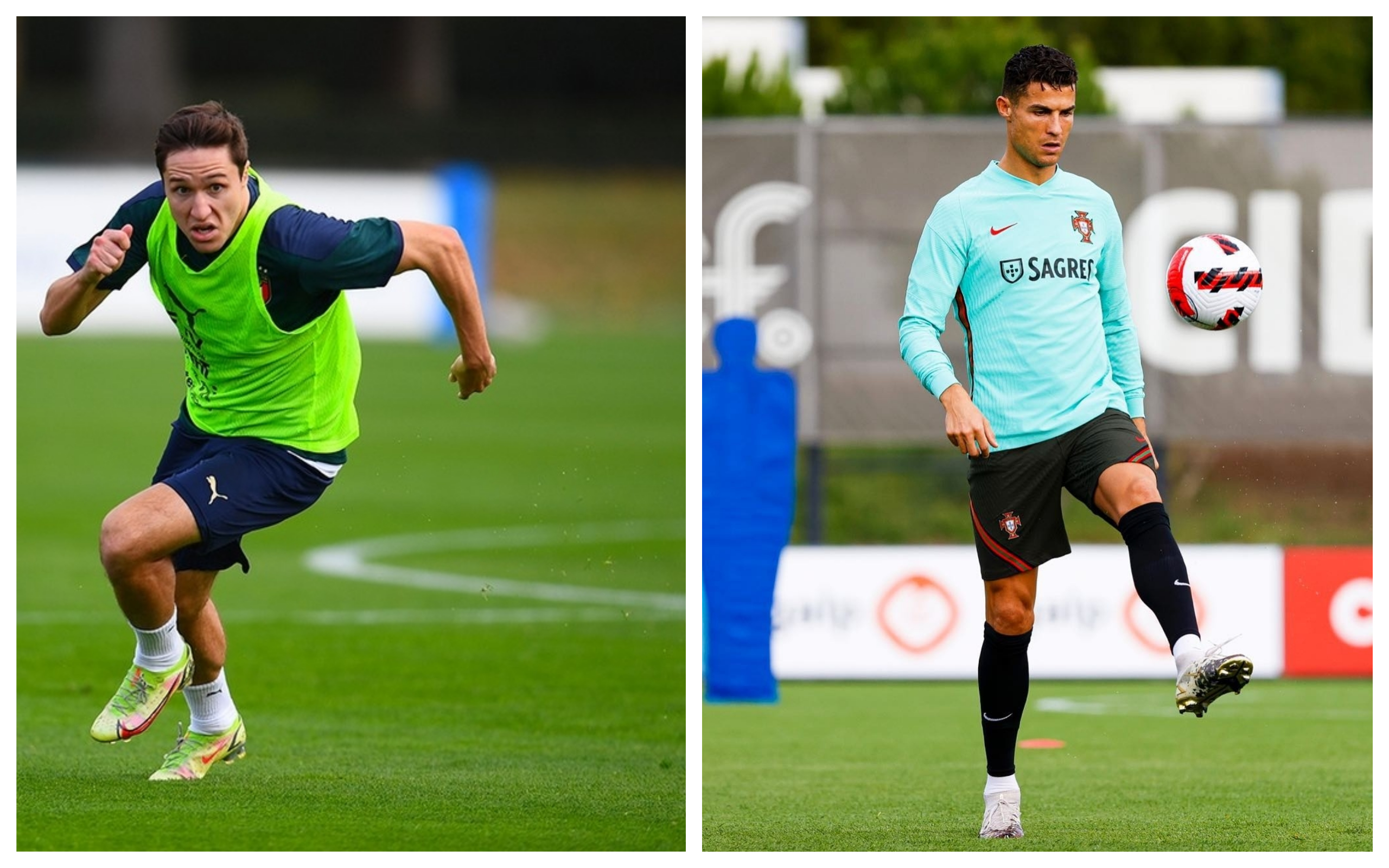 As it was feared and probably expected, the draw for the World Cup playoffs in European qualifiers has pitted two best teams against each other. Either Italy or Portugal will be in Qatar 2022 as the two massive sides have been placed in the same bracket.
The play-offs for the World Cup have 12 teams in Europe, sides who failed to win their respective groups. With the draw having space for three new competitors at the WC.
Even though they were both seeded teams, Italy and Portugal found themselves in the same path. Path C. Meaning that only one of the two last champions of Europe will be at the upcoming World Cup
Path C puts the current European champions Italy against North Macedonia in the semi-finals at home, while Portugal will host Turkey. The winners of those matches will then play for the spot at the WC, with the latter being the hosts of the Path C final.
So either Cristiano Ronaldo misses his World Cup - unfairly it has to be mentioned - or the Italian national team who has been exquisite in the last 40 matches. With it breaking the record for most international games in a row without a loss at 37 games. As for the injustice that might hit CR7, it refers to the first match against the eventual winners of their group Serbia, in which the winning goal wasn't given to Portugal. Ronaldo himself placed the ball behind the line, yet a Serbian defender cleared it just a tad bit late, only to see the assistant referee not give Portugal the goal. In the last match of the group Serbia won against Portugal and got through.
In other paths to the World Cup, we will have a potential British final, and a nearly completely Eastern European matchup.
In Path A, Scotland awaits Ukraine, while Wales will host Austria, and the winner of the latter will play at home in the final.
Path B places bitter rivals Russia versus Poland, while Sweden is the only non-Slavic country and will play the Czech Republic. Either Russia or Poland will host the final.
The semi-finals and finals, both played over one leg, will take place over the course of five days from the 24th to the 29th of March.