Dusan Tadic: I was not surprised that Barcelona wanted me
21.2.2020.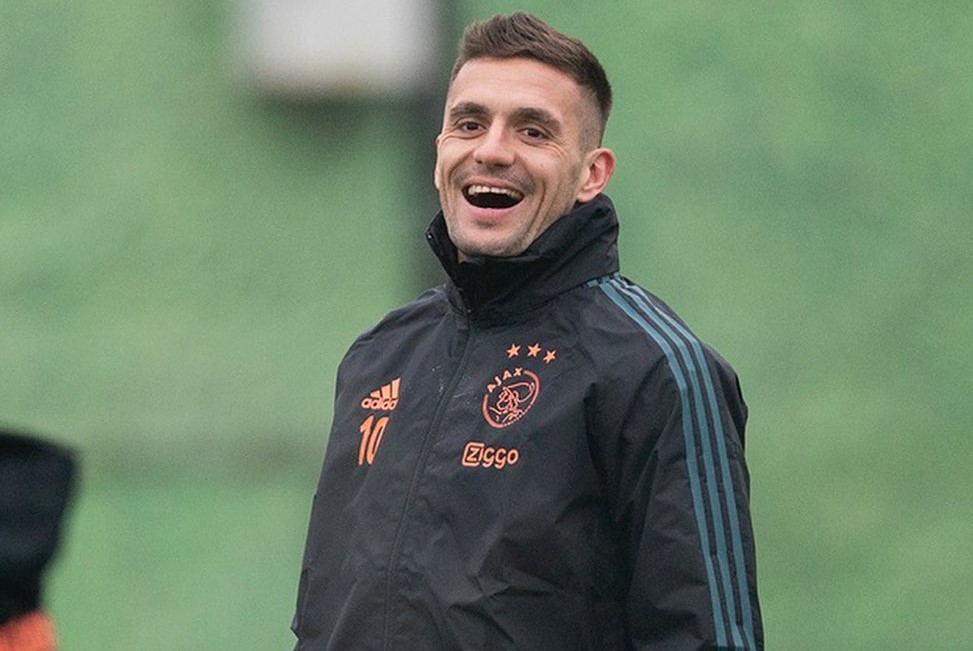 Barcelona wanted to sign one of the best players of Champions League last season Dusan Tadic but the Ajax captain politely declined them. Showing his love for the Amsterdam club by declining to play with Leo Messi of all people.
The former Southampton man has flourished at Ajax since arriving a season and a half ago, getting the captain's armband this summer. He confirmed that Barca wanted to sign him on a loan this winter but the Serbian wasn't having it.
"I was not surprised that FC Barcelona wanted to hire me for six months because I believe in myself and I have had an excellent season. But I have said a hundred times that Ajax is my club and there was no reason to leave for Barcelona, ??because I have everything I want here. And I am under contract until 2026," said Tadic.
While the last season's Champions League dark horse was eliminated in the group stage this season, Tadic is still motivated to play in the Europa League.
"Of course we want to play in the Champions League. Ajax belongs on that stage. But European football is European football and a great opportunity to show us again to Europe and the rest of the world. And if you are hungry, it can be a great campaign. Ajax has proved that in 2017 by reaching the Europa League final."

Without Matthijs de Ligt and more importantly, Frenkie de Jong, Ajax isn't playing as impressive as last year. Reflecting in Tadic's stats as well as last season he had 28 goals in the league by the end of it. Although he already beat his assist record as he had 14 in the last Eredivisie campaign.

"Of course I can do better, but that actually always applies to everyone. The past season was great for the whole team and me. As a result, people may now have even higher expectations of me. With nine goals and 15 assists in the competition, I don't even have such bad statistics. Although I don't attach too much value to that. I just want to be important for my teammates. And that is sometimes possible without goals or assists."
Tadic won the Serbian Golden Ball award for the best player in 2019.