Donnarumma becomes the youngest player with 200 Serie A appearances, taking his namesake's record
22.2.2021.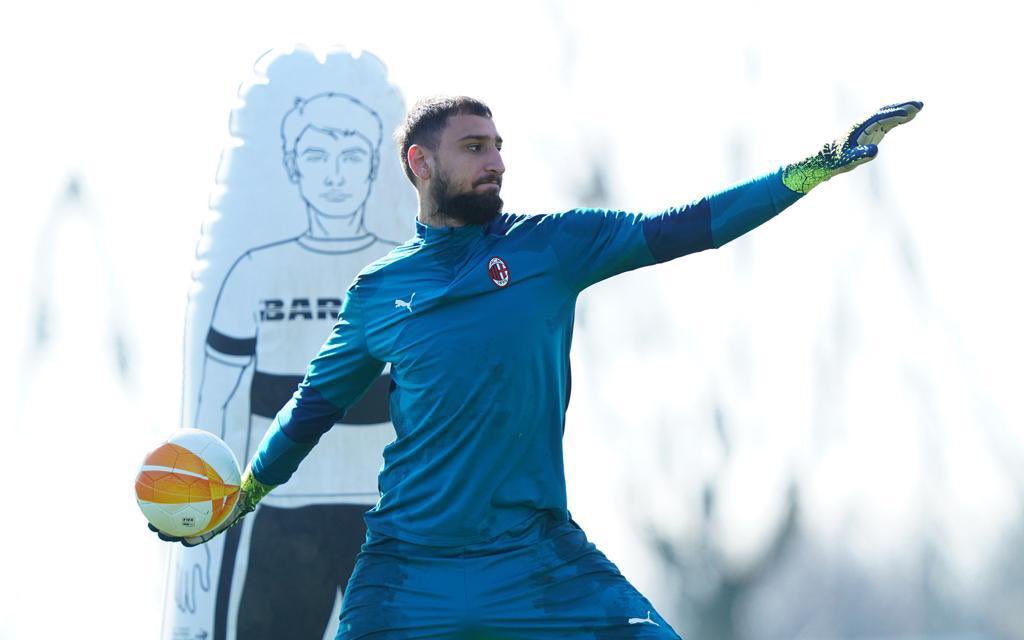 Gianluigi Donnarumma has been regarded as the top goalkeeping talent for six years and counting now. Having made a debut in the 2015/2016 campaign. Now, the young keeper has made a record that will be nearly impossible to break as he played in his 200th game in Serie A. Becoming the youngest player to do so.
Unfortunately, the youngster didn't mark this impressive jubilee with a fitting result as the Rossoneri were heavily defeated by Inter 3:0.
Yet, Donnarumma could console himself by the victory he noted in history. Overtaking his namesake Buffon as the youngest player to reach 200 games in Serie A. Donnarumma is days away from his 22nd birthday, while Buffon reached the 200 mark aged 24 years and 83 days.
Former Milan manager Sinisa Mihajlovic surprised everyone back in 2015 by giving the schoolboy the gloves at San Siro at the age of just 16 years and eight months. In his debutant season, Donnarumma played 30 league games, followed by two seasons where he was used in every match. In the last two, he played 36 games per season.
Yet, there is a small asterisk to Donnarumma's career, as he is yet to play a single Champions League match. Actually, his total Milan cap number is just 233, showing just how little the Milano giants played in Europe over these past years.
This was Donnarumma's 12th Milan Derby in all competition and so far he has won two, drawn three and lost six, conceding 21 goals, and keeping two clean sheets. Yet, the team has vastly improved this season and has been running the title chase for the longest time until recently.
Donnarumma has also reacted to Milan's defeat with a Twitter post.
"We know who we are and where we want to get. Altogether, as usual, come on Milan," the Italy international wrote.
The 196 centimetres tall keeper also collected 22 appearances for the national team of his country.