Doherty on Mourinho's sack: The manager always loses the job, but the players couldn't get the results
6.6.2021.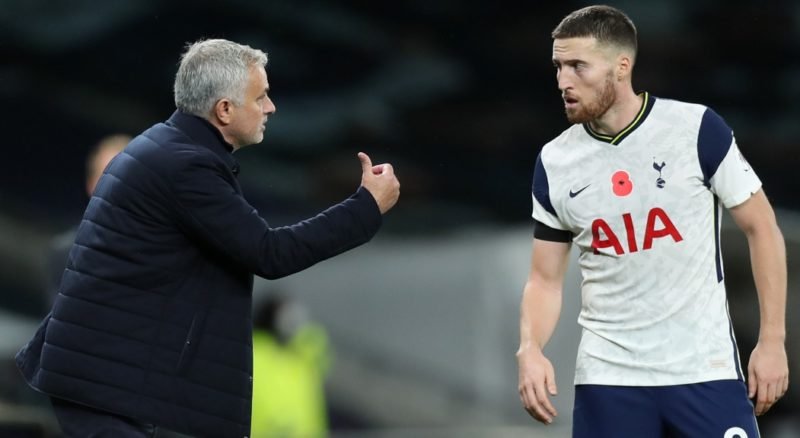 With Antonio Conte now seeming far from Tottenham Hotspur as he is not as keen on working with some young players at the club, the quest for the new manager continues. While the last one will stay a long talking subject for years to come, regardless of the results incoming. One of his signings, Matt Doherty, believes the players have failed to save Mourinho.
Asked whether Mourinho's downfall at Spurs had been a case of burnout, Doherty dismissed it and shifted the blame to the playing squad.
"He was only there for 18 months. If it was three or four years, it could be a different conversation, but we just weren't getting the results for him. The manager is always the one to lose his job, but as players, we were the ones on the pitch and we weren't able to get the results for him, which was a shame because he's one of the best managers ever," said the Irishman.
Even before Doherty came to Spurs, Jose Mourinho was a fan of his. That was shown in the Amazon documentary following the 2019/2020 season of the club, when Doherty was playing for Wolves. As Mourinho praised him highly and publically. So when Doherty ended up playing only 17 Premier League games this season, with his competitor Serge Aurier not excelling either, questions were raised.
Yet the 29-year-old defender believes his overall appearance number was fair under Mourinho.
"I definitely got a fair crack of the whip. I still played 25, 26, 27 games - that's a lot of games in a season, so I definitely got a fair crack. I had a great relationship with him. He was my neighbour for the whole year, so the relationship was fine. He was a great guy, but unfortunately, these things happen in football. That was the case, but he is Jose Mourinho, he is one of the best ever and I have nothing but praise for him."