Dias and Stones scored more goals than they have conceded in 16 games they started together
27.2.2021.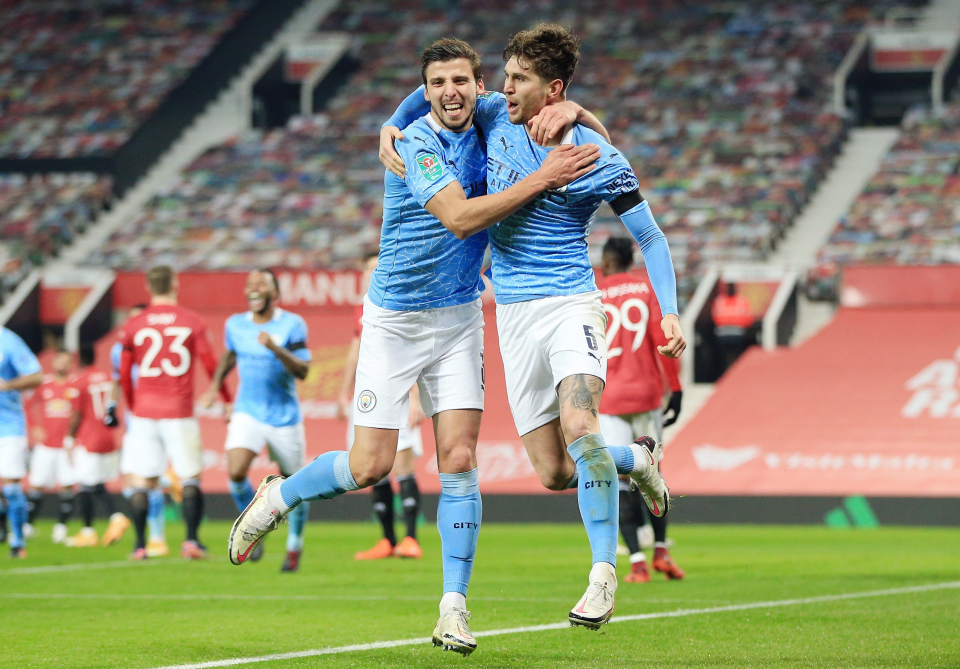 In the last years, Manchester City's successes were mostly symbolized or personified by either the manager Pep Guardiola or the star Kevin de Bruyne. In this ludicrous form of the 2020/2021 season, two centre-backs arise as the men most influential.
To solidify this claim, the two scored a goal each in City's win over West Ham United. Meaning that now they have more goals scored in the 16 games they've started together, than they have goals conceded.
Overall, City has conceded just three goals in the 16 matches the Englishman and the Portuguese centre-back have started together. They have scored four goals in the same period, Stones got three and the new leader Dias got one. The man who arrived from Benfica got his debut goal for the English side and became the team's 19th scorer this season.
Stones has played 156 games for City in his career since joining from Everton in the summer of 2016. Dias already collected 32 caps for City since coming from his country of Portugal. With the Englishman being 26 and Dias only 23, the Etihad faithful seem to have a proper duo for the future.
The win over WHU brought City to their 20th win in a row, once again solidifying their record. The squad is now unbeaten in 27 games, and they will equal their longest run without defeat if they do not lose against Wolves on Tuesday.
"Twenty victories, in this era, with this situation around the world, is maybe one of the greatest achievements we have done together in our careers," said Guardiola.
Manchester City's victory was former Barcelona and Bayern Munich boss Guardiola's 500th as a manager. It was also his 200th win as City boss in his 273rd game in charge - the fewest games needed by a manager of an English top-division side to reach that mark.