Di Maria willing to play in midfield just to get minutes: I proved I can do it, it was my best year at Real
27.11.2021.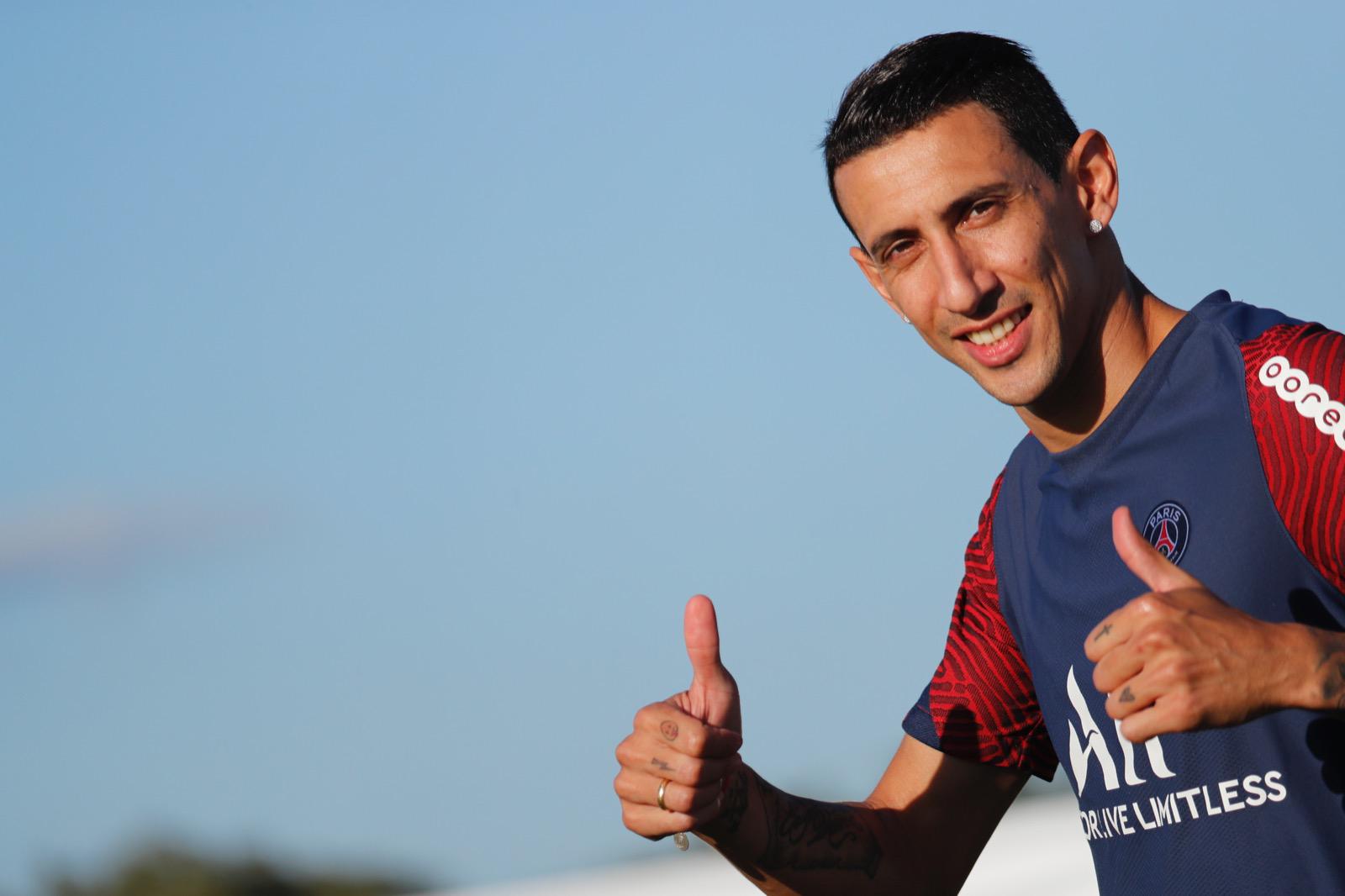 Angel di Maria has tremendous returns for Paris Saint-Germain and has already played 274 games for the French side. Scoring 90 goals and making 113 assists, being the club record holder for the latter. Yet, the Argentinian is struggling to get in the team lately because of the star-packed front three of Lionel Messi, Neymar, and Kylian Mbappe. So much so that he is calling for a position change.
Di Maria only came on against Manchester City at the 67th minute, spent the last two Ligue 1 games on the bench. Overall, he started only six games in the league this campaign. He sees the writing on the wall and the 33-year-old is publically calling for Mauricio Pochettino to play him in midfield.
"I think I've already shown that I can play in that position. In fact, it was my best year at Real Madrid, in 2014. The manager knows I can play there, but then it's down to decisions. He's there to decide and we're there to do as best as we can on the pitch, no matter where, in midfielder, up front, or elsewhere. Those are questions for him, the only thing I've done since I arrived at PSG has been to give it my all when on the pitch," stated Di Maria.
Di Maria does his best work when he has a lot of touches, and with the PSG midfield being also full and formed, it's more hard decisions for Pochettino. Yet the veteran thinks he can pull it off.
"It's true that I like to play with the ball at my feet. In 2014 I played in midfield and I felt very good, really happy. With quality players at PSG like Marco Verratti, Leandro Paredes or Gana Gueye it could work, but those are the manager's decisions."
Of course, Di Maria's problems stems from the top three being untouchable basically. No manager can really bench Neymar, Mbappe, or Messi.
"It's not easy to respond… When you have those three up front, it makes sense that the first option is to play them, they are the best on the pitch. With what they've won, and who they are. It gives all three of them a different status. Or at least to two of them, because Messi is different to the others. He's the best player in the world and he always has to be on the pitch. But them I'm always trying to give it 100% to get into the starting 11. I know that it's not easy for me given the players in my position. That's why I'm doing as much as I can to maybe find a different option."