Details of Bruno Fernandes' transfer fee bonuses revealed
1.2.2020.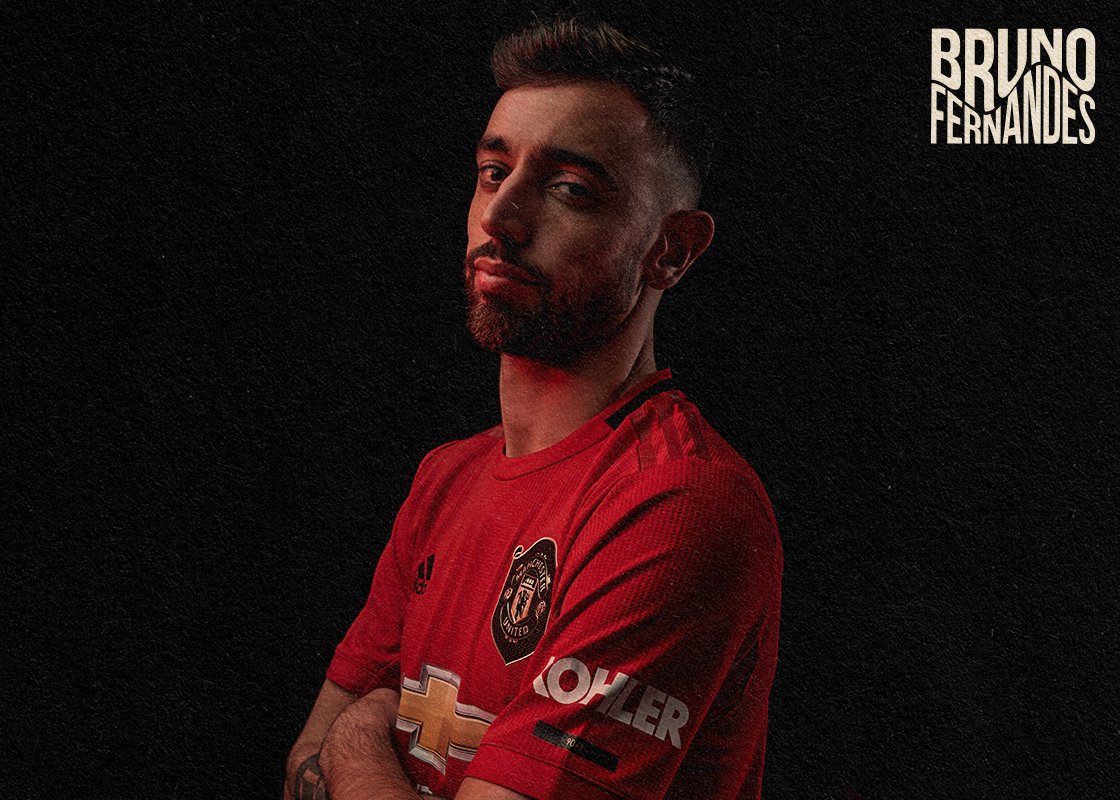 Contributing 63 goals and 52 assists in 137 appearances for Sporting Lisbon while winning three cup trophies should be enough to get Manchester United fans excited about their new player Bruno Fernandes. His personality and reputation should ensure it.
United paid €55,000,000 up front for the Portuguese 25-year-old and now we have a better understanding of the clauses regarding the €25,000,000 of additional fees Man Utd may have to pay.
Sporting will receive €1,000,000 for every 5 starts until he reaches 25 starts for United. So a maximum of €5,000,000 this way. The Portuguese side will earn another €5,000,000 if United qualifies for the Champions League in the next five seasons.
United will have to pay €5,000,000 for every time Bruno wins PFA Player of the Year or finishes in top 3 of Ballon d'Or voting, capped at 3 times. Meaning a maximum of €15,000,000. So basically Sporting has a lock on €65,000,000 as it's highly unlikely that United will miss out on CL football for five seasons. They are falling apart this season and they are still fifth and six points away from the fourth spot.
If Bruno satisfies the POTY and Ballon d'Or clauses, United fans will gladly pay the money out of their own pockets.
?? We'll file this under things we love to see ?? pic.twitter.com/fIV9p2ijuB

— Manchester United (@ManUtd) January 30, 2020
Fernandes will wear the number 18 shirt, mostly associated with Paul Scholes. Naturally, he became a United fan because of Cristiano Ronaldo's time at the Theater of Dreams.
"My love of Manchester United really started when I used to watch Cristiano Ronaldo play and ever since then I have been a big fan of this great club. For me to now play for Manchester United feels incredible, I have worked hard to get to this moment and I can promise the fans that I will give everything for the badge to help bring us more success and trophies," said Bruno before thanking Sporting. He also said that CR7 is his idol and that he wants to emulate his Old Trafford form.
Ole Gunnar Solskjaer spoke about the player's qualities.
"We have been tracking Bruno for many months and everyone here has been tremendously impressed with all his attributes and what he will bring to this team. Most importantly he is a terrific human being with a great personality and his leadership qualities are clear for all to see. Bruno's goals and assists stats speak for themselves, he will be a fantastic addition to our team and he will help us push on in the second part of the season," said the Norweigan manager.
And Fernandes' human qualities shine even in first training photos as he is honestly smiling in all of them. Such an attitude, combined with a burning passion to win, can't have its influence overstated.
You want Bruno training pics? You got Bruno training pics ?? @B_Fernandes8 #MUFC pic.twitter.com/ai2nnTcTwB

— Manchester United (@ManUtd) January 31, 2020
United also collected some of the more interesting quotes on Bruno.
"That little kid could dribble past the whole world. He was full of fight, a real leader on the pitch. The only thing he needed to work on was his shooting. That was the only thing between him and stardom." Remulo Marques, then vice-president of Boavista, Bruno's first club.
"When I speak about Bruno Fernandes, what comes to mind is the intelligence of the boy. He was, above all, very clever — both as a player and as a person." Francesco Guidolin, Bruno's manager at Udinese.
Former Sporting and Swansea manager Carlos Carvalhal said that Fernandes hates losing and stressed out his ability to lead as he is constantly talking to the players. Ole sees that as one of his bigger qualities too.
"He's a winner. He hates losing, but he uses that anger in a good way to play better and help his team-mates. He was a fantastic captain for Sporting and he's going to come here and be a leader as well," said Ole Gunnar Solskjaer.
Read about United's less impressive winter transfer here.