De Jong is learning from the best: Xavi shows me clips of my game, explains where I can improve
19.2.2022.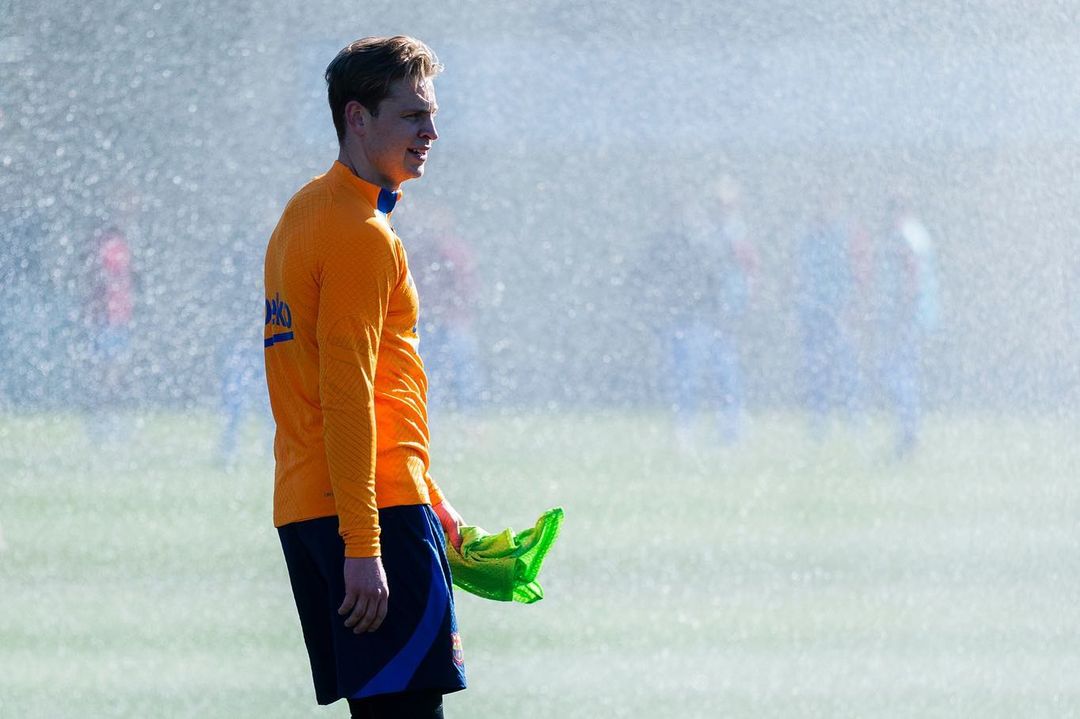 Back in 2019, Thomas Tuchel with PSG and Pep Guardiola with Manchester City wanted to bring Frenkie de Jong to their clubs. Yet Barcelona was the one that succeeded and signed the Dutchman for €86,000,000. While there are now rumours that FDJ might be sold as he didn't live up to the highest expectations, he himself is more than happy at Barca. Especially now working with Xavi.
Having one of the best at your position be your manager is a privilege few can brag about and De Jong explained how the Spaniard helps him individually.
"We're both midfielders, roughly in the same position, so in that regard he can teach me a lot. Sometimes we meet in his office and he shows me video clips of my games, where he explains how he sees it and what I can do to improve. We watch clips of how you position yourself and what you can do best in certain situations," explained De Jong.
He also addressed the rumours of him wanting to depart from Nou Camp.
"I'm very happy I'm at Barcelona: from a young age I've wanted to be here, so in that way it has been a dream come true. But, of course, I would have liked to win more trophies than we did in my first two years. I expected more in that sense, let's put it that way. But other than that, I'm very happy here and hopefully for many more years."
Aged 24, he is already at 38 caps for the Netherlands, scoring one goal for Oranje. De Jong has played in 122 games for Barcelona, scoring 11 goals and making 14 assists, winning Copa del Rey last year.
See when was it that other Spanish teams won their last piece of silverware in the league, cup, and Europe.