De Gea and Cristiano are still key players for United, doing what they do best
12.12.2021.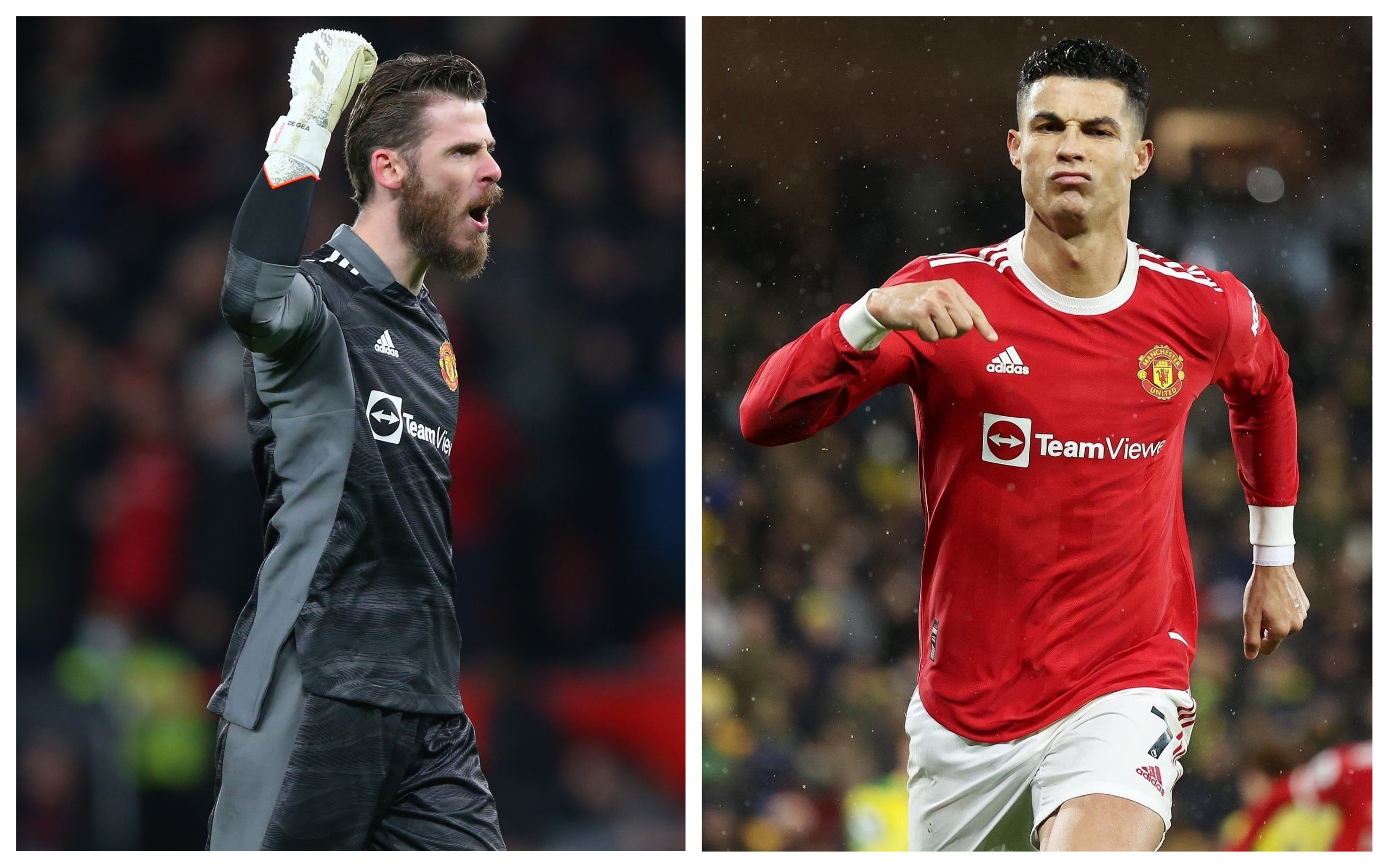 A game against Norwich isn't what Manchester United should be measured against, yet this is a team that was defeated by Watford 4:1 just 20 days ago. A 1:0 win over Norwich served as a solid step in Ralf Rangnick's reign, yet mostly to confirm who are the key figures for the Red Devils.
On one end, Cristiano Ronaldo earned and scored the winning goal, while David De Gea defended its own to secure the three points.
De Gea ended up securing his 200th clean sheet of his career, 159 coming for United, 22 for Atletico Madrid, and 19 for Spain. DDG has now made 5 or more saves in six Premier League games this season after five against Norwich, all worthy of highlights.
Manchester United have now kept as many clean sheets under Ralf Rangnick as Ole Gunnar Solskjaer in the Premier League this season, while the German has led the team in only two games. Yet he does have the Spanish goalkeeper to thank, as De Gea is slowly reminding everyone why he got the title of the highest-paid goalkeeper in the world.
Although United made 20 or more tackles for only the third time in this campaign, two of them coming with Rangnick in charge, a game against Chelsea being the only one Ole led the team in.
As for the other part of the pitch, Cristiano was fouled in the box and smashed the ball in behind Tim Krul. No player has scored more winning goals in the Premier League this season than Cristiano Ronaldo at four, level with compatriot Bernardo Silva.
To further show his value to the team, Ronaldo has been directly involved in more league goals than any other teammate this season at nine, with seven goals and two assists.
Cristiano Ronaldo has now scored as many Premier League goals, 91, as Ole Gunnar Solskj?r, only 5 players have scored more PL goals for Man Utd. With a goal against Norwich, Ronaldo has now scored against 165 different teams, 120 clubs and 45 countries.
Although Cristiano is close to losing an impressive record he set in Serie A only a year ago.