De Bruyne extends until 2025: City's style excites
7.4.2021.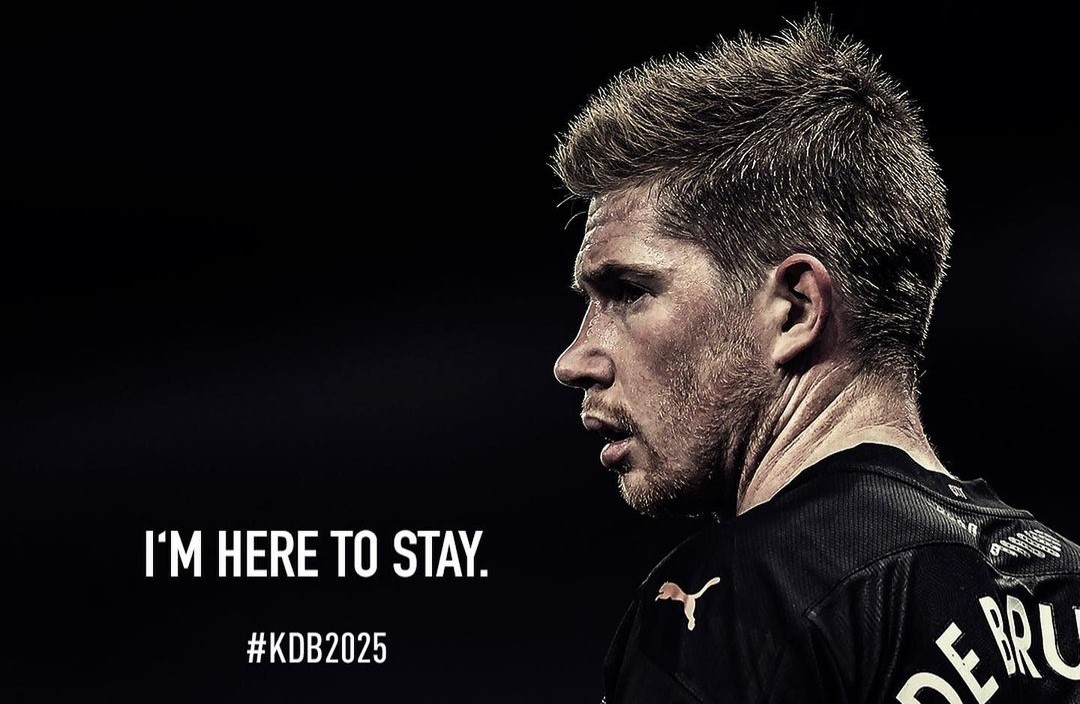 Manchester City has done possibly the most important piece of business they'll do in 2021. Regardless of who comes to replace Sergio Aguero at the striker position. Because he will have Kevin De Bruyne assisting him and making life all that much easier as the Belgian extend his stay at Etihad.
The man who will be 30 this year signed a new contract until 2025 and it's clear that KDB will stay in Manchester throughout his prime. They do seem like a perfect match.
"It wasn't difficult for me. I have been really fortunate – when I came here, we had a good team and over the years a lot of players changed but I remained, so that's a good thing. We've won a lot of trophies, the team is really good, and the way we play excites me - and that's the way I want to go forward, so it wasn't difficult for me," stated the midfielder.
Director of Football Txiki Begiristain lauded De Bruyne's professionalism next to his talent, while KDB emphasized how the club is set up to succeed.
"This football club is geared for success. It offers me everything I need to maximise my performance, so signing this contract was a straightforward decision. I am playing the best football of my career and I honestly feel there is more to come. The main reason is the feeling – how I feel about this club and the team. The team push me to get to this level."
His relationship with Pep Guardiola, who extended his contract until 2023 this season, seems like a match made in heaven.
"Pep and I see football in the same way. Having that relationship with a manager is so important to me because our objectives are totally aligned and we want the same things."
De Bruyne played in 255 games for City since arriving from Wolfsburg, scoring 65 goals and making 105 assists. Yet, the club gave him more than he expected too.
"When I came here it was with big expectations and they exceeded every expectation in every part. I feel proud because I've been here now for six years and obviously this feels like home. To get the extension now at my age feels like a very proud moment because it means they trust me until I get really old in football terms."