Dani Alves: With the Barca shirt on, you have to win even in rock, paper, scissors
14.12.2021.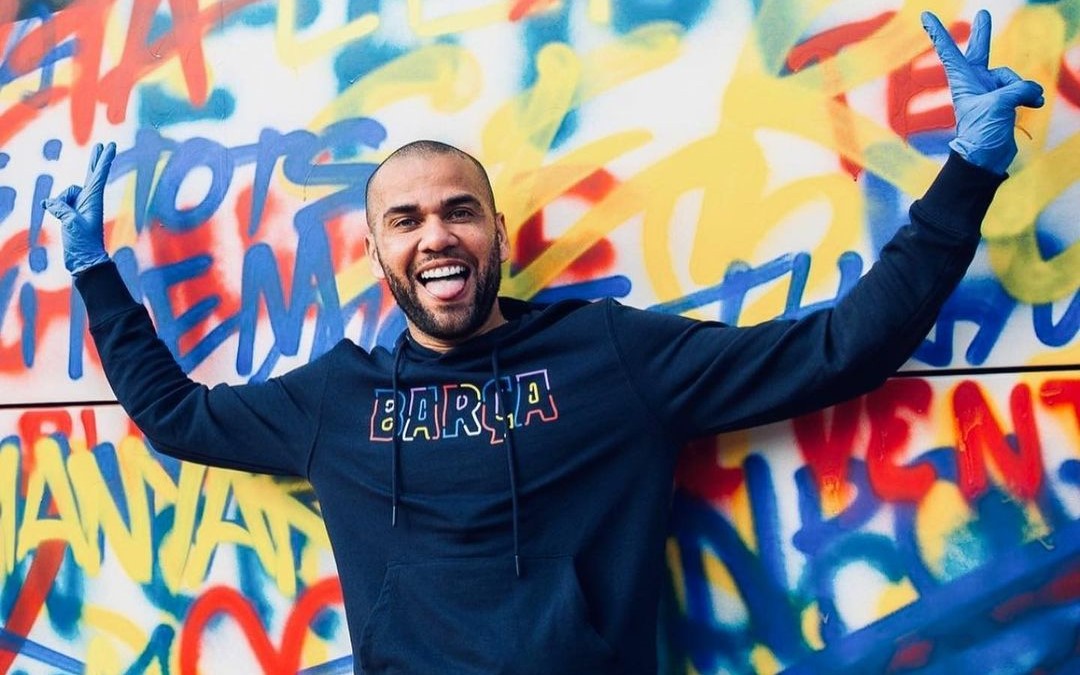 Barcelona re-signed its icon Dani Alves this fall, yet the Brazilian isn't allowed to play until 2022 starts. Still, he is already training with the team and having an effect on the young and tormented side with his mentality.
The Brazilian was featured in the friendly game Barca lost to Boca Juniors this Tuesday, after penalties, yet the RB scored his shot, the opener.
With the way Barca is holding up this season, placed eight in La Liga and knocked out of the Champions League knockout stages, the time is nigh for the club. Alves senses it and fully acknowledges the grimmer reality he returned to, calling his biggest test yet.
"I am nervous after being away from this club for so long, and not being able to play, being here and defending the club and the team. The moment and the most important challenge of my career arrived because of the club's situation. The challenges are for those who do not fear them. We will try to do our best for this badge," started Alves.
The 38-year-old won everything possible with Barca and he is at Nou Camp to show the mostly inexperienced squad the recipe for success. His mentality of winner with a positive outlook is bound to make changes in the dressing room.
His optimism and grit is needed now that Barca is playing in the Europa League, a competition underneath its standards.
"I think we have to accept any kind of challenge. We have to play in the Europa League and whenever we put on the Barcelona shirt, we are representing their history and we have to do it for the greatness of the club, regardless of the competition you face. Even when you play rock, paper or scissors, you have to win if you put on the Barcelona shirt."