Cristiano on his critics: In school, the worst student doesn't like the best student
24.10.2021.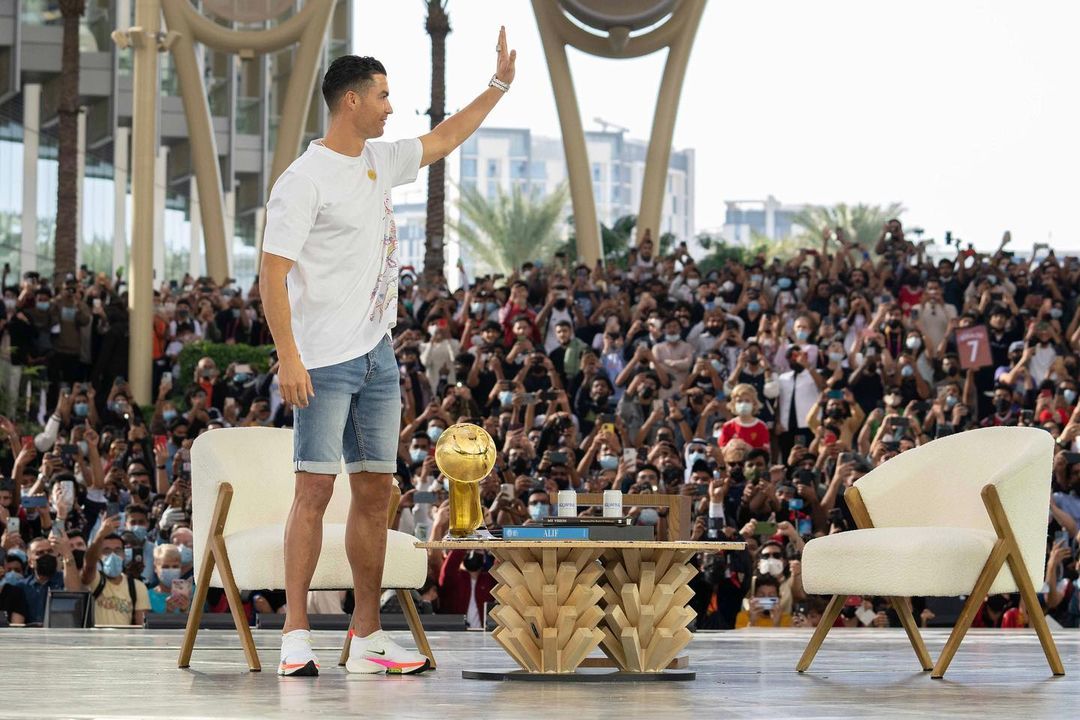 Cristiano Ronaldo brought back three points to Manchester United against Atalanta with a late winner. The goal came amidst a media rubble that implied The Red Devils were suffering because they brought in CR7 who doesn't press in defence. Both the player and his manager Ole Gunnar Solskjaer had memorable quotes regarding those journalistic digs ahead of the derby versus Liverpool.
Solskjaer first explained how Ronaldo is still able to do what no one is denying he's great at - scoring goals and winning matches.
"First of all, he's fit enough to do it still. But he's played this game 500 times before. He's been in that situation so many times, and it's one of them: 'I know what [team-mate Luke Shaw] is going to do, I know where I need to be and I'm still capable of doing it'. That's key," started the Norweigan.
The manager continued to explain the development and change Ronaldo made throughout his career, as he was a teammate, then a fan, and now a manager of CR7.
"He's changed his position from being a wide forward into more of a box centre forward because he knows how to score a goal, he wants to score goals. When he first came, with all the tricks and the pace, he had the hunger - and he's still got the hunger. He's done what every player has to do throughout his career, you have to evolve."
The scary thing about Ronaldo, who has six goals in eight appearances for United aged 36, is that Ole thinks he is only now in prime physical state.
"When Cristiano came to us, he'd not had a proper pre-season at Juventus and you can see he's gradually getting fitter and fitter. Now he feels: 'I'm getting towards the level I know I can be'. Wednesday night, the focus, the physical effort, the run… he had the highest amount of sprints, the longest sprint distance, the longest high-intensity distance."
Solskjaer then addressed the recent criticisms of Ronaldo and his pressing, issuing a challenge to those who claim that Ronaldo isn't committed.
"We talk about players who run a lot, he does as much as them. If people want to criticise his work ethic, that's completely wrong. You see him running down the channels, which he has to do as a centre forward. He does the work that we want him to do for the team. Of course, the team, when you have a player like him, you've got to get the best out of him, but he knows he's part of the jigsaw of that team and he's been brilliant."
Ronaldo spoke with SkySports about these allegations and the MMA fan didn't hold his punches. Practically implying that the journalists are jealous of him.
"I know when the team needs my help defensively. But my role in the club is to win, help the team to win and to score goals - [the defensive side] is part of my job. I'll give you an example: if you're in a school and you're the best student, you ask the worst student if he likes the best, they'll say they don't like him. It doesn't matter how many things I won in my career. I win everything but I'm still motivated," stated Ronaldo.