Cristiano and Messi, then Ibra: Zlatan joins the exclusive 300 club with his most impressive milestone yet
12.12.2021.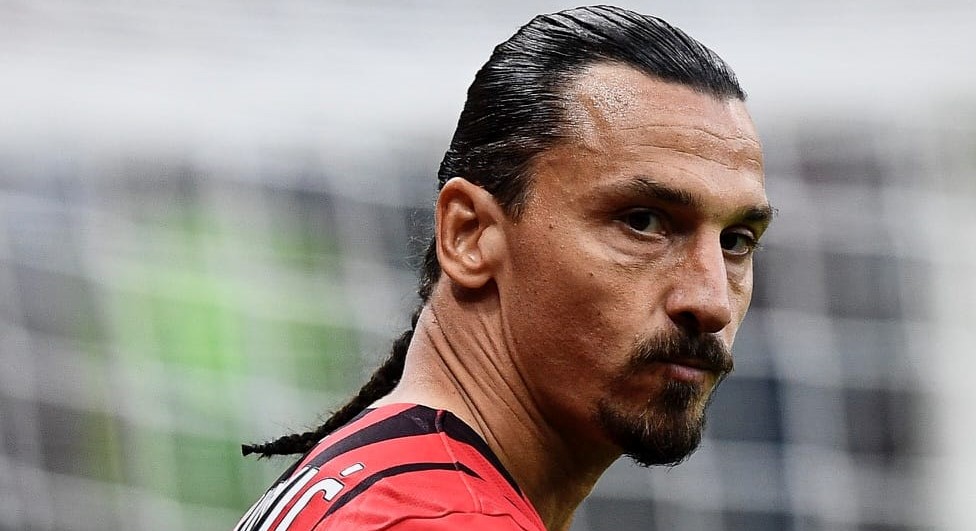 Just playing professional football at the age of 40 is a feat on itself. Doing it at the top five European leagues level is ridiculous. Setting records in the fifth decade is something completely different, it's Zlataneque!
The 40-year-old Milan striker Zlatan Ibrahimovic won a point for his team in the 1:1 draw with Udinese with a goal in the second minute of stoppage time. While the veteran was a starter in the match, four days after AC Milan played the Champions League match and Ibra was also on the field for the entirety of the game.
Yet, that game is just the tip of the iceberg, that has now reached truly continental size. It was Ibra's 300th in the top five leagues of Europe: Italian, French, Spanish, English, and German, with the striker lacking only goals in the latter. To make his achievement all that more spectacular.
He is only the third player to reach this goalscoring mark in the top five divisions in the 21st century, after, you guessed it, Lionel Messi and Cristiano Ronaldo.
The Argentinian is at 475 goals in the top five leagues, while CR7 is ahead a bit with 483 goals. A stark difference to Ibrahimovic, yet that doesn't take away an inch from his achievement. These two are just that ahead of everyone, this century or the last.
Ibra can be compared to those that might've gotten a bit more reputation and praise than him - Karim Benzema, who has 248 goals in Ligue 1 and La Liga combined. Luis Suarez is at 241 goals for Liverpool, Barcelona, and Atletico Madrid in league games. Looking at Thierry Henry's whole career, in this century and the 20th, he scored "only" 233 league goals in top five leagues.
Legendary Andriy Shevchenko is only at 136 goals in the top five leagues. Famously, Alan Shearer is the Premier League's best scorer with 260 goals. Of course, both played in both centuries.
To put Zlatan's achievement of reaching 300 goals in top five leagues into more context, let's compare him to other legendary strikers of recent years. David Villa bagged 185 La Liga goals, not venturing into other leagues. His compatriot Fernando Torres collected 189 goals in top five leagues.
Edin Dzeko showed tremendous longevity and versatility to compete in different leagues, bagging 209 over the Premier League, Serie A, and the Bundesliga.
Sergio Aguero has a worthy tally, yet still falls short with 259 goals scored for Atletico Madrid in Spain and Man City in England. His countrymen Gonzalo Higuain collected 237 goals across three of the five leagues.
It's Zlatan's former longtime teammate Edinson Cavani that isn't far off, at 261 goals in top five leagues, most for Paris Saint-Germain.
Overall, Zlatan has scored 491 goals, meaning 61% of his club goals came in the top five leagues. While 48 of them, nearly 10%, were scored in the Champions League.
Out of the 300 scored in the top five leagues, Zlatan bagged the least in Spain, where he only stayed shortly due to differences with Pep Guardiola. There, the tall striker scored 16 league goals in 29 games. He got one more goal in his 33 Premier League matches for Manchester United.
With PSG, he played 122 league games and got close to a goal per match ratio, at 113 goals scored.
Yet, Ibra has marked Serie A the most and that is where his biggest tally comes from, albeit split between three clubs. Of the total 154 goals, Juventus got the least, 23. Inter had 57 Ibracadabra moments, while Milan benefited the most with 74 league goals from Zlatan, across two stints.
This tally of 300 obviously does not include his 53 goals scored in his MLS adventure in America with the Los Angeles Galaxy. Nor the 35 in the Eredivisie when he was making his name with Ajax.
Zlatan's longevity has been unmatched, a joke can be made that his career lasted so long that he released two books during it.
Even his opponents and other football's great figures can't stay unfazed by his successes.
"Zlatan Ibrahimović is probably as old as my whole bench," commented Jurgen Klopp before Milan's match with his Liverpool before continuing.
"Ibrahimovic is a legend, you usually become a legend when you retire, but he is already a legend and still playing at 40! He's a proper character, he has his opinion on things and isn't interested in what other people think. I like that."
Out of all the players, not named Cristiano or Lionel, Zlatan has a strong case for being the footballer that marked the start of the 21st century. Holding not winning the Champions League over him can quickly be denied by comparisons to the one he held in high esteem himself, Ronaldo R9, who didn't win it himself. Although it is a valuable metric, yet not the most pressing one.
As he has one issue for claiming the bronze medal. Another player is close to reaching this 300 club of football's Spartans - Robert Lewandowski. The Pole is currently at 293 goals in the Bundesliga, aged 33 and primed to go on for several more seasons. This year, he will most likely be joining Cristiano, Leo, and Zlatan, overtaking the latter in the metric of goals in the top five leagues.
Yet, Ibra made his mark on four out of the five leagues, winning the title in three of them, becoming a worldwide legend. Having the 300 club grow membership from three to four esteemed players doesn't take away from the legend of Ibracadabra. It adds value to the club.