Courtois: We studied Messi like we study a player from Celta or Levante
29.2.2020.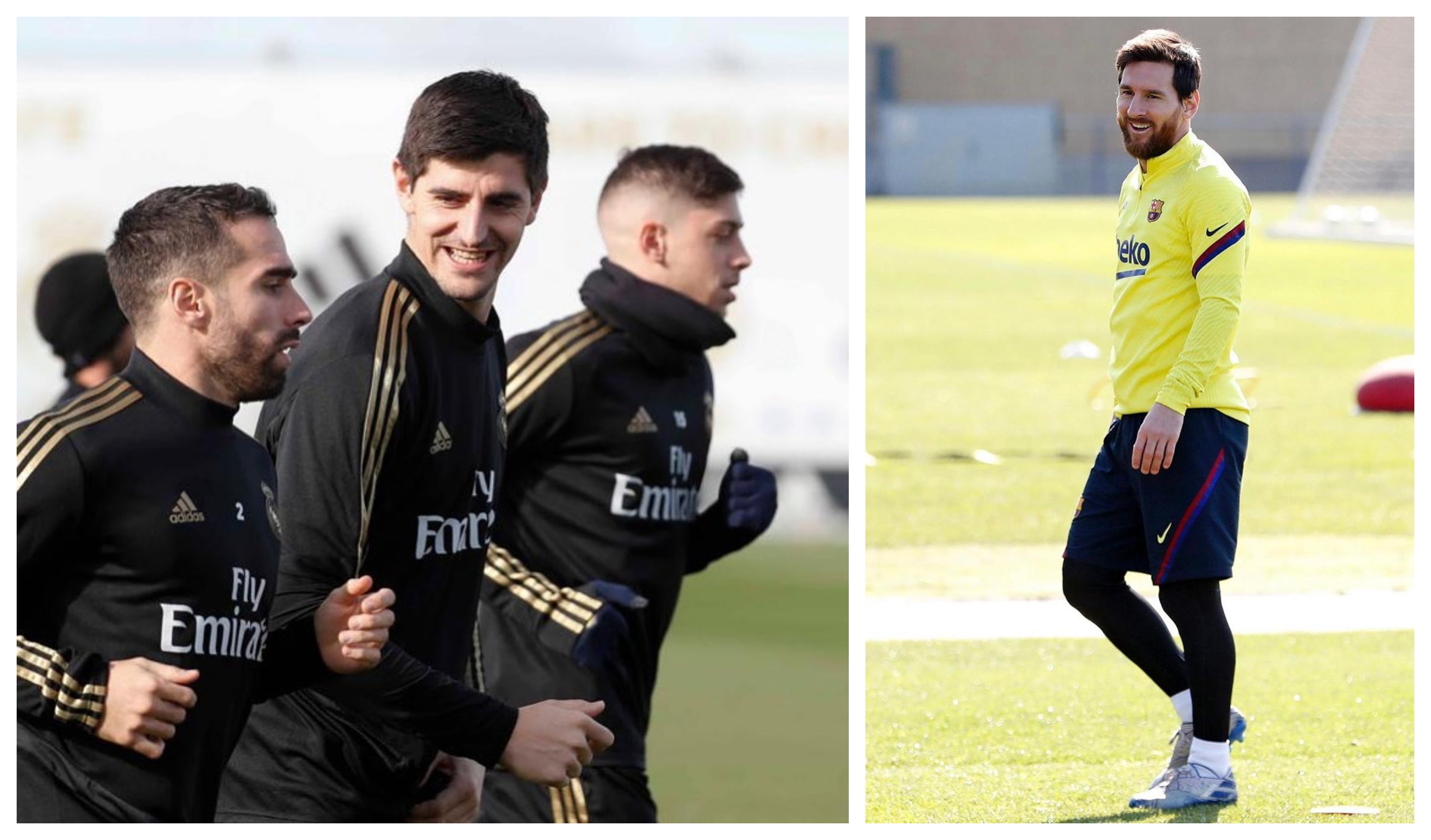 While El Clasico has been missing a bit of fire with the departure of Cristiano Ronaldo, Thibaut Courtois made tomorrow's game all that much interesting. Real Madrid's keeper dismissed worrying about Leo Messi and said the squad prepares for him like they do with any other player.
Courtois was asked does he think about Messi before the big derby.
"No, not really. It was the case during my first season with Atletico Madrid, especially when you play Camp Nou for the first time, with all these stars. In that moment, if you don't think about it, it is because something is wrong with you. But today, I don't think about it anymore. For me, Messi, he is a player like any other," said the keeper.
The interview asked whether the six-time Ballon d'Or winner has given him sleepless nights. Before Courtois said that the preparation for Messi is the same as for any other player.
"Nightmares because of him? No, never (laughs). We studied him as we study a player from Celta Vigo or Levante. There is no difference."
The statement didn't sit well with the Barcelona fans and the club even retailed directly at Thibaut Courtois by publishing a video with all goals Messi scored against the Belgian.
The ?? ?? current Real Madrid goalkeeper Thibaut Courtois ... pic.twitter.com/OVNjCqblMY

— FC Barcelona (@FCBarcelona) February 28, 2020
Sergio Ramos, usually the usual suspect for fiery statements and acts, was highly respectful in the build-up when talking about Messi.
"I think he's one of the greatest players in history and I have huge respect for him. I hope Sunday isn't his day, that would mean we've done our job, and if on top of that we can get a good result even better. I wish him all the best as a fellow professional but only as long as it doesn't affect us negatively! It's hard, but he has my maximum respect, I think he's one of the best," said Ramos.