Clubs across Europe pick up the chase for the next superstar Szobozslai
15.11.2020.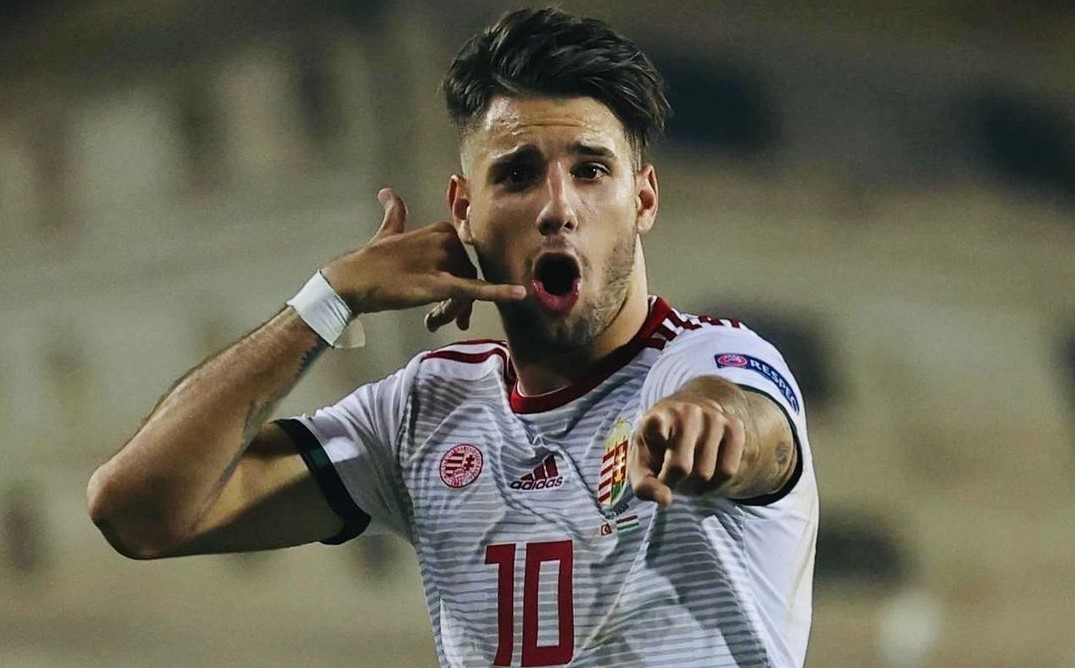 Hungary battled it's way to their second-consecutive Euro championship with a comeback win over Iceland finished off in stoppage time by the 20-year-old prodigy Dominik Szobozslai. Red Bull Salzburg's left-winger has just left teenage years late in October and the historic goal only heated up interested teams already had in him.
The clock started off and the teams are racing to sign the prolific attacking player.
A proper Red Bull football product, Szoboszlai started playing for Red Bull Salzburg's U19 team before moving on to the B squad of the organization FC Liefering. There he scored 16 goals and made 11 assists in 42 games.
His record with Salzburg is even more impressive with 22 goals and 33 assists in 74 games for the rulers of Austria.
But it seems that he has outgrown the club already and that the 21st birthday won't be celebrated in Salzburg. Despite popular opinion, that doesn't mean it will be RB Leipzig and the player doesn't have a drawn path.
His agent Matyas Esterhazy confirmed that his client is free to choose the next step in his career and that there are many teams across the continent.
"There's no agreement with RB Leipzig or with any other club. The only agreement is the current one with RB Salzburg," said the agent.
Szoboszlai's contract runs until 2022 and it seems that the next summer is the liklier date for his departure although Salzburg already sold Erling Haaland and Takumi Minamino in January transfer windows.
Milan has been a long-time admirer of the Hungarian winger but the Rossoneri face stiff competition from Arsenal, who has been following him for a year, but also Real Madrid who see a potential superstar in him too. With Napoli also being interested.

Hungary's manager Marco Rossi believes that the player will still go to Germany and that is the best option for him due to similar styles.
"I've never talked to him about Napoli's interest, but he reads and inquires: I wouldn't mind if he moved to Napoli in Italy, living in Pozzuoli I could see him more often. My feeling is that he is more likely to end up in Germany: he is ready to make the leap. The Austrian football of Salzburg is similar to that of the Bundes. Going to Italy would involve changes and periods of adaptation from a tactical point of view," said Rossi.