Club that won the summer 2021 transfer window... featuring PSG... obviously
20.9.2021.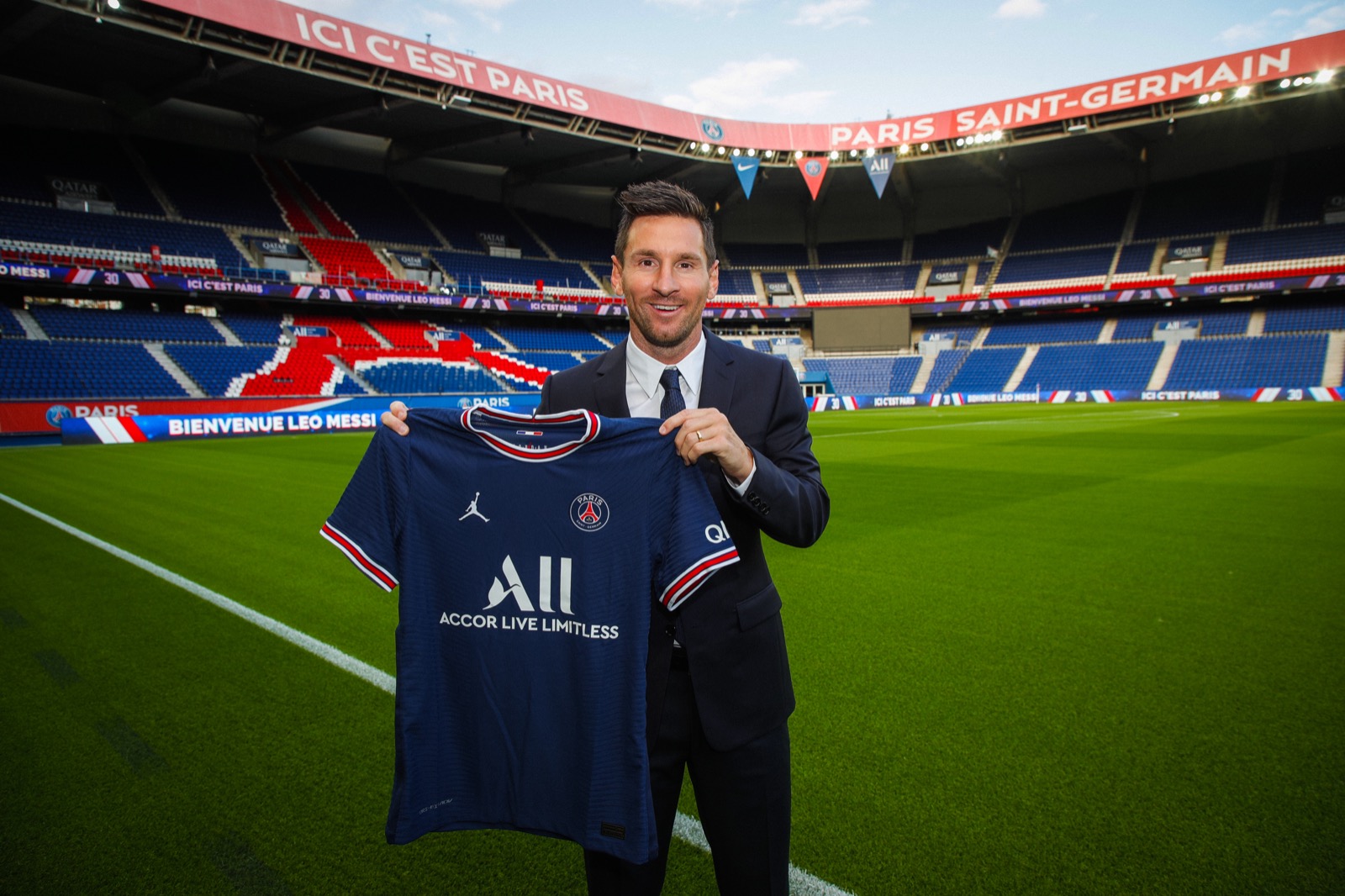 We already ranked the 10 best transfers the clubs across Europe's top five leagues made over the long market. But an even broader look at all clubs' all dealings shows just which clubs did win the summer 2021 transfer window! Most pointless spoiler alert ever, but Paris Saint-Germain claimed the number one spot. Maybe it won't look like that at the end of the season or a couple of years, but sure as hell does now. 
10. Brighton
The only team on the list of clubs who won the transfer window of summer 2021 that made the cut primarily from their sales. A single one at that. Ben White's move to Arsenal still continues to bewilder football fans as the centre-back with one year of Premier League experience was sold for €58,340,000. Way more than the four-time Champions League winner Raphael Varane was sold. The move is actually bigger than the next 14 Brighton sales combined.
BHAFC used the money well too, having brought in several players to help Graham Potter get the results his playing style deserves. Most notably, the club signed Marc Cucurella from Getafe for €18,000,000. The left-midfielder is a La Masia product and many in Catalonia still bemoan the fact he wasn't given the opportunity at Nou Camp. Brighton also invested in Enock Mwepu, also a 23-year-old, with €23,000,000 going to Red Bull Salzburg. The side also brought in players for the future in Abdallah Sima from Slavia Prague and the goalkeeper Kjell Scherpen from Ajax.
9. Aston Villa
Yes, Aston Villa lost its captain, best player, and a symbol this transfer window. But the Villans got €117,000,00 for Jack Grealish, an English football record! Furthermore, the money received was invested even beforehand. Emiliano Buendia was nicked off in front of Arsenal for €38,400,000 from Norwich. Another former target of the top clubs in Bayer Leverkusen's winger Leon Bailey was brought in for €32,000,000. With the spending topped off with the English centre-forward Danny Ings who arrived for little less than 30 million euros.
With the president of the club saying that all three players were brought in to replace Jack, as not one single player could've done it on his own. The Birmingham club also welcomed the veteran Ashley Young on a free to fill in the leadership gap left by the captain leaving, while young CB Axel Tuanzebe was loaned from Manchester United.
8. Bayern Munich
Rarely a club that can be included in this list of transfer window winners, as actually the dissatisfaction with the transfer policy is what made uber-successful Hansi Flick leave the club this summer. But Bayern's sporting director Hasan Salihamidzic did few things this summer, yet he did them right. Not only did the Bavarians reinforce, they've also decimated their probable main rivals in RB Leipzig. Taking their manager, captain, and top defensive prospect.
Julian Nagelsmann can work with two familiar names as Dayot Upamecano's release clause was activated at €40,000,000 and Marcel Sabitzer was brought in under value for €16,000,000. Youngster left-back Omar Richards was brought in for free from Reading to provide cover, while an experienced GK Sven Ulreich was picked as the understudy for Manuel Neuer. Even though the club did lose David Alaba on a free, the window can be considered a success.
7. Milan
Another club that lost its important player on a free, yet Milan's directors managed to do damage control quite well and still come up with a competitive team. Gianluigi Donnarumma left on a free, as did Hakan Calhanoglu, but the club did a lot of great business on incoming moves.
Fikayo Tomori was arranged on a transfer for under €30,000,000, Ligue 1 winning goalkeeper Mike Maignan was chosen as the replacement for Gigi and paid for only €13,000,000. The side also paid Sandro Tonali after his previous loan, but also signed a young left-back in Fode Ballo Toure and a promising French midfielder Yacine Adli who was loaned out. AC Milan was quite active and saw three players coming from Chelsea, Olivier Giroud on a free, and returning Tiemoue Bakayoko on a two-year loan.
Alessandro Florenzi arrived from Roma on loan, Real Madrid's Brahim Diaz extended his stay for another two years at least, Junior Messias came from Crotone on a loan too. The side even signed an injury-troubled once-great Italian CF prospect Pietro Pellegri with an option to buy.

6. Atalanta
Atalanta made quite the moves in the summer of 2021, continuing their run of solid dealings that secured the club's third top four finish. The most attacking side in European football focuses on bringing players that top clubs possibly don't even know and then outperforms them.

Cristian Romero was signed from Juventus after his loan, only to be loan and sold to Tottenham for €55,000,000, bringing in a profit of €39,000,000 as he was paid €16,000,000 to Bianconeri. Spurs took their goalkeeper Pierluigi Gollini also on loan with an option to buy but La Dea made Juan Musso joint-19th most expensive goalkeeper in history with his move from Udinese costing €20,000,000.


The Bergamo side brought in a Dutch playmaking and goalscoring sensation Teun Koopmeiners from AZ Alkmaar for €12,000,000, while loaning in Merih Demiral from Juve and Giuseppe Pezzella from Parma. Matteo Lovato (21) was signed from Verona as a centre-back for the future for €8,000,000 and Davide Zappacosta was signed from Chelsea for one million more.
5. Sevilla
A side guaranteed a place on this list of top transfer winners due to its sporting director Monchi leading the recruitment team. This time, the charismatic bald former keeper made the best deal in signing Thomas Delaney from Borussia Dortmund in his prime, aged 29, for only €6,000,000. Erik Lamela was brought in as a part of the deal for Bryan Gil which flowed €25,000,000 to Andalusia. The winger already scored three times bringing important victories to the La Liga top-four team. Striker Rafa Mir (24) was nicked in front of indecisive Atletico Madrid for €16,000,000. While the righ-back Gonzalo Montiel arrived from South America, River Plate to be exact, as the second most expensive signing of the club this summer for €11,000,000.

Proven left-back Ludwig Augustinsson was brought in from the relegated Werder Bremen on a cheap for €5,500,000 while also being in his prime, and Serbian goalkeeper Marko Dmitrovic came in for free to compete with Sevilla's other goalies.

4. Inter
Probably the most surprising inclusion on the list of transfer window winners, as Inter did lose its manager, its key striker, and the best right-back prospect. Or even the best player on that position. Yet Achraf Hakimi did bring a profit to Milano as he was signed for €40,000,000 and sold for €31,000,000 more after just one season. Romelu Lukaku stayed for two seasons, and his departure hurts even more as he promised he would stay. Yet Nerazzurri can comfort themselves with the sale of €115,000,000 which brought in a profit of €41,000,000 following his arrival from Man Utd. Inter also sold Matteo Politano for a big fee, as Napoli paid €19,000,000 for the winger.

While the side secured top free transfers, both from Serie A rivals, as Hakan Calhanoglu moved from closest competitors Milan, and Edin Dzeko from Roma. Seen as a weak replacement to Lukaku, Dzeko already scored three and assisted one goal, while the Turkish player is on one and one so far. Biggest arrival is that of Joaquin Correa, also brought in from league rivals Lazio, as the Argentinian's move will cost them €31,000,000 with loan fee and bonuses included. Yet the 27-year-old also enjoyed a hot start with two goals already.
Hakimi was replaced by Denzel Dumfries, who settled in Italy quite well after a €12,500,000 move from PSV, yet will still have an understudy in Matteo Darmian singed for €2,500,000 from Parma. The club's official biggest signing of the summer is young centre-back wonderkid Zinho Vanheusden from Standard Liege, who was paid €16,000,000 aged 21.
3. Atletico Madrid
Not enjoying the busiest of summers, nor a perfect one, yet Atletico Madrid got just exactly what it needed. Firstly and primarily, a midfielder who can do it all in Rodrigo de Paul, who seems like a perfect player for Diego Simeone. Paid €35,000,000 to Udinese for the Argentinian in his prime aged 27. Afterwards, Atleti went on to find a striker, had a bunch of names lined up but eventually turned towards the unreachable Dusan Vlahovic and lost on their other choices, primarily Rafa Mir.

This meant the recruitment team had to find an alternative and they did in yet another SS or a false nine, that is Matheus Cunha. Although many Brazilians believe their compatriot can perform as a classic CF as he has been doing that for the youth teams of their country. A fee of €30,000,000 was paid to Hertha for the 22-year-old.

Then, late as possible, Atleti got their estranged son, Antoine Griezmann, back for one, probably, two, and potentially more years. The man who was paid €120,000,000 two summers ago accepted a pay cut in order to return to Madrid at the age of 30. Providing Cholo with all the firepower he might need to defend the title. While the club simply loaned out one notable player in Saul.
2. Manchester United
After years of being frustrating on the transfer market, Manchester United earned a place amongst the best clubs of the transfer window. Firstly, their long-term wonderkid target Jadon Sancho arrived for less than expected at €95,000,000 including bonuses. Then, one of the steals of the window came in the form of Raphael Varane arriving for a fee of €40,000,000 which may rise to just below 50 million euros! For a serial winner in his prime!
With just these two transfers United secured the second-best spot in the transfer rankings but the last transfer simply solidified them. It was a heist of Cristiano Ronaldo, making the Old Trafford legend return to the place where it all really started for him. With the 36-year-old becoming the most expensive player of his age, deservedly, at €23,000,000 of total fees. Already scoring four goals in three games, while also getting two uncalled penalties, is an encouraging signal of things to come.
1. Paris Saint-Germain
In a pretty mediocre transfer window for other clubs bar Man Utd, Paris Saint-Germain recorded the best transfer window ever. In the history of football. Bringing in several world-class players and paying a transfer fee for only one. Achraf Hakimi was brought in for €71,000,000, including bonuses, and with the 22-year-old PSG solved their RB spot for years.
Besides him, the club brought in Georginio Wijnaldum (30), Sergio Ramos (35), Gianluigi Donnarumma (22), and Lionel Messi (34) without paying a dime in transfer fees!
The side later also secured the loan transfer of Sporting Lisbon's left-back Nuno Mendes (19) with a fee of €7,000,000 to provide cover on that flank. Which is the same amount they received for their outgoing left-back Mitchel Bakker, 21, who went to Bayer Leverkusen. As great as their transfer window has been, the Dutchman's move might age and reflect poorly on them in a couple of seasons time.
But the summer of 2021 will be remembered by football fans with Italy winning the Euros, and PSG the market.