City negotiating for Vlahovic now, Lewandowski available too?! Both ruses to get Kane or legitimate options?
19.8.2021.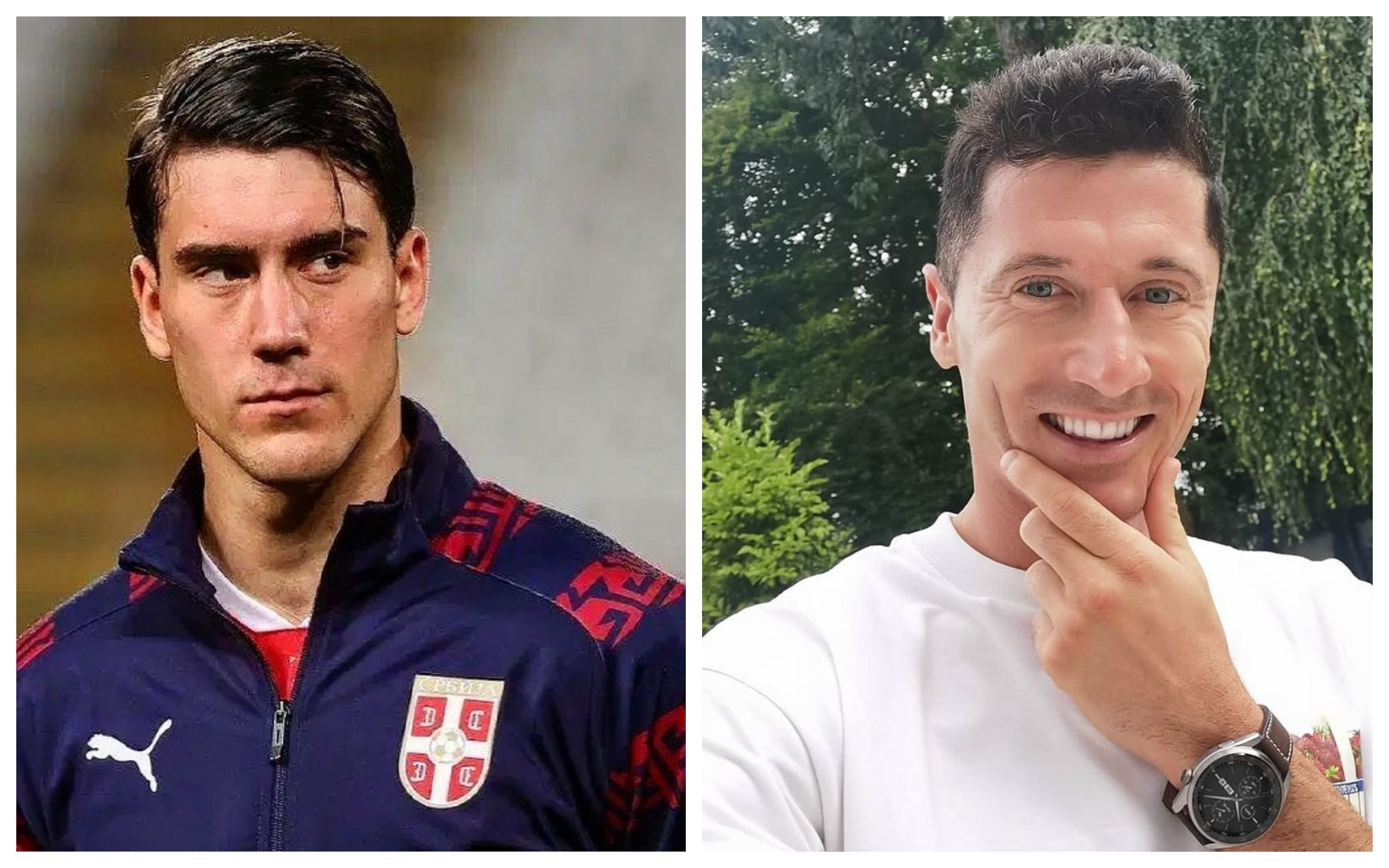 Etihad is on red alert as media reports from across Europe are putting Manchester City in the limelight of the transfer window. As their primary target Harry Kane has been immovable so far this summer, Pep Guardiola's club moved on to a different target in Dusan Vlahovic. All while, at the same time, SkySports reported that Robert Lewandowski wants to leave Bayern Munich and that the price is set.
Are these possible outcomes for City or are they just smoke signals to scare Daniel Levy, Tottenham president, into lowering the price tag for Kane?
As far as Vlahovic is concerned, Fiorentina won't be much of a problem as the sums mentioned are staggering. The Florence club tried to extend the deal with the young Serbian striker yet couldn't reach an agreement with his agency. Although the club's president Rocco Commiso is bluffing with intent.
"I don't know what's gonna happen but I'm planning to keep Vlahovic this summer, I want him to stay. But if we receive a bid for €100m, I'll think about it," said the president.
Reports on just how much is City offering differ greatly, with some mentioning €70,000,000, while others state that a figure of €100,000,000 would truly be needed. Albeit, the former sum seems far more realistic as the Italian club will be forced to sell their long-planned golden hen, Nikola Milenkovic, for far less than hoped, not even 20 million. With media in Italy suggesting that the Serbian already agreed personal terms with City and now only the clubs need to find a meeting point.
Albeit, Vlahovic was already a target of Atletico Madrid for weeks now, a club with whom he would be a perfect fit due to his physicality and energy. When the Spanish team was mentioned, reports went up to €60,000,000 and sometimes €70,000,000. Yet, Fiorentina now has the luxury of a proper bid war on their hand, possibly the only one of this window on the biggest stage. As all the other players moved to their new clubs without many temptations from other places, Lukaku, Messi, Grealish...
While going for Vlahovic does seem outlandish as it is a big drop down from Kane, the other report seems like a sci-fi tale. Or does it? Robert Lewandowski fits at Bayern Munich like a glove, yet he truly has won everything there is there.
The report claims that Bayern has estimated the value of the 32-year-old at more than €117,000,000 - certainly in the paying range of City. With Lewa, Pep would get 120+ goals in the next three seasons at the very least, as RL9 is religious about his recovery and is in peak physical condition.
Yet, our sense that this is all most likely pressure on Levy to let Kane go.