Championship king Mitrovic: Statistics are, brother, like a prostitute
27.2.2022.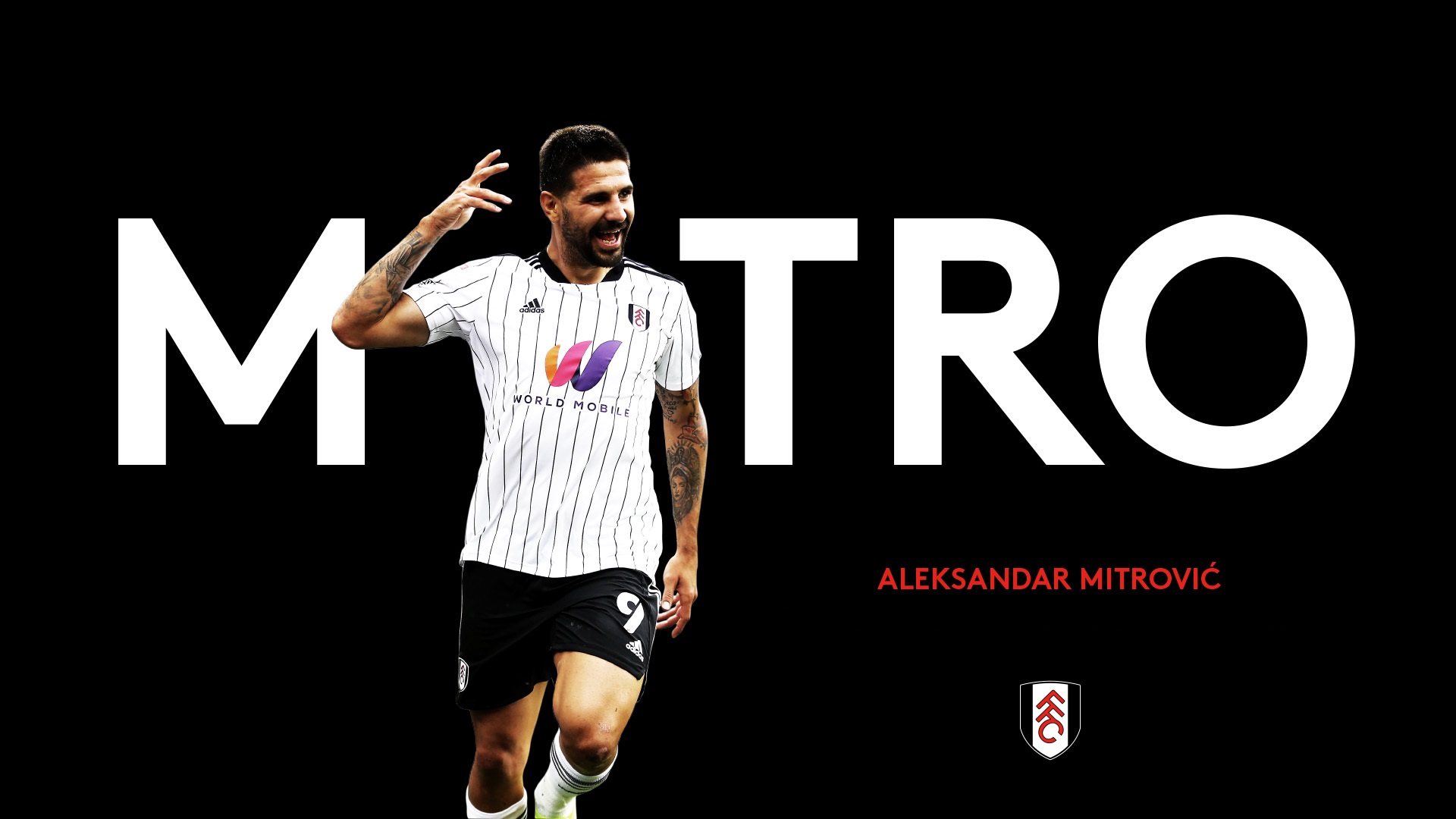 Heading away from the Championship goalscoring record he broke, Aleksandar Mitrovic is now up to 34 goals in 31 games this season. Alongside seven assists. Already a top player for Fulham for several seasons now, excluding the last one under Scott Parker, Mitrovic has started to flourish under Marco Silva.
The 27-year-old Serbian spoke to MozzartSport in his country, revealing the reasons behind the great symbiosis he feels with the London club, happiness when talking with the cook, porter, groundskeeper...
Starting his career with Partizan Belgrade in Serbia, Mitrovic believes he found a similar familial structure at Craven Cottage.
"As a child of Partizan, I learned loyalty. The basic parameter of value is to appreciate dedicated people, who do their best to accommodate you and allow you to enjoy. Here, I am truly happy every day, when I see a cook, a porter, a worker in charge of cutting grass, I light up. He notices that they are also happy that I am here. We have been through everything together for these four years, we have fallen and risen, we breathe as one, and that family ambience suits me. Everything is spontaneous, natural, honest. That is why I am happy to come to the training," stated Mitrovic to MozzartSport
Focused on what is ahead of him, setting goals for himself only in short increments, Mitrovic relies on basic principles. Those which made his teammates joke about him having a 9-5 job. The only one in the team.
"Life has taught me that this is the past, that it is not worth looking back, even though the occasion is beautiful. Like it wouldn't make sense to grieve if we lost on Wednesday night. Let's go forward, we don't count how many goals I scored, but how many rounds are left until the placement in the elite rank. You know me, I guess: work, order, discipline."
Mitrovic, a record-goalscorer for Serbia with 44 goals in 69 games, could've moved on this summer and signed for a Champions League level club, certainly a club in the top five leagues. As a robust target man, he is ideal for breaking up tough opponents late in the game when everything else fails.
Yet he has found a home in Fulham.
"I think about it in the same manner too. As a child, I admired Francesca Totti and Alessandro Del Piero, appreciated their commitment to Roma and Juventus, and remembered Del Piero's words well after the famous club's relegation to Serie B, as 'a true gentleman never leaves his lady'. The English have the expression 'Happy marriage'. Well, that's my connection to Fulham. Mutual love and respect. You know when it's nice somewhere ... Where should I go?"
With 87 goals in 164 matches, two promotions won with Fulham, Mitrovic was asked whether he has already reached the status of a club legend.
"First of all, it is inappropriate for me to talk about it. I neither experience myself, nor have I fulfilled everything I set out to be able to characterize the effect in that way. Secondly, I said a long time ago that the day I finish my career, I want to get into a situation where I don't regret anything, to know that I gave my all for some goal. I know when that day dawns, and it's still a long way off. And whether I am a legend or not, I leave it to others to judge. Surely someone will say 'yes', this one next to him 'come on, what kind of a legend might you be?'."
Mitrovic seems as such the talk of the division, that even his manager Marco Silva is a bit annoyed with having to answer these questions all the time.

"As a team, we have the capacity to create, and he [Mitro] scored. As a team, we created something really good. Something that was planned, something that was in our idea and philosophy as well and we did it again, not for the first time. Mitro just put the ball in the net," stated Silva.
When asked up to what count is he aiming for this season, with others mentioning the 50, Mitrovic was sharp and authentic in response.

"And what are the numbers in football, let me ask you? It could have happened last night that after my two goals, we conceded two, as we hung at the end of the match with Peterborough, so that the record fell into the background. Or possession of the ball. Who cares that you had 90 per cent of the time if you lost 0: 1. Your statistics, brother, are like a prostitute. Believe me, I didn't even count goals until they told me that there was a possibility to get closer to the record."
When Ivan Toney made the record last season with 31 goals in the Championship, Mitrovic states, everyone thought that it would stick for a long time. Yet it didn't, and that makes Mitar, as he is known in Serbia, believe that nothing is impossible in football.
Even though he underplays the gravity of his success, the truth is that he has scored 34 goals and broken the record in February! But he is kind enough to pass the praise to the manager, Marco Silva. While also slightly poking at Scott Parker.
"Everything you see now is a consequence of Sylvia's understanding of football. He is a perfect fit for me. I was trained by big names, cheers to them, but with the Portuguese I feel what I experienced at the beginning of my career with Vuk Rasovic. You know what trust is like, what freedom it is, how flexible it is ... We often talk and suggest to each other. Silva is the X factor we missed last season. I am sure that, if he stays, Fulham will continue to grow. Not to be like in the recent past when we took one step forward and two steps back. It feels like it's at a higher level than it is now."
Even though he is the "Championship expert" as many label him, some to put him down, other to celebrate him, the man himself has the desire to leave the draining competition.
"It seems to me that people do not understand how much the Championship is demanding. First of all, how much it drains. When no one is playing, we are on the field. When people with families are home for the holidays, we travel. No problem, it's a rhythm I'm used to, just don't tell me it's easy. It doesn't even have that much to do with physical fatigue. You run, what else are you going to do. This is a matter of mental fatigue, absence from loved ones, and add quality to all that."
A schedule of 46 league games is one thing, but Mitrovic believes that the English are right when they boast about their second division and stated that the Jupiler League is below this level.
"Okay, it's not like the Premier League, but I guarantee, if you exclude the first six, seven teams of elite rank, the rest and the first 10 to 12 in the Championship are up there in quality. The English are not stupid in promoting the league as the strongest second in the world. It really is. I also played in Belgium. Well, it can't be compared to this."