Carlo Ancelotti: It's surprising seeing Barca's falling behind on the table
7.11.2021.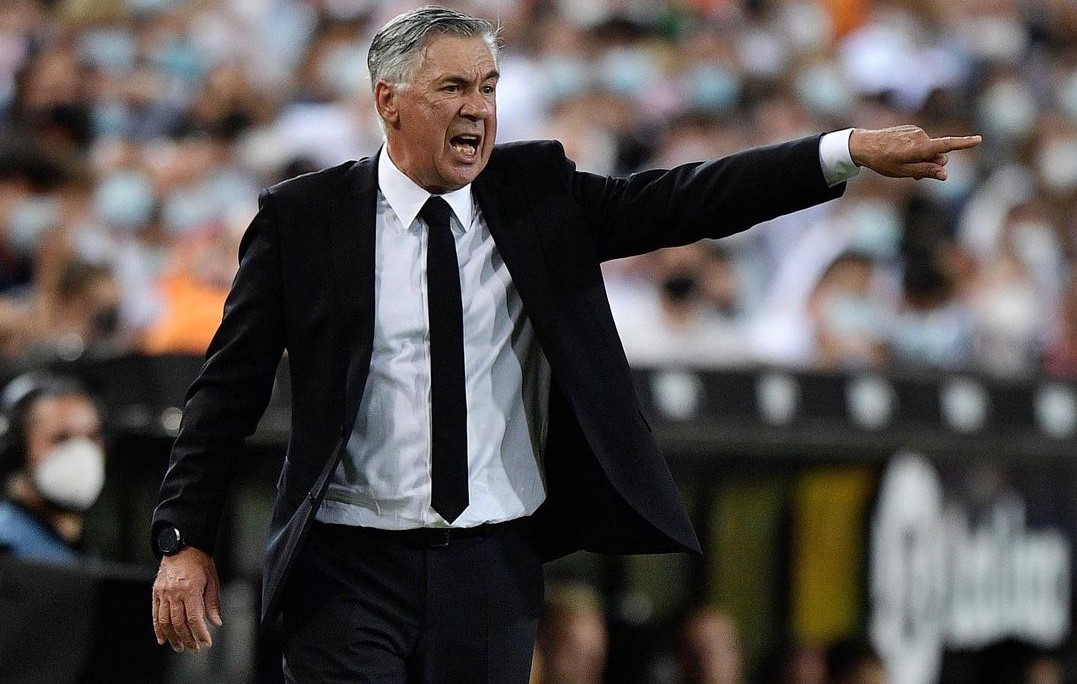 Barcelona has undertook the first game under the reign of the new manager Xavi and straight away his career was blemished with a disappointing, astonishing stat. The Catalans took the 3:0 lead against Celta and it seemed it would be a perfect game for Barca players and fans to regain their vigor. Yet the side from Vigo bounced back and equalled the score to 3:3. Barca had won 276 La Liga matches when leading by three points, until yesterday.
At the start of the season it seemed that Barca will be a competitor for Real Madrid and Atletico, yet after 12 league games the club from the Nou Camp is ninth on the table! Real's manager Carlo Ancelotti was prompted on Barca and their ability to be competitive in the league again.
"It's difficult for me to talk about Barcelona and their situation. I've got a lot of respect for the club and for Xavi. They've got quality players to get them out of this difficult situation. It's a surprise that Barcelona are falling behind, but I believe that they can turn it around because it's a very long season and the league is very competitive. The league won't be won with 100 points, anything can still happen," stated Ancelotti.
The difference between the leading Real and Barca is 10 points, a far weaker difference than it seems position-wise. Yet Barca is facing a massive injury crisis, with Ansu Fati once again coming off against Celta due to injury too.
While Real isn't impressing like before, mostly leaning on the individual qualities of Vinicius Junior and Karim Benzema, they are ahead of the pack, five points in front of Atleti who have a game to play.
Yet Carlo Ancelotti has surpassed the expectations of many, getting in his 100th victory as a Real manager, over two spells, in his 135th game. With his total win ratio being 74%! The win over Rayo Vallecano put him in the crowd of six top Real managers who also managed 100 wins: Miguel Munoz (357), Zinedine Zidane (174), Vicente del Bosque (133), Jose Mourinho (128), Leo Beenhakker (121) and Luis Molowny (107).
Only Mourinho in 133 games, got to three-digit wins faster than Ancelotti at 135.