Bruno Fernandes the first player from one of the 12 clubs to speak out against the plan!
19.4.2021.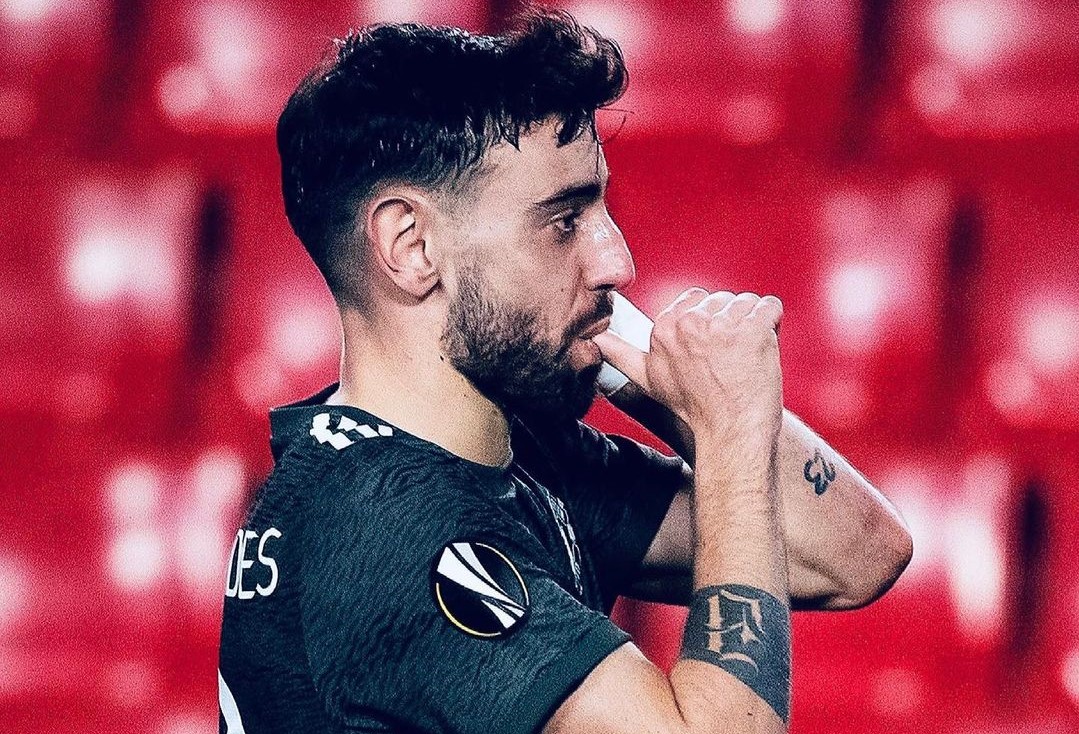 It has started. The most important element of the footballing world, the players, have started speaking out against the formation of the so-called European Super League. The first of the players from one of the 12 clubs is Manchester United's key player Bruno Fernandes.
Although Joao Cancelo of Manchester City has also shown his displeasure with the plans of his club. Interestingly, both of them have latched onto the post made by another Portuguese player, Daniel Podence of Wolves, who posted a photo of him in an Olympiacos shirt, playing the Champions League. He wrote "The ball. The song. The dream".
While Fernandes reposted it with an addition "football can't be bought." Cancelo just responded to Podence by saying "my kid," insinuating he is proud of the 25-year-old Podence. 
Paris Saint-Germain surprised footballing Europe and rejected the invite but Ander Herrera didn't surprise anyone with his strong stance against the so-called Super League.
April 19, 2021
Mesut Ozil also gave a strong statement against the new league.
"Kids grow up dreaming to win the World Cup and the Champions League - not any Super League. The enjoyment of big games is that they only happen once or twice a year, not every week. Really hard to understand for all football fans out there."
The manager of the still champions of Europe Bayern Munich, Hansi Flick, stated he doesn't believe the ESL would be something positive for European football. While Arsene Wenger stated he doesn't believe the project will go far.
One of the best early reactions is that of Lukasz Podolski, who echoed a rally against the movement.

"An insult to my belief: football is happiness, freedom, passion, fans and is for everyone. This project is disgusting, not fair and I'm disappointed to see clubs I represented involved. Fight against this!" wrote Podolski accompanied with the hasthag #StopTheSuperLeague.