Borussia preparing for life after Haaland with an exciting, yet pricey replacement
2.12.2021.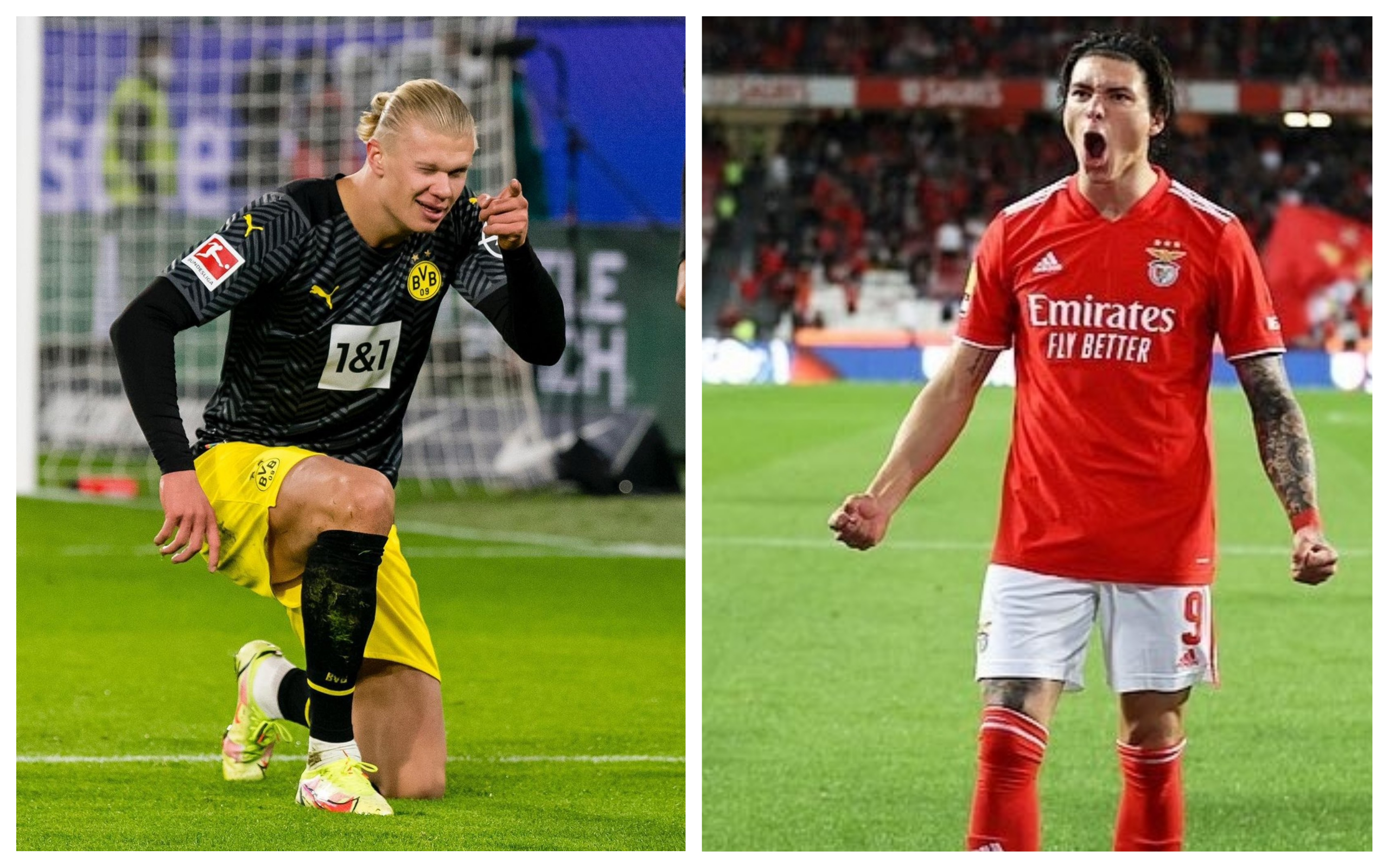 Erling Haaland has managed to excel all the hype he had before arriving to Westfalen. Reminding that he did come from Red Bull Salzburg with eight goals and one assist in just six Champions League games. Yet BVB's early exit from this season of the elite continental competition certainly reminded the public and the German club that Erling is simply a level above them.
It's hard imagining the summer of 2022 without Erling Haaland posing with a different club's shirt in front of the huddled photographers. Be it Real Madrid, Manchester City, United, Barcelona, Juventus, or any other club lucky enough to have him.
But the question arises - who will have the near-impossible task of replacing Erling at BVB when he clocks out after two and a half seasons. With his record now immense, scoring 71 goals and making 19 assists in just 70 games.
Now the Portuguese media is suggesting that BVB has their first lock, in Benfica's Darwin Nunez! Another physical freak, albeit a year older to the Norweigan and not as tall at 187 centimetres, yet the Uruguayan fights on the pitch as his nationality suggests.
He arrived at Estadio da Luz in the summer of 2020 and after a solid, not splendid 2020/2021 season, Nunez is picking up steam. He scored 11 goals in 16 matches this season, with two assists. Although it has to be noted that he bagged a hat-trick in Benfica's immoral bashing of Belenenses who didn't have enough players to compete because of covid-19 and had to field two goalkeepers.
Yet, Darwin's stock is still rightfully valued high. Reports suggest that Dortmund chief scout Markus Pilawa has held talks with Nunez's agent, Edgargo Lasalvia. Although no specific sums are mentioned as of now. Yet Benfica isn't known as a buyer-friendly store. With Nunez being their record signing at €24,000,000, he will surely go for €40,000,000 or higher next season.
Previously, BVB had sights set on Dusan Vlahovic as the probable best replacement for Haaland, yet the Serbian attracted bigger fish. Atletico Madrid, Tottenham, and City, pricing BVB out of the runnings as Fiorentina is reportedly looking for €75,000,000 or even higher for the second-best goalscorer of 2021 in top five leagues.
As Nunez's teammate Pizzi Fernandes stated that Atletico seem like the perfect future team for Darwin, BVB better show some decisivness sooner rather than later before they lose out on the 22-year-old Uruguayan as well.