Borussia broke its club principle and gave Haaland a release clause
14.1.2020.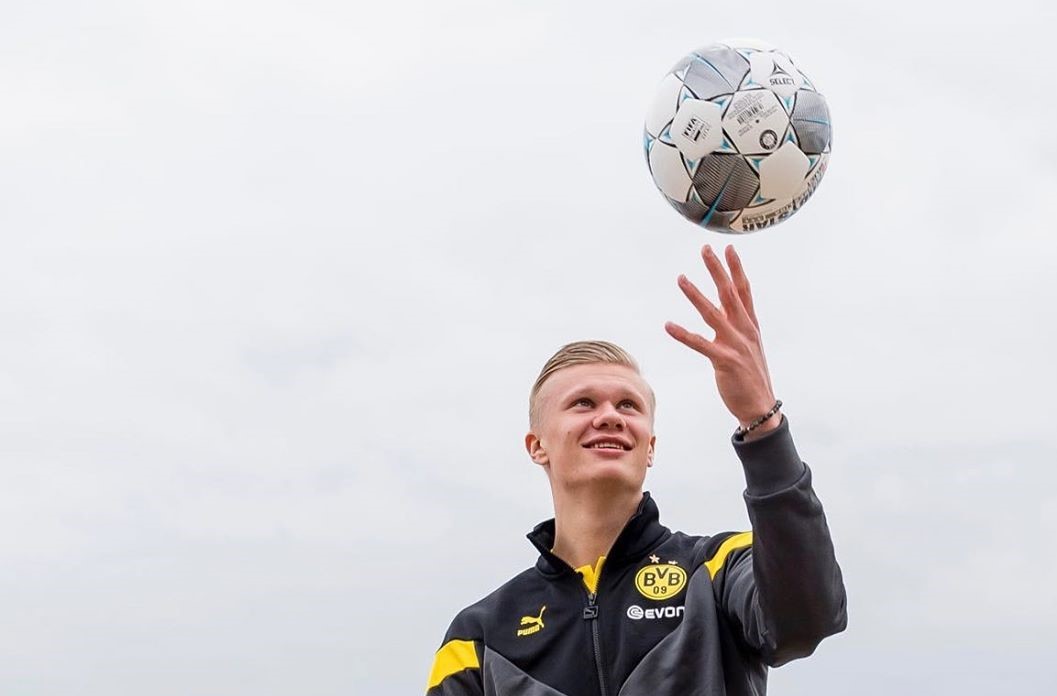 Borussia Dortmund fans can't even enjoy their transfer market victory that is the signing of Erling Haaland properly for long. Even if fans went over the massive money paid for the teenage player, to his agent and his father to be precise, reports from Germany are giving another reason to worry.
According to German media, BVB broke its principle of not giving players release clauses, as Haaland's agent Mino Raiola has a tendency of getting what he wants.
After BVB had to let Nuri Sahin move to Real Madrid in summer 2011 due to a clause and two years later Mario Gotze was also lost to Bayern Munich for a fixed €37,000,000 the officials made a decision to say goodbye to release clauses. But Raiola was relentless.
It's live by the sword, die by the sword situation as the German Supercup winners bought the Norweigan through his release clause with Red Bull Salzburg set at €20,000,000.
Allegedly, Haaland now has a €60,000,000 release clause in his contract. A sum which will be a no-brainer if he continues to play like he did this season. BVB's sporting director Michael Zorc commented on the reports and stated that he expects the Norweigan to stay at Westfalen for quite some time.
"We never comment on contract details. Assume that he will play football with us for a longer period of time," said Zorc.
He also added that it's not impossible to see Dortmund do some more business in January.
"It's not like we have three or four things on the table that we have to decide about. But there may be one or two changes. Why should I say that we don't do anything anymore and suddenly there is an opportunity? Sometimes it's just about these opportunities," said Zorc.
Lucien Favre revealed that young striker Haaland should be overused but that he is satisfied with what he saw at training.
"After everything I have seen so far, I am certain that Haaland will help us. But it is clear that Haaland cannot play all games. You also have to give a 19-year-old a break, we have to be careful," Favre said.