Berbatov: United don't need Erling Haaland
19.12.2019.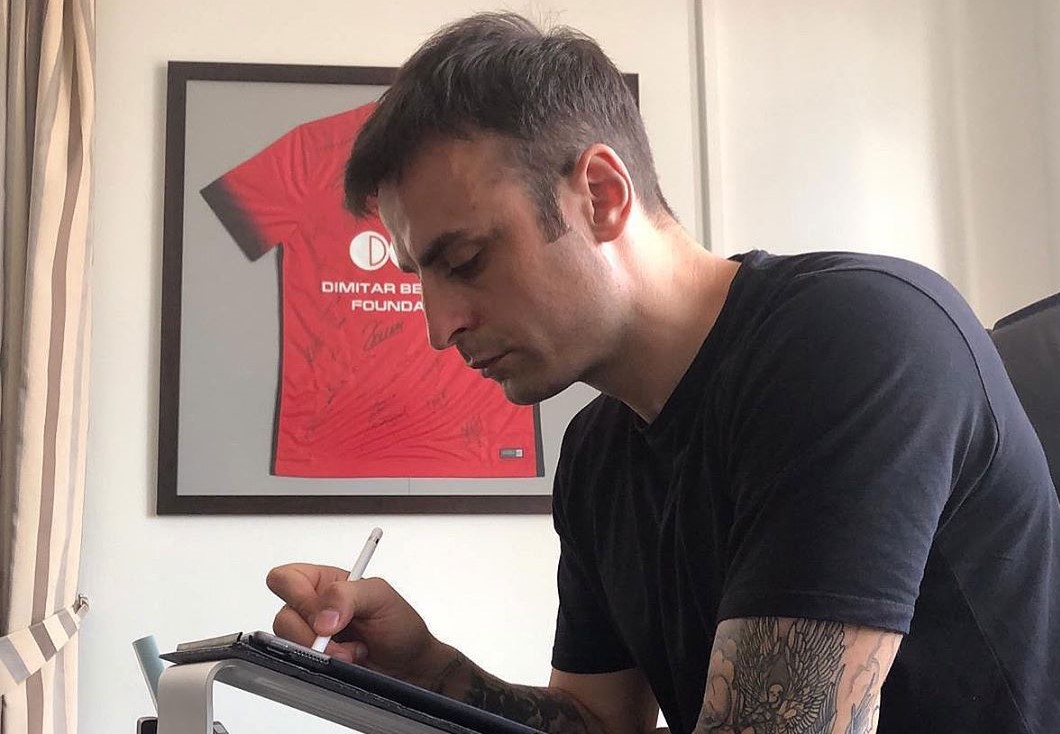 Despite all the hype surrounding Erling Haaland, the former Manchester United striker Dimitar Berbatov doesn't believe that making a move for the Norweigan would make sense for the Old Trafford club. The Bulgarian believes that the purchase of the tall teenager could send the wrong message to the current young forward players at United.
Berbatov, who spent four seasons at Old Trafford and scored 56 goals for the Red Devils, believes that Ole Gunnar Solskjaer should rely on the club's current forwards..
"Haaland is good and he is still young. He is developing and maybe he can get better. But I've said many times before that Martial and Rashford are, for me, the two main strikers that Manchester United need to keep," said the retired striker.
Berbatov has shared a locker room with one of the two forwards and believes they both can improve vastly.
"I love them. I played with Martial in Monaco, I know how good he can be. Now he is in the place he can develop and become a world star. Everyone knows how good Rashford can be as well. He is still 22, something like that, so he still has a long way to go and he can become even better. So, for me, they need to stick with these two players."
Rashford, Martial, and 18-year-old Mason Greenwood have made 56 appearances between them this campaign, scoring a collective 26 goals. Haaland, a more of a poacher or a tall target man, doesn't quite fit the standard United fans want, per Berba.
"If they need to buy one more striker, I'm not sure because Manchester United fans want to see speed, beating players, getting past players, having confidence, scoring fantastic goals. I'm not sure that if they buy a typical centre-forward, he's going to fit into the system. I forgot about Mason Greenwood as well."

Berbatov believes that buying a forward will send the wrong message to the current crop of players
"I said it before, if you buy someone, the players will be like, 'wait a minute, I'm young and if you buy someone it means you don't trust me.' They need to stick with these young players because they have so much talent. Just nurture them, show them the right way and they'll be fantastic."
What Berba is probably unaware of is that Ole sees Rashford and Martial as wingers more. Additionally, the former Monaco man is often injured, while Haaland is displaying incredible dedication to the profession outside the pitch, and from a very young age.