Bend it like Beckham and warp it like Ward-Prowse
21.1.2022.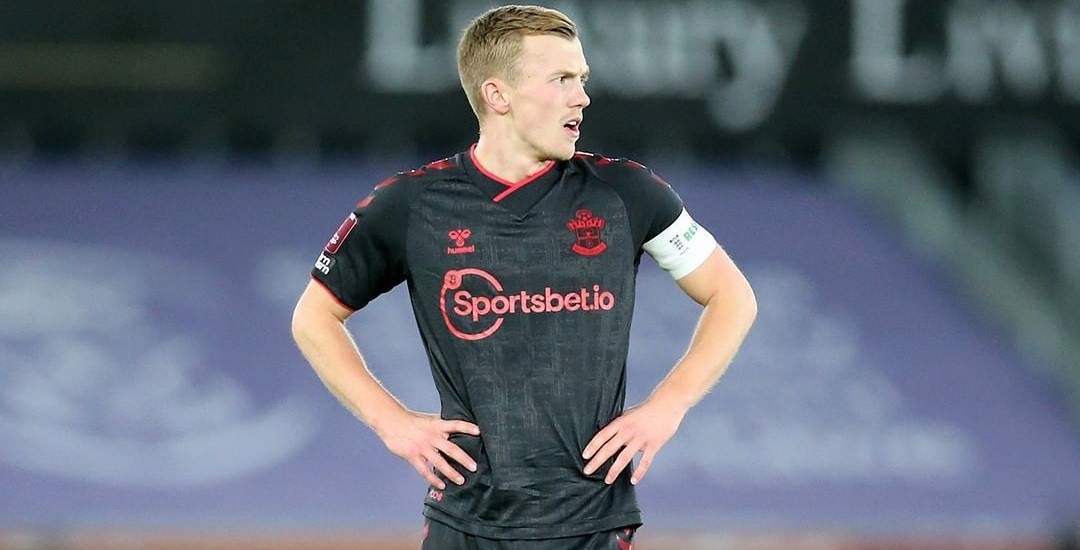 Scoring a consolation goal in a defeat can be made memorable only by a milestone on the bigger picture. That's what James Ward-Prowse, Southampton's captain, experienced when bagging the one for the Saints in a loss to Wolverhampton 3:1. JWP scored directly from a free-kick, natching his tally to 12 Premier League free-kick goals. Now, the only man with more is his idol.
David Beckham has the most goals from direct free-kicks in the Premier League, with 18. While Ward-Prowse is currently at 12 and now his idol is in his sights.
"Beckham was the one for me. Not only his free kicks, but his overall image. I copied every haircut, I wanted his boots, I wanted to wear his number, he was the guy that I looked up to and thought 'wow', he inspired me to try and take freekicks," started JWP.
In the past, Ward-Prowse stated he is hunting for the record also as a chance to meet his idol.
"If there's a stipulation that I have to beat his record in order to meet him then I'll be looking to do that as soon as I can. He's an absolute legend, a great of the game, a huge role model and inspiration for me even now, and I'm 27."
In his recent interview with the Guardian, Ward-Prowse addressed the technical differences between the man who has a catchphrase attached to his free-kick taking: bend it like Beckham.
"I've lost count of the amount of people that have mentioned the similarities in our techniques, but I do feel there are differences as well. He wasn't as hunched over the ball. When I strike it, I tend to jump to force that up and down movement, I've just found my own way of doing it."
Ward-Prowse also explained why he enjoys free-kicks so much, as the game freezes for a second and it's even more pronounced without fans when there's silence.