Bellingham: Haaland is an even better guy than he is a striker
20.10.2021.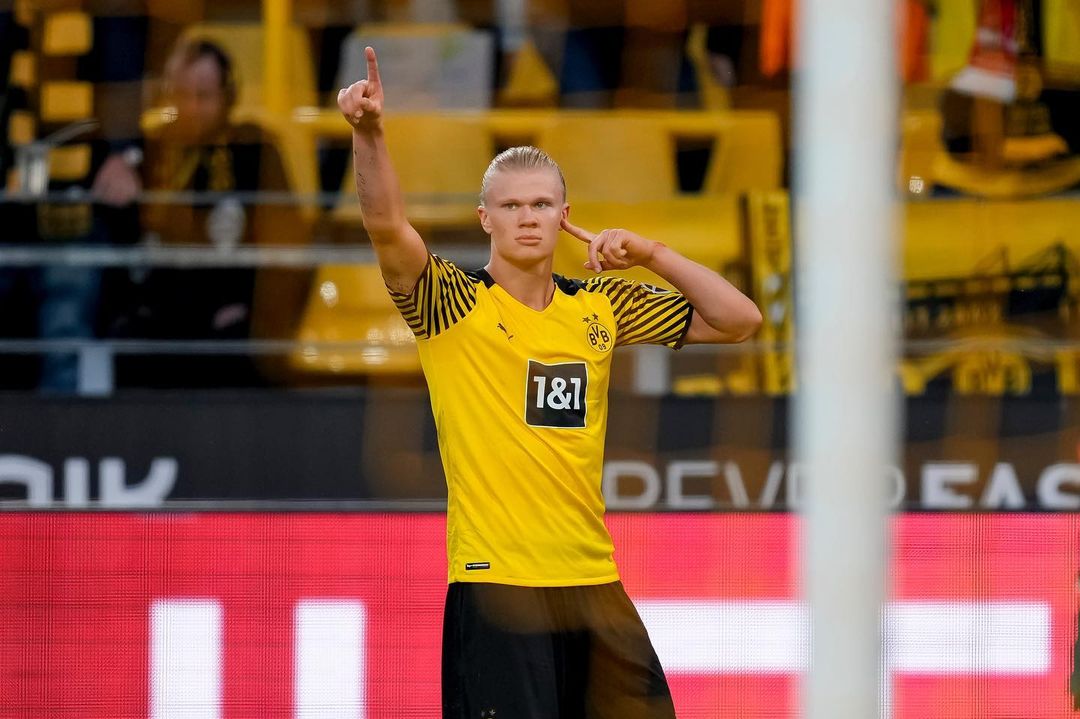 While the world can't get enough of Erling Haaland, his teammates are slowly getting annoyed answering questions about him. Even Ajax manager Erik ten Haag stated that the press is disrespectful of the team focusing only on the striker. But the team isn't it taking it badly towards Erling himself, as Jude Bellingham is more impressed by his personality than skill.
Bellingham was prompted to talk about his teammate as he always gets.
"I stand here every week and tell you how great he is. The only thing more I can say that the player that you see isn't a fluke. He doesn't just turn up after a week on the sun bed, and go out and play. He works his socks off every day to be a better striker. And he's an even better guy than he is a striker!" explained Bellingham.
Last weekend in the Bundesliga, Bellingham assisted Haaland for his second goal of the match but didn't run over to the Norweigan to celebrate, but Erling ran towards him.
"To make the goal is always nice, but to confirm the win is really nice, I couldn't run around because I was already dead, so I looked to the skies instead."
The English midfielder is happy with the team at Marco Rose's disposal and is enjoying playing every game for BVB this term.
"I'd play every single day, if I have to, for this team. Until I can't run, I'll keep playing so whenever that might be I'll get a rest. We have a really good team, we have a really talented squad. Whoever goes out injured, we know we have players who can come in seamlessly and help the team. We've showed that again today. I think we had five to six players out, and we showed we can bounce back, so happy days!"
Bellingham is now again playing in front of a full stadium, for the first time in front of the famous Yellow Wall.
"Every time I put on the shirt, I feel like it's a privilege to play for such a big club. But with the fans, you see that times 100 and you just want to give everything to make sure you're on the winning team. Never any goosebumps, I never feel nervous. I feel I'm an alright footballer, so I trust myself to get the job done, and I did that again today, and we did that as a team. So I'm really happy."