Bellerin wanted to leave last summer and paid the price for extending his Arsenal leave as the market moved on
27.2.2021.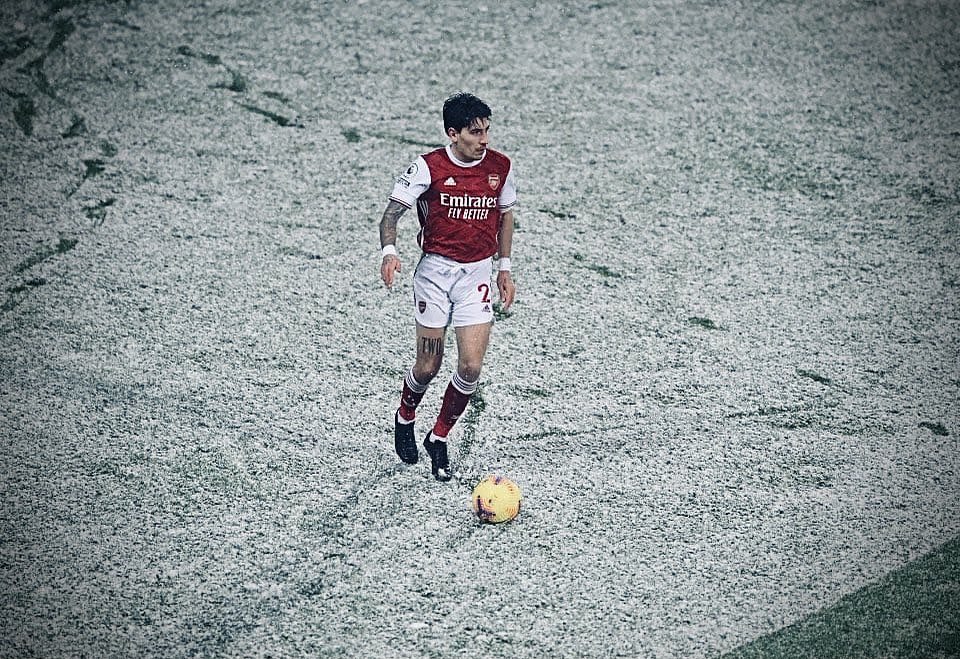 Arsenal will lose one of the stalwarts of these past five years this summer as Hector Bellerin is set on leaving the Emirates. The right-back wanted to leave in the summer of 2020 but was asked by his manager Mikel Arteta to give him one more year. Considering how this campaign is going, it's not surprising that the young Spaniard is looking for a way out again.
Arteta was able to convince Bellerin to stay for an additional season because of the good relationship the two compatriots have. But now strong reports state Hector will move in the summer of 2021.
Although, in doing his manager a favour, Bellerin might've shot himself in the foot considering how his options have dwindled compared to six months ago. In the summer of 2020, two giant clubs were interested - Barcelona and Paris Saint-Germain. Now, it doesn't seem likely either will be going for Bellerin.
To make matters even more frustrating for Hector, it wasn't a change of form that made them give up. The market has simply moved on.
Barcelona bought Sergino Dest last summer and the 20-year-old played in 29 games already for the Catalans. Barca also has a 22-year-old Brazilian Emerson as on option on the right flank, although he is currently on loan at Real Betis, playing regularly. Not to mention Sergi Roberto, who can always fill in on the right flank. Or the financial woes that Barca finds itself in, making it difficult to buy auxiliary players.
Because Bellerin had one stellar season in Arsenal and he is still riding that reputation wave. Yet, in his 232 games for Arsenal, Bellerin has nine goals and 29 assists. Not bad, but not on the level of a world-beater giant clubs should buy.
Which made Paris Saint-Germain also stop in the hunt. The French club was in need of a right-back when Thomas Meunier decided to leave for Borussia Dortmund and Bellerin, the fashionista, would've been keen to join Paris.
Yet, Allessandro Florenzi arrived on loan late in the transfer market, and his move will be made permanent for a sum far smaller than Bellerin's fee would've been. The Italian will be paid €9,000,0000 while Bellerin would certainly be above €25,000,000 and possibly more. While PSG is focused on getting the big fish like Lionel Messi, Sergio Ramos, and possibly Paul Pogba, there is no place in the funds for the solid but not supreme Bellerin.