Barcelona confirms Messi's departure!!! PSG and City frontrunners but not the only destinations possible
5.8.2021.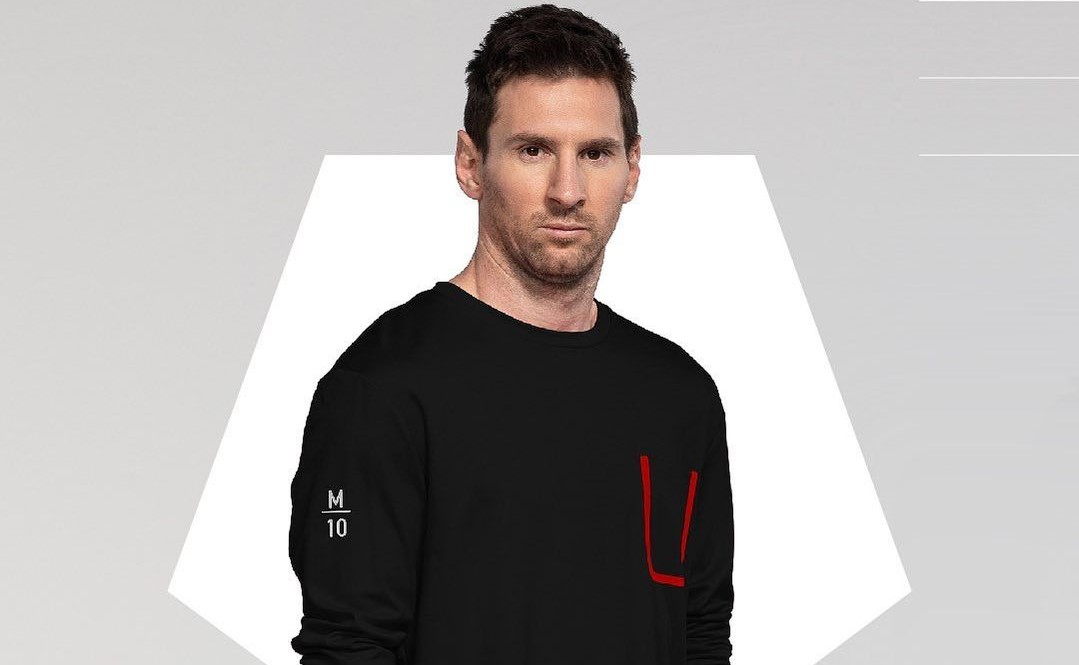 It was truly the calm before the storm. It seemed that Lionel Messi's stay wasn't in question this summer even though the financial strain was on Barcelona. The only thing in question was how Barca was going to balance its books in order for Leo to remain at the only club he has represented. Yet, untangling the abysmal five years under the management of former president Josep Maria Bartomeu was the only trick to stun the Argentinian magician.
Barca has tonight come out with a statement revealing that Messi will not continue being the player of the Catalan club!
Even though the two parties reached an agreement, as per Barca statement, the deal couldn't be made official due to La Liga's salary cap rules. Make no mistake, the message isn't an attempt to sway the league's runners, Barca has said goodbye to their legend.
"Despite having reached an agreement between FC Barcelona and Leo Messi and with the clear intention of both parties to sign a new contract today, it cannot be formalized due to economic and structural obstacles (Spanish LaLiga regulations).
Faced with this situation, Lionel Messi will not continue to be linked to FC Barcelona. Both parties deeply regret that the wishes of both the player and the club cannot finally be fulfilled.
Barca would like to wholeheartedly thank the player for his contribution to the enhancement of the institution and wish him the best in his personal and professional life."
Stated the brief statement the Spanish club made about the departure of their greatest icon ever. Their disclosure was there to shift the blame towards the league and it might be the tactically and empirically the right thing to do. In enforcing strict rules of financial conduct, La Liga has stopped several clubs from going bankrupt as Spanish teams did regularly in the past. Yet, they might have ended their relevance.
With Messi gone, the league's biggest player is a two-horse race between Karim Benzema and Antoine Griezmann. Both in the shadows of the two of the best who ever did it. Benz is still seen as the player who supplemented Cristiano Ronaldo, and a class behind him, as CR7 and Leo are in their own realm. The same goes for Greizmann who was disappointing upon arriving at Nou Camp with only 35 goals and 17 assists in 99 games for Barca.
Eden Hazard is a shadow of himself on the other hand, with two seasons lost at Real it doesn't seem likely he will reach his previous heights. With Sergio Ramos gone and Raphael Varane at the exit door, the fellow defender David Alaba might be the next biggest name on the right side of 30 left among El Clasico rivals.
Messi's departure and Real's worrying financial state - they haven't paid for a player for a year and a half - is tipping the scale towards Atletico Madrid who alone can't carry La Liga.
But La Liga shouldn't be blamed for enforcing the rules and making them the same for everyone. The situation Barca and Spanish football find themselves in goes on the credit of the former leader of Barcelona Josep Maria Bartomeu. It is his transfer dealings and shadiness which threw the club into the abyss his successor Joan Laporta has failed to bring it from.
Laporta's whole campaign was based on Leo Messi staying, as everyone who was trying to do would. It seems that Laporta had to play the game of trying to convince Messi that the club is going up and is planning for the future by bringing in players, while still keeping financial room for Leo's massive wages. When Lionel's compatriot and friend Sergio Aguero arrived, Barca fans let go a sigh of relief. Prematurely, as even though Kun wanted to play with his son's godfather on a club level, the financials weren't ready. Other signings like Memphis Depay and Eric Garcia surely dreamed of playing with Messi as well, yet will not have the chance for it with all the demotivation it surely brings.
The question now remains, even without Messi's wages, will the new signing be able to be registered as well? 
Messi's contract was leaked this year and he was earning €138,809,404 per season before tax for his ventures. He did agree to lower his demands this summer in order to stay yet it wasn't enough and some reports state that Leo would have to agree to a wage 10% of what it was in order for La Liga to approve it.
The Argentinian's €555,237,619 four-year deal has a €78,000,000 loyalty bonus and also includes a clause that saw him paid an extra €115,000,000 just to renew his contract at the Catalan club in 2017.
But it wasn't his contract that killed Barca. It was the poor transfer dealings and the wages these long-term inhabitants got. Ousmane Dembele, Philipe Coutinho, and the aforementioned Griezman are the three most expensive signings in the club's history and they have all greatly disappointed. The 30-year-old Frenchman the least whilst being the cheapest at €120,000,000.
It is reported that Dembele's transfer cost Barca €140,000,000 totally after bonuses, even though the winger is more injured than not, including currently. The 24-year-old played 118 games for Barcelona since arriving in the summer of 2017 while scoring 30 goals and making 21 assists. All while playing with Messi. What will his output be without as his contract runs out without the desire to renew?
Coutinho's deal could rise to €145,000,000 even, yet the 29-year-old Brazilian played under 100 games for Catalans since his move from Liverpool in the summer of 2018. In 90 matches for Barca, he scored 23 goals and made 14 assists, all while he frequented injuries as well, also being currently injured and hard to ship because of it. Not to mention the wages and the two years left on his contract.
So the losers are clear: Barca and Spanish football as a whole. But who will benefit? There are only several candidates.
Bayern Munich is the only out of the world-class clubs with a lot of money that can be crossed out from the competition. Their brass has stated multiple times that their team is incapable of signing Messi even though there are reasons to doubt it. Yet, Hasan Salihamidzic's skill as a sporting director don't allow for the win in the harshest, priciest race the transfer market could've seen. Additionally, Messi might not be motivated to join a team ravaging its league routinely.
Last summer, when Lionel Messi made his desire to leave the club known, Manchester City and Paris Saint-Germain have been the frontrunners to sign the player. Now, they have competition in the form of Chelsea.
Last summer, CFC was busy spending on squad players in order to compete for Messi's signature, whilst being down in the reputation game as well. After winning the Champions League final and spending absolutely no money this summer, Roman Abramovich's wallet needs to be considered. The Blues are vying for a propper striker and Romelu Lukaku is their target with a heavy price, added to the bitterness of signing a player you let go. Yet, latest reports from Italy suggest that the Chinese owners of the club have gotten cold feet on accepting the deal considering the strong opposition from the manager, directors, and the fans.
If the deal falls through, or if they prefer Messi (which they should even at 34), CFC could very well compete financially. Thomas Tuchel was the head of PSG when Messi was at its doorstep last summer, so Marina Granovskaia has several cards on her side of the table, besides Roman's cheque book.
Man City were first considered the favourites to sign Messi last time around. They would've been this season too had Barca's decision came earlier. But City has just finished Jack Grealish's record-breaking transfer of €117,000,000 and announced it a couple of hours later. Not only does that take away a significant financial cookie, City now has several similar players in the club, ball-playing midfielders who like to run forward. Even if Bernardo Silva leaves as he most likely will, where would that put Messi?
Furthermore, City's main goal this window was and remains a number nine, that is Harry Kane. With his deal ranging around the €176,000,000 mark, according to Spurs' demands. With the English captain disobeying the club's schedule to join training this entire week, it is clear that Kane is bought into the idea of moving to Etihad. Would the City brass backstab him in order to sign the utmost legend that is Messi? They would tarnish their already fraile reputation. But it's not unimaginable.
Leaving PSG as the frontrunners to sign Messi. Yet the club has already signed three massive earners on free this season in Ramos, Gianluigi Donnarumma, and Georignio Wijnaldum. While spending €71,000,000 on Achraf Hakimi plus embracing his contract as well. The club also finalized the deal for Danilo Pereira for €16,000,000 while only making a sale of €7,000,000 and with few options to deload.
PSG could sign Messi as long as they have the name of Qatar across their shirts. Yet, that very well be the breach of FFP that would not only make UEFA ban the club from signing players - which would be fine as at that point they wouldn't need reinforcements - but they could also evict PSG from European competitions.
Resulting in what must be an aspirin-requiring headache for Leo Messi's advisors.
In theory, that leaves one club as an option. One that was shyly mentioned last summer, and that is Juventus. The big boys of Italian football haven't made a proper signing this summer and are struggling with finishing the move for Manuel Locatelli. Furthermore, their president Andrea Agnelli bemoans the covid-19 pandemic consequences the most out of all the club runners.
Yet, three seasons ago Juve find out in first hand the value of signing one of the two that ever did it. Bianconeri's bargaining chips for sponsors skyrocket with the arrival of Cristiano Ronaldo. Their social media backing and commercial value increased like never before. Agnelli must be aware that having CR7 and Messi in the same team, for the first time ever, would quintuple the worth for sponsors, TV rights, and shirt sales. Juve would become must-see television.
It seems like Lionel Messi faces a difficult decision, far more uncertain than last summer. PSG, Chelsea, Man City, or Juve? Which will it be? As most neutrals, the two greatest ever in the same team late in their career looks like a perfect end for the movie-like careers the two had. Yet, money talks, and CFC, MCFC, and PSG simply have more of it.