Barca's young new prodigy Ansu Fati tears his meniscus
8.11.2020.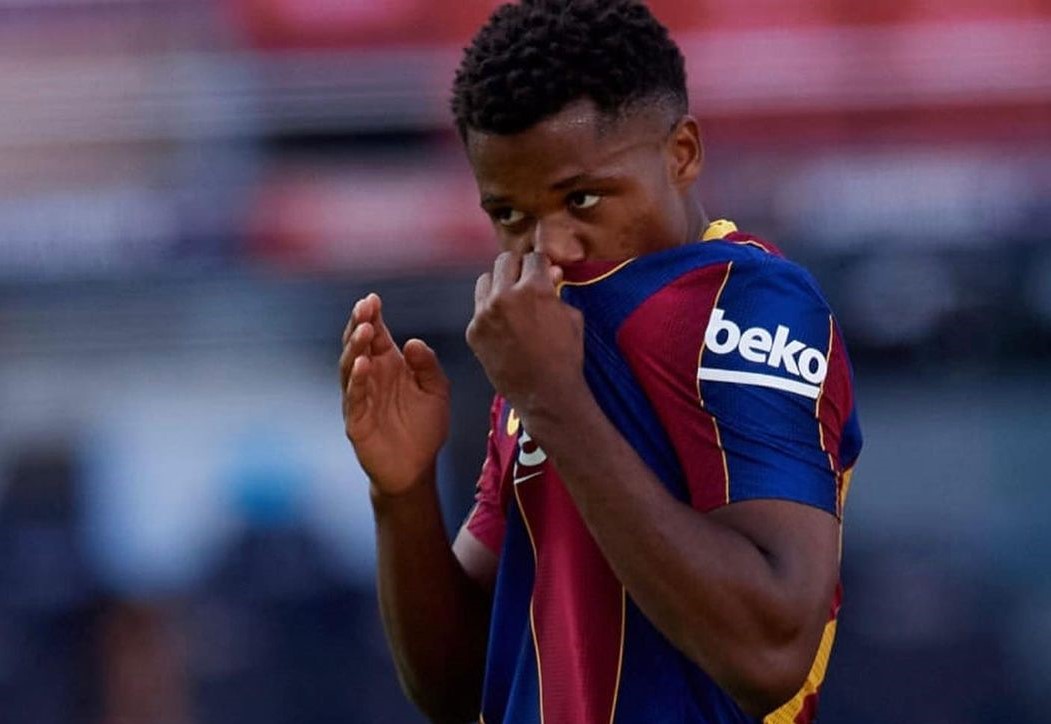 Barcelona fans are enduring arguably the worst year in memory after an embarrassing 8:2 followed horrendous transfer window. One of the few specs of sunshine in their club was the 18-year-old Ansu Fati, but now he to is a cause for concern as the talented youngster tore his meniscus.
The teenager left the game at half-time against Real Betis, being replaced by Leo Messi. Barcelona revealed after the game that the youngster has suffered a meniscus tear!
Yet the incident that caused the injury came in the 31st minute of the game against Betis, as Fati suffered a hard tackle from Betis centre-back Aissa Mandi from behind, inside the area, which resulted in a penalty for Barca. In the end, the Catalans won convincingly 5:2 and started looking like themselves again but the game has passed in the shadow of the injury.
It's not yet exactly known just how long will the talented youngster be out but at the earliest, it will be four weeks. While the Spanish media have consulted doctors and some of them believe that the recovery could last between three and five months.
Barca stated that Fati's rehabilitation details and dates would be known in the coming days. This season the Blaugrana winger has made 10 appearances, seven in the league and three in the Champions League. In his 596 minutes on the field this season he has scored five goals and made two assists.
Just last weekend he became the youngest ever scorer in El Clasico, after becoming the youngest scorer Champions League history, and Spain's history.
Ronald Koeman will now have to rely on Philippe Coutinho and Ousmane Dembele more with the youngsters Pedri, Trincao being backups too. Barca's is arguably best covered at the wings but the injury is still a setback for the struggling team. We now just have to wait to find out for how long will Fati be out.