Barca's president Laporta. I hoped Messi would've played for free
10.10.2021.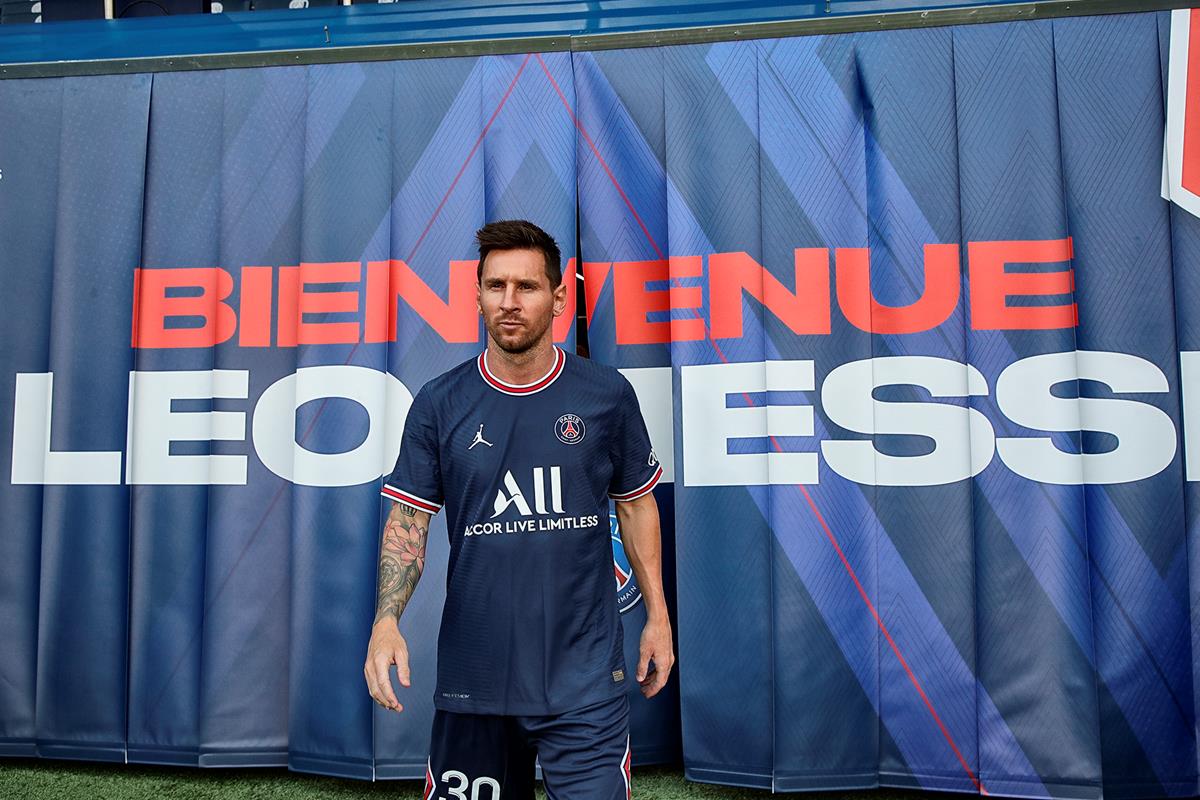 Lionel Messi finished his 21-year fairy-tale with Barcelona at the start of August and left as a free agent because the Catalan club were unable to fulfil their offer of a new contract due to their inability to meet the La Liga salary cap. Now the new-old president of Barca Joan Laporta revealed that he even hoped Messi would've played for free.
The Argentinian signed a two-year deal with PSG after an emotional farewell at the Nou Camp. He fully expected to continue with Barcelona while on his vacation, waiting only to put pen to paper. Yet in the end, between La Liga's rules and PSG's millions, Messi made a transfer, explains Laporta.
"He wanted to stay but they also had a lot of pressure because of the offer they had. I hoped Messi would do a U-turn and he would say he would play for free. I would have liked that and I would have been all for it. It is my understanding La Liga would have accepted it. But we cannot ask a player of Messi's stature to do this," stated the president.
Laporta also explained that La Liga were willing to allow Barcelona to keep Messi if the club agreed to a deal with investment fund CVC Capital Partners, which would have seen the club give up a percentage of its commercial rights for the next 50 years.

"We do not need more debt. I understand La Liga clubs are suffering. We have not ruled ourselves out of this operation but they have to change it. They are trying to reformulate the deal."

Yet Messi moved to a new league and recently rated it for the first time.
While Laporta stated more debt is not what the club needs he also announced plans to upgrade Nou Camp that will also require a massive loan(??)! He confirmed will play at another stadium for up to a year when the club starts its planned modernisation of Camp Nou stadium. The club's first option is their first option is the Johan Cruyff Stadium where the women's team play in front of possible 6,000 spectators. With an even more confusing statement to expand the seating area to 50,000 if the men's team do move there.
Somehow, the former Espanyol ground Montjuic with 60,713 seats who is in the city and was renovated some 30 years ago. Laporta said that he wants to begin the long-delayed overhaul of the Camp Nou in the summer of 2022. Even though the stadium is already Europe's largest football arena with 99,000 seats. The club wants to increase its capacity to 110,000 while also refurbishing its surrounding area Barcelona are in talks with Goldman Sachs for the investment bank to loan the cash-strapped club 1.5 billion euros.
"(The new Camp Nou) is fundamental for the viability of the club and its immediate future. The impact it will have for Barca is critical so that we can compete with our competitors who have already done what is needed."