Barca's president Laporta: Dembele is better than Mbappe
3.12.2021.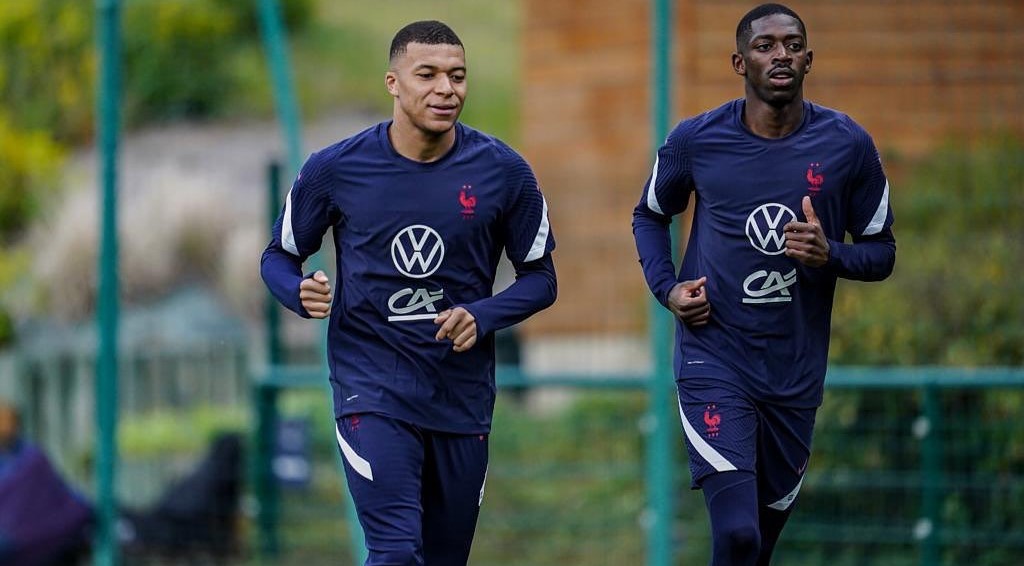 Barcelona is having talks with Ousmane Dembele's representatives as the winger is nearing the end of his deal. With only seven months left on his contract, soon other teams will have the right to offer Dembele a new destination. Pretty surprisingly, Barca seems desperate to re-sign the injury-prone 24-year-old as the club president went overboard when praising the France international.
Joan Laporta went as far as saying that Dembele is better than Kylian Mbappe.
"We have a very good relationship with Dembele and he wants to stay. We also want him because he is a great player. These are situations that need a negotiation with the representatives who want the best for the player. I am enthusiastic about Dembele, he is better than Mbappe," stated Laporta, losing a lot of credibility in the process.
Comparing the Barca injury flop and PSG's star Mbappe is easy because they joined their new clubs in the same summer. Notoriously, Dembele trashed his place in Dortmund when leaving Borussia in order to make them accept Barca's massive offer. Yet he has since played only 121 games for Barca due to his constant injuries, scoring 30 goals and making 21 assists. Which is a solid return, certainly not a world-class one.
The two years younger Mbappe went on to play 70 games more than Dembele in the same period, even though Ligue 1 was cancelled in the 2019/2020 season! Mbappe played in 191 games, scored 141 goals and made 73 assists, rendering Laporta's claim ludicrous.
Not to mention that he played 53 games for France and scored 24 goals, while Dembele bagged four goals in 27 for the same national team.
Barca's transfer targets have been revealed by the Spanish media and they suggest Dembele might not even stay.