Barca sacks Setien, Ronaldo Koeman almost certain to take over
18.8.2020.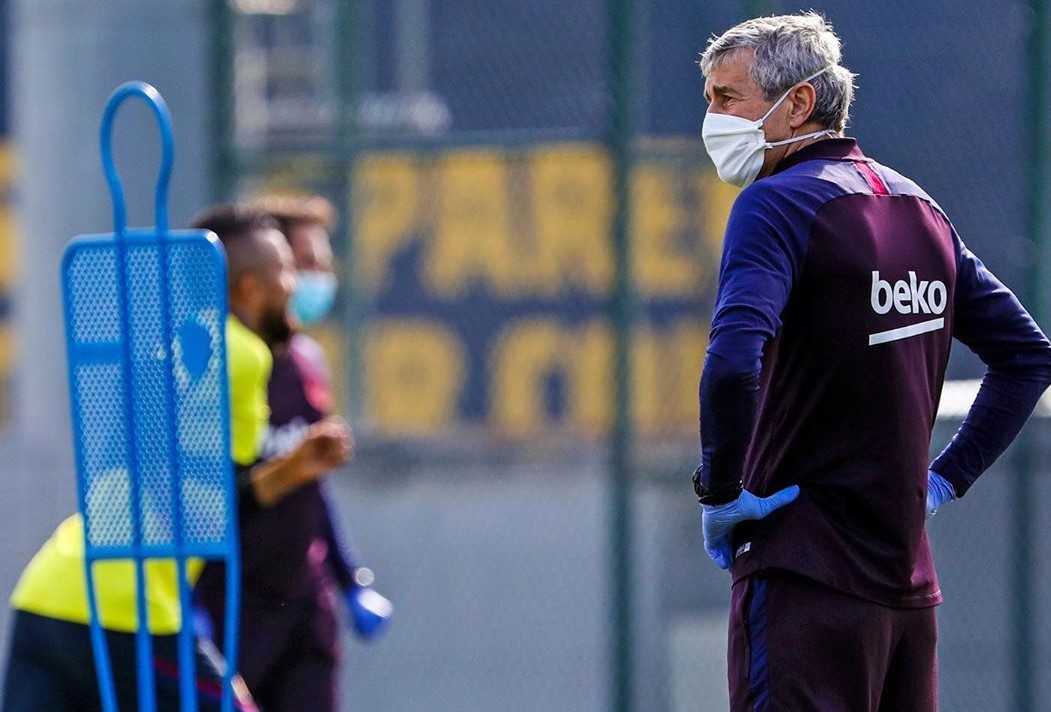 Quique Setien arrived at Barcelona with hipsterish hype in January of this year, as it was believed he would make the Catalan's play the "Barca way." But after just eight months, several of which were a break, Setien has been fired from his post. A result everyone saw coming as Bayern Munich dismantled the side 8:2 in the Champions League quarter-finals.
While Setien didn't have the longest contract in the game, just until 2022, his firing reflects badly further on the club's president Josep Maria Bartomeu. Who recently stated that he won't step down despite the disarray in which Barca finds itself in, and that he will face the elections in spring of next year.
Bartomeu isn't ready to lay down his arms and he has another card in his sleeve, the Barcelona icon and the current manager of the Dutch national team - Ronald Koeman. Reports from both Spain and the Netherlands are stating that Koeman will be the new manager of Barca. Which was already rumoured this winter before Setien was chosen.
Koeman wanted to lead the Dutch to the Euros, but as they've been postponed, he is ready to move on as it will leave the new manager time to implement his touch. Interestingly, a candidate for that job is Arsene Wenger, and surprisingly so, the manager is reportedly interested in the post. Despite him allegedly recently declining Barca himself. Maybe the international circuit is more to his liking now at old age.
Barca needs a heavy hand in these challenging times. The disappointing season has just finished and another one is right around the corner. To make matters even more worrying, the club's first-choice goalkeeper Marc-Andre Ter Stegen will be out for two months after going through knee surgery. 
As the new season starts in less than a month, it's clear to see Barca will have to endure without MATS. A major factor in what is usually a razor-thin Spanish title race.
Some reports are even saying that Barca is thinking about offloading Luis Suarez and Ajax seems like the most interested side. Which makes sense due to his massive salary but Barca doesn't have goalscoring alternatives in the club and possibly even on the market. Bar Lautaro Martinez who might be too expensive.