Barca presidential candidate Laporta safeguards Messi and opens fire on City and PSG: They are state clubs getting around FFP
20.2.2021.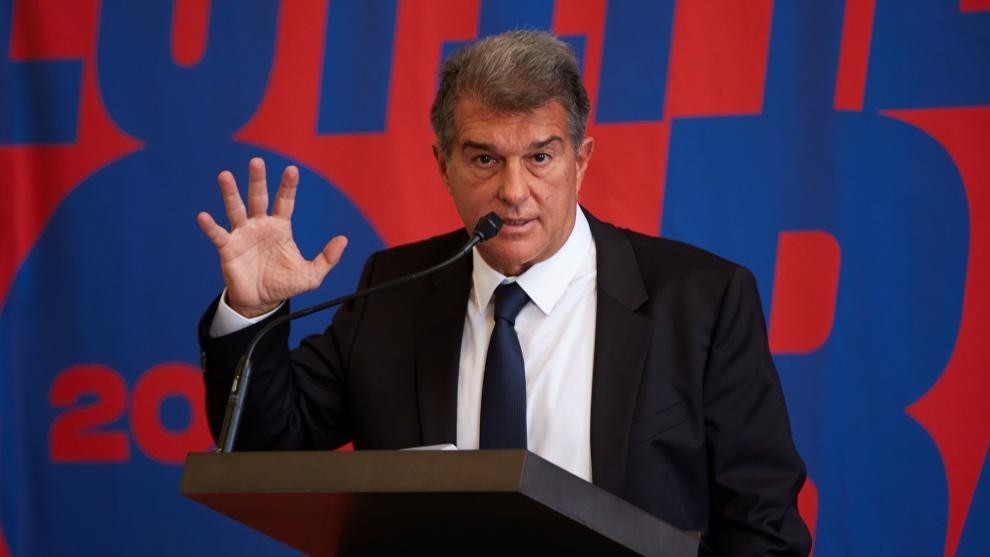 After Barcelona was hit with two hard strikers from Paris Saint-Germain, by embarrassing them in the Champions League and extending Neymar's contract, the Catalan club is trying to safeguard itself from the French side further. At least one presidential candidate Joan Laporta is.
The favourite for taking the spot of Barca's president was asked to commentate on Lionel Messi's future and sent out darts to the club's vying for him. Paris Saint-Germain and Manchester City.
"I remain determined to convince Leo to stay at the club. The competitors are state clubs and they have their own way of getting around Financial Fair Play. He will receive big offers and it is difficult to compete with that, but I will try to convince him," stated Laporta.
The former president was asked about the incoming transfers and particularly about the move for Erling Haaland. A player represented by his friend Mino Raiola.
"I have all the cards ready to deal with these situations. It's because of the experience and the knowledge I have of the people who could intervene in all these situations. I want to send a message of calm to the Barcelona fans. We will be economically sustainable again and if we need to improve the sports teams, I have all the cards ready to be played."
Yet, when Laporta was running for president in 2003 he promised Barca fans David Beckham, and we all know how that went.
Another candidate, Laporta's main competitor Victor Font was far more realistic considering Haaland's transfer, considering Barca's financial situation.
"Generating expectations about some of the stars who have dazzled us this week and the Champions League stars is irresponsible because it is not possible to sign them. A few weeks ago the same candidate didn't want to sign Eric Garcia in the January transfer window because there's no money at the club," said Font.