Barca players take a wage cut and save the club €122,000,000!
28.11.2020.
Selling their legendary and key players in the summer for peanuts was a clear indication in just how dire of a financial situation Barcelona is in. Getting rid of the big salaries of Luis Suarez, Arturo Vidal, Ivan Rakitic, and Rafinha was of paramount importance. The club was even ready to take a loss on reputation and miss out on transfer fees to alleviate the burden of their wages.
Now, the club has received another significant boost as the players have accepted to take a wage cut. The club has announced that this action will save the club €122,000,000!
At first, the club was aiming for €190,000,000 but after hard negotiations, and moving the deadline for reaching the decisions twice, the executives still need to be happy. Furthermore, the club has managed to postpone the payment of €50,000,000 to variable parties.
The agreement is not yet ratified but should be in the coming days.
The club confirmed relatively recently contract extensions for Gerard Pique to 2024, as the goalkeeper Marc-Andre Ter Stegen has penned a deal through until 2025, while both Clement Lenglet and Frenkie de Jong have extended their stays through until 2026. All of these deals have a significant wage drop in the short-term but will be recuperated in the long-term.
It's unknown how the new measures will affect the player's loyalty and desire to stay at Nou Camp come winter and even more in the summer.
The club accounts show that Barcelona's debt had more than doubled during the 2019-20 campaign amid extremely worrying financial results. The club's financials, as outlined by Marca, show that the debt at the club has risen from €217,000,000 in June 2019 to €488,000,000 in June of this year.
While the club will have to pay out €33,000,000 to Lionel Messi in the summer as a part of a loyalty bonus he has the rights to according to his contract.
The club is trying to offload four more players in the January transfer window too.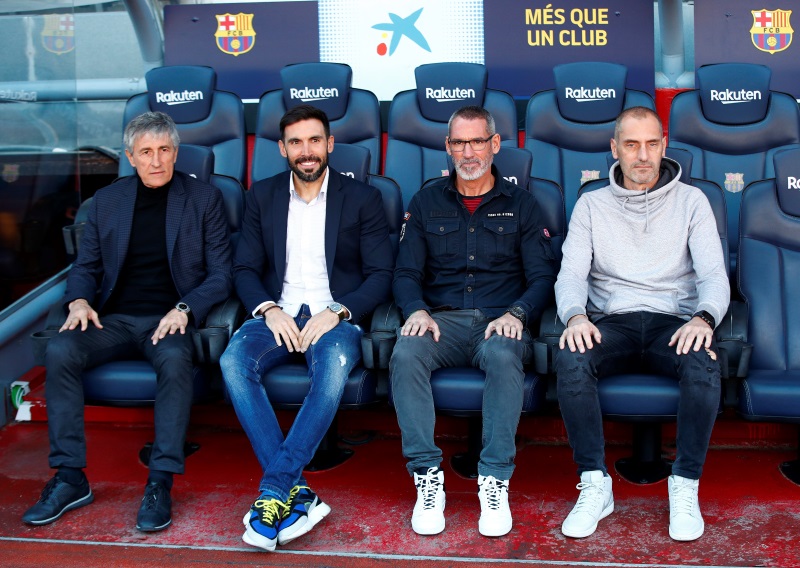 Another peculiar information comes from Catalonia, as only now, three staff members brought in by the former manager Quique Setien have finished their stints with Barca. With them saying that they have accepted an agreement they didn't want and that it was clear from the start that the club is in a dire situation.
Check out the video here.