Barca gifts Atletico with Suarez, Morata goes back to his former club!
22.9.2020.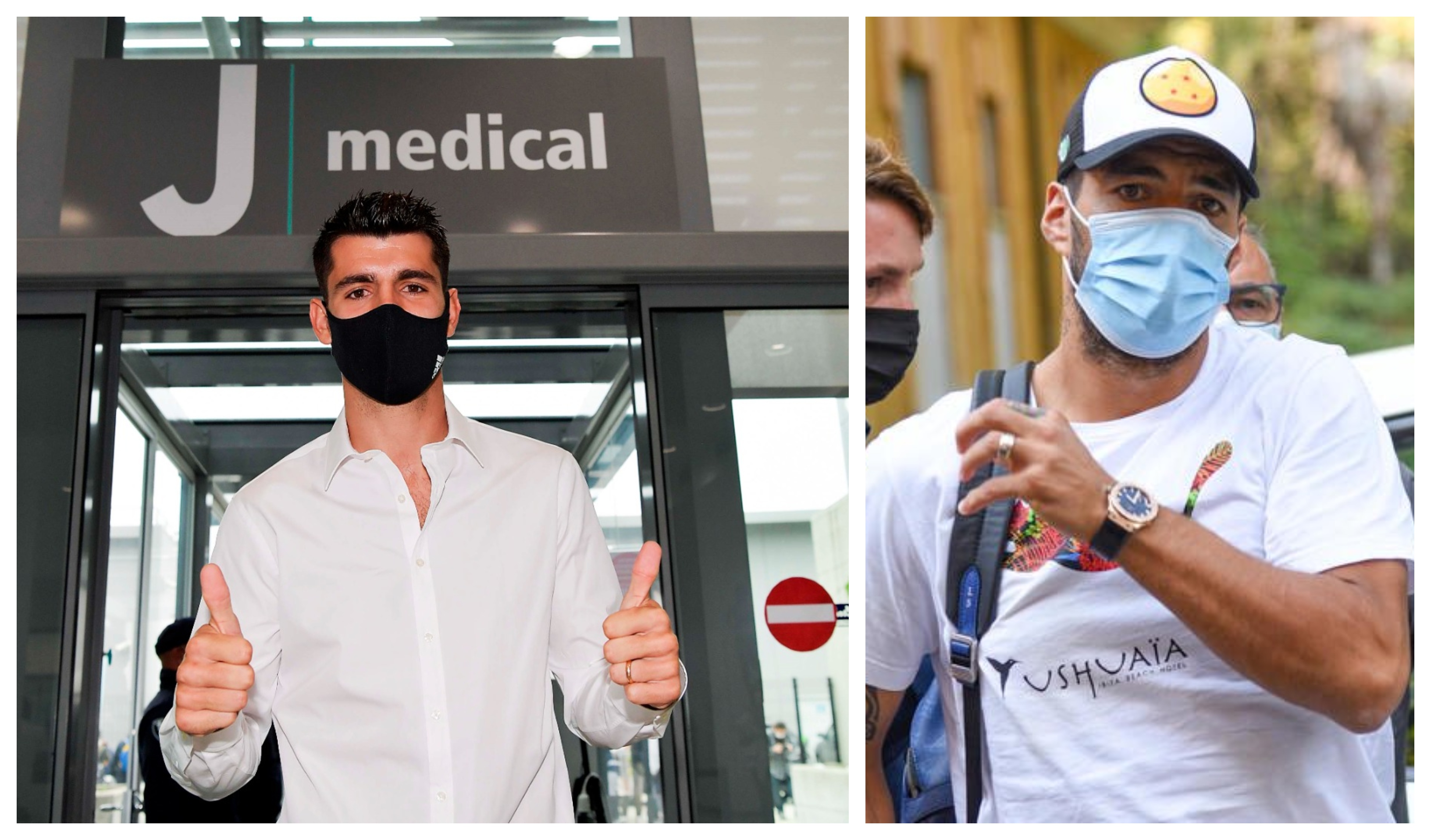 Luis Suarez was set on a Juventus move as soon as Ronald Koeman told him he wasn't in his plane via a phone. The Uruguayan tried to get Italian citizenship in order not to be counted as a non-EU player as Juve can only sign two of those per season. He is married to an Italian and had the right but had to go through an Italian language exam, which he passed.
Questionably, but more on that later. Now, it seems all of it was for nothing as Juve moved on and Suarez is bound to join Atletico Madrid.
After Arturo Vidal left the squad and joined Inter for peanuts, it was the turn to deal with the Suarez situation. Firstly it was believed that the Uruguayan will move on a free but now it's claimed that Barca doesn't want to look that desperate to give the direct rival a boost for nothing. A fee is demanded but the transfer is all but done.
After just paying for his transfer this summer, Atletico Madrid has shipped off Alvaro Morata back to Juventus. The striker has arrived for a one year loan that will cost The Old Lady €10,000,000 while the deal could be made permanent for €45,000,000.
Morata already represented Juve for two years between 2014 and 2016, scoring 31 goals in 95 matches. Yet, he was chosen as an option before Edin Dzeko apparently which complicates the situation in Serie A overall. Although a move for Dzeko as well can't be completely written off as with even Morata in the ranks, Juve has just two proper strikers, Cristiano and the Spaniard. As Paulo Dybala isn't quite a centre-forward.
Juventus director Fabio Paratici spoke about the Suarez saga openly and explained why his move didn't happen.
"Suarez can be removed from that list because the time it takes to get the passport is longer than the transfer deadline or the moment we can hand in the Champions League lists. We evaluated the Suarez option when it was proposed to us. He was in the process of getting Italian citizenship, so we evaluated the possibility of registering him in time. It is not possible, so he was never really close," said Paratici.
Now reports state that Suarez has cheated on his Italian language exam and that he barely speaks the language but that he got the answers beforehand.
That might cause him some problems in Italy but that's not his priority, he is bound to move to Atletico and possibly team up with his national team partner Edinson Cavani. Former PSG man is without a club and has always been interesting to Atleti. It seems now that Atletico will completely change their frontline as Diego Costa is close to a move away from Wanda Metropolitano as well.