Barca doubles down on youth: Takes the second youngster of City in the same year, this one for €65,000,000
29.12.2021.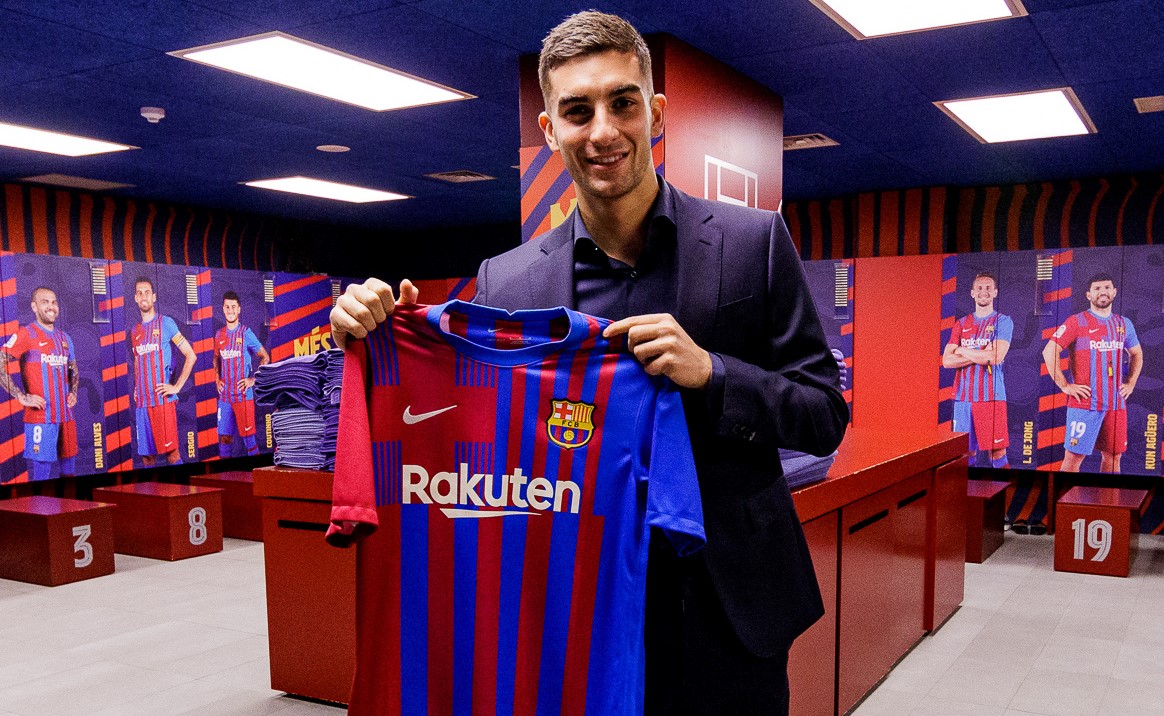 This past summer Barcelona took one of their youth products, Eric Garcia, back from Manchester City. For free. Now, the Catalans have continued the path of taking young players from Etihad, doubling down on the new generation of players, by buying the 21-year-old Ferran Torres.
Barca officially confirmed the deal and the Spaniard signed a five-year contract with the English side making quite a bit of profit. Torress was signed by the Premier League champions in 2020 for €28,000,000 and exceeded expectations. Now, Barca has splashed €55,000,000 on the winger, with another €10,000,000 potentially going to north of England. With 70% of that sum pretty much guaranteed, the rest basing on harder to reach bonuses.
The Catalans have hence made their first major purchase of the new Joan Laporta era. They've also set a buyout clause at 1 billion euros!
At Nou Camp, Torres will be awaited by a lot of familiar faces, not just the mentioned Garcia. He already made 22 appearances for Spain's national team, scoring 12 goals, and the winger knows a host of Barca's domestic internationals.
Torres is also familiar with the league he will be playing in, as he played in 71 games for Valencia just in La Liga. He also hit a big record on 16th December 2017 when he became the first player born in the year 2000 to play in the Spanish top division.
At City, Torres got to 43 games in which he scored 16 times and assisted four goals, showing great positional versatility.
Barca hasn't concluded only the Torres deal recently, as they've acquired another domestic talent on the wing position. Fabio Blanco arrives from Eintracht Frankfurt after landing in Germany over the summer for free with a promise of first-team football. He didn't get it and decided to try himself out in Catalonia where he will firstly start at Barca B. After leaving Valencia in the summer.