Bamford about the confusing rules changes: It's my job to stay onside but I just don't know
8.11.2020.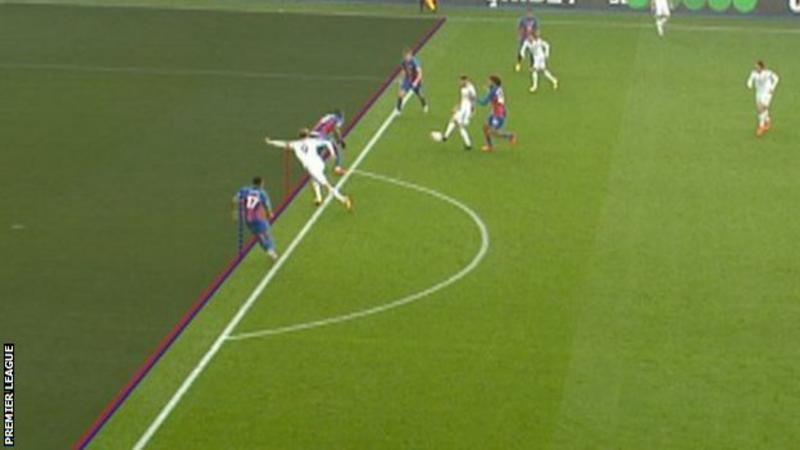 Patrick Bamford is flying high finally in the Premier League with the Leeds man scoring seven goals so far this season. But the Englishman should've had another goal on his tally as his strike against Crystal Palace to equalize the 1:0 was deemed offside because his arm was behind the defenders.
Five minutes later, Palace doubled their lead. There is no doubt that the peculiar decision decided the course of the game, TV pundit Jermaine Jenas said while Robbie Savage called it the worst decision in the history of football. With Gary Linaker stating that the poor implementation of VAR is ruining football.
Bamford spoke about the decision making valid points.
"I don't understand the rule. You can't score with your arm. It doesn't make sense. It's happened with me today but I've seen it on numerous occasions. It's ruining football. You want to see goals. To have it ruled out for something like that is daft. Even the referee couldn't make sense of it. When the players and the officials can't make sense of it, does it make sense?" asked the 27-year-old.
But, according to the new handball rules, that the top of the arm, a part of his body that a person can score with, can be offside.
"It is a tough one. You are giving handballs for jumping with their arms up, which is a natural jump. You are giving offside for when someone points where they want the ball, which is part of the game. If you asked me what the offside rule is I couldn't tell you. It is my job to stay onside but I just don't know."
Once again, it's the nameless, faceless people in suits who scrape the bottom of the financial income football creates having jobs that require them to justify their wages, so they end up making new rules for the game that is already the best in the world.