Bale: I have that winning mentality, I want to bring it to Tottenham
20.9.2020.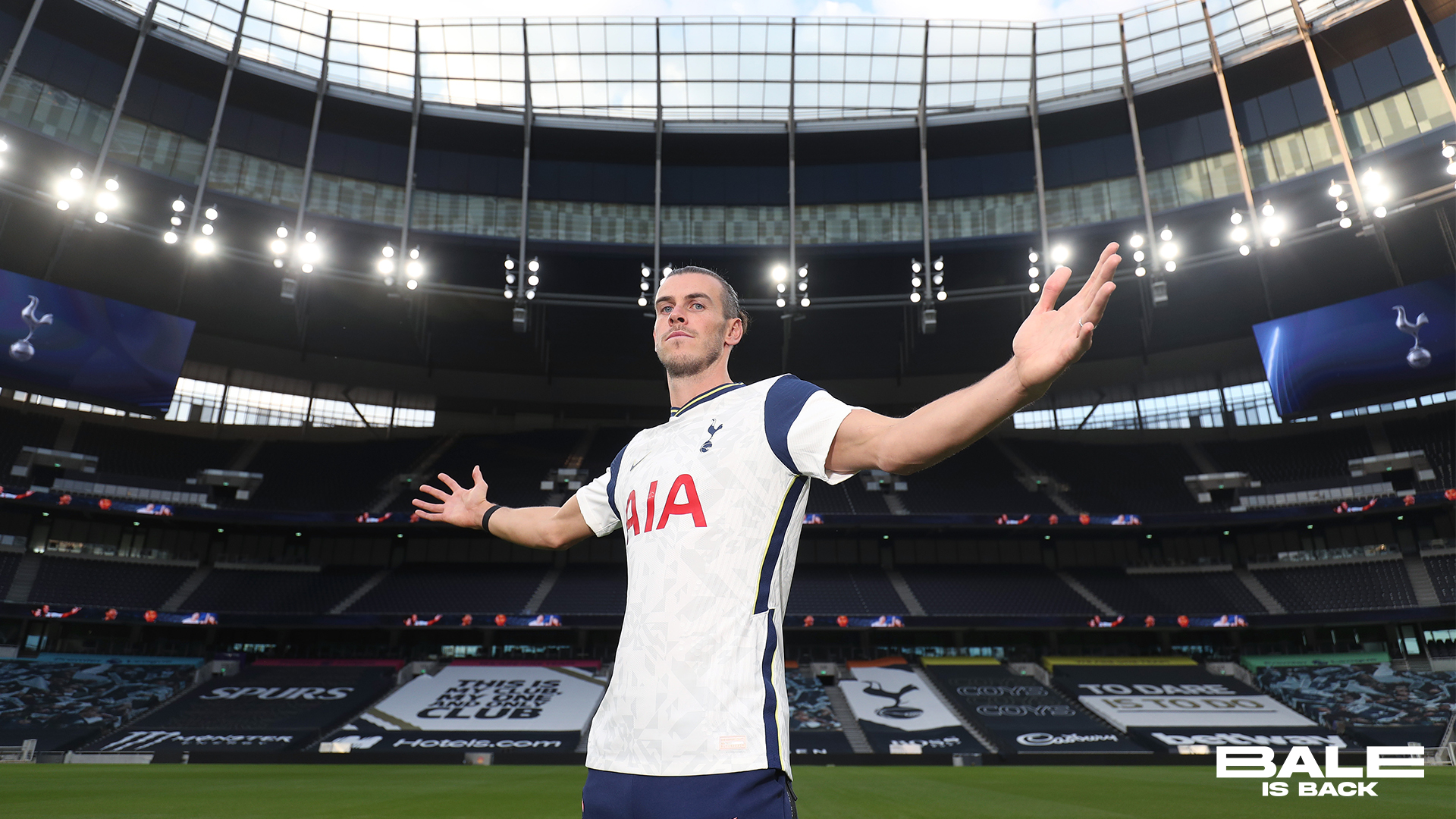 Gareth Bale moved back to Tottenham after seven years at Real Madrid and is certainly the biggest transfer of this window even though it's a loan. While Kai Havertz and other big-money transfers may become stars one day, Bale was a superstar not too long ago. His stock has fallen down a bit but the Welshman is still a powerhouse.
He first arrived at Tottenham as a 17-year-old, coming from Southampton, and spent six years at White Hart Lane. Now, he comes to a different club with a state of the art new stadium.
"I'm so happy to have this shirt on again. It's nice to be back! This is such a special club to me. It's where I made my name. What an amazing club, amazing fans, and it's just incredible to be back. Hopefully, now I can get some match fitness, help the team and win trophies," said Bale on the day which also saw Sergio Reguilon sign from Madrid as well.
Life comes at you fast.#BaleIsBack ?? #HolaReguilón pic.twitter.com/uFQvOcnlwh

— Tottenham Hotspur (@SpursOfficial) September 19, 2020
Bale's commitment to the profession has been questioned these last couple of years but at his presentation, he couldn't keep a grin off his face.
"I always thought when I did leave that one day I would love to come back, and the opportunity has now arisen. I feel like it's a good fit, it's a good time for me, I'm hungry, I'm motivated, I want to do well and can't wait to get started."
?? 10 minutes of ?????????????????? behind-the-scenes footage from @GarethBale11 and @sergio_regui's signing day at Hotspur Way! #BaleIsBack ?? #HolaReguilón pic.twitter.com/g1t1APoQQu

— Tottenham Hotspur (@SpursOfficial) September 19, 2020
Gareth arrives with a new number - 9, but also with a different role as he is now 31-year-old and expected to be a leader alongside Hugo Lloris and Harry Kane.
"I think by going to Madrid, winning trophies and going far with the national team, I feel like I have that winning mentality, how to win trophies. You don't realise until you are there, in those situations, in finals, and knowing how to deal with those situations, the nerves, the pressure, and that all comes with experience.
Hopefully, I'll bring that to the dressing room, bring that belief that we can win a trophy, and the time to do that is this season, and not just one, to be fighting on every front possible. I want to bring that mentality back to Tottenham. Let's enjoy ourselves along the way as well," concluded the winger and already spoke like a veteran leader.